The Couple: Nicole and William
he Place: HCP Gardens in Victoria, British Columbia
The Date: Fall 2020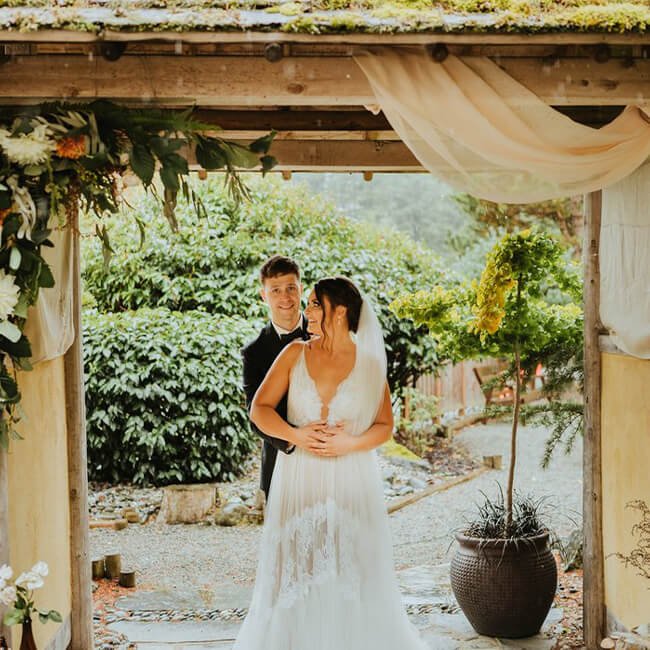 The Low Down  On Their Florals: The fresh floral arrangements were done by Nicole's best friend & maid of honor, Brianna. She lives on a big acreage and lovvvvves to forage. Brianna's friends sister helped with the greenery – she is only 16 years old, and unofficially does flower arrangements, pressed flowers, etc. for friends!
For the bridal bouquet, hairpiece, and boutonniere… they were done by yours truly! All of Nicole's bouquet is made of everlasting dried florals… yes even the roses are preserved! Look closely…you won't even be able to tell!
Their "Love Story"- William and Nicole met in New Zealand four years ago. William was born in England and Nicole is from Canada. They met in a hostel on the very first day Nicole arrived in New Zealand. William had been traveling and working there for a year already, and she had just arrived on her own. William invited Nicole to the beach the next day and the rest was history! Shortly after, Nicole moved into a tent (yes, a tent) in the backyard of the hostel with him where they lived for the first few months of their relationship while saving up money to travel. They lived in New Zealand for a year and then moved to England for the two years after. William proposed on their trip down to Cornwall on a beautiful cliff overlooking the sea. After a beautiful wedding, they're now married and putting down roots in Victoria, Canada.
Wedding Plans/ Changes- Originally they had planned a large summer wedding with all their friends and family from around the world. Due to Covid, they decided to elope with just a few close friends in the fall, planning the entire wedding within a month! Still wanting to share this special experience, they ended up live-streaming the ceremony on Zoom for all family and friends to see.
Everything worked out perfectly! Although they were very sad their parents couldn't be there, and it was bucketing down rain on the day, they reported back that is was the best day of their lives!
Nicole and William…your day was beautiful… I'm so happy I could be a part of your love story, and I'm so happy you chose everlasting florals, they'll be a beautiful reminder of your wedding for many years to come!
XOXO
Sarah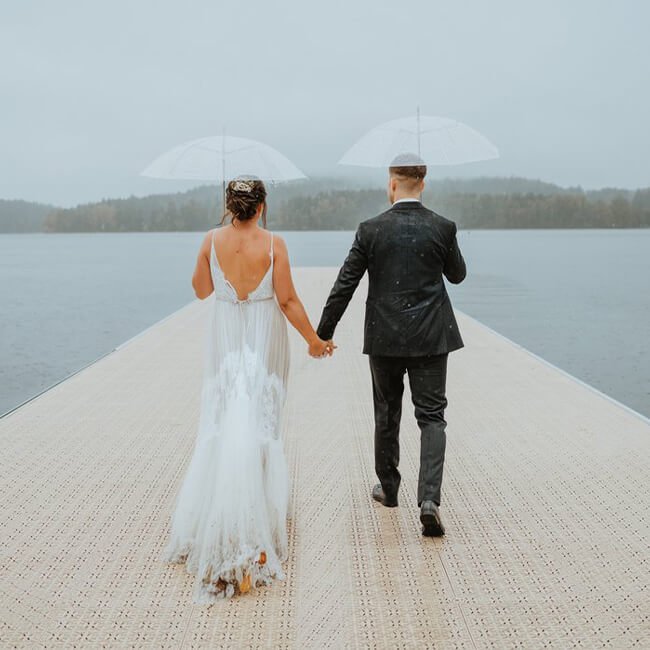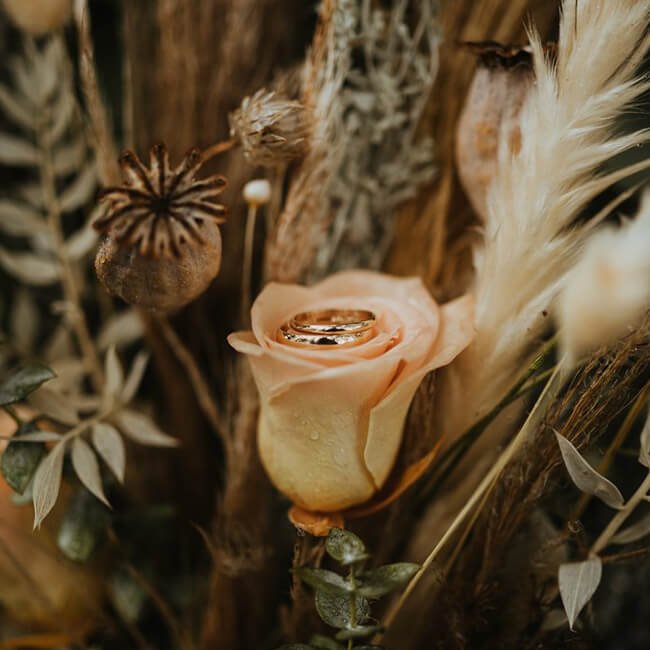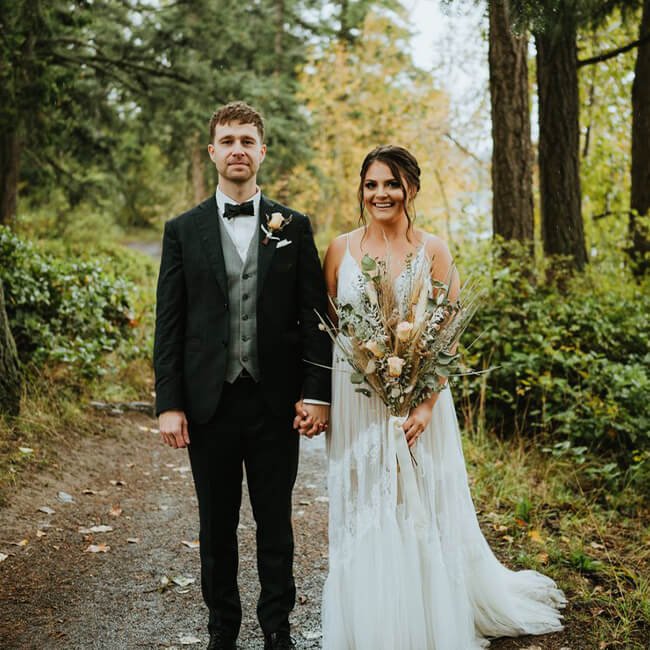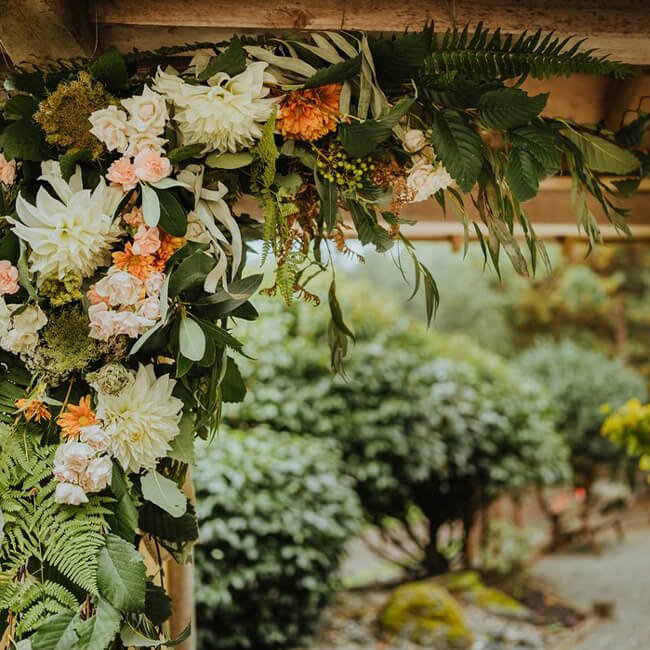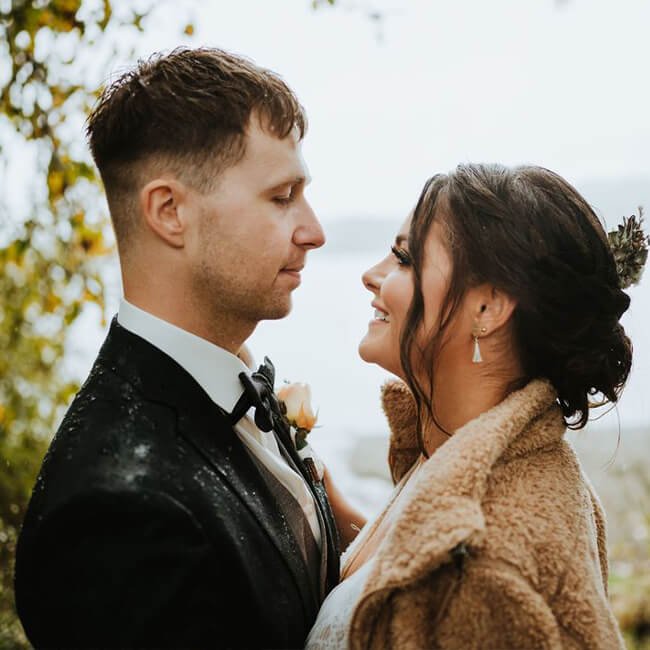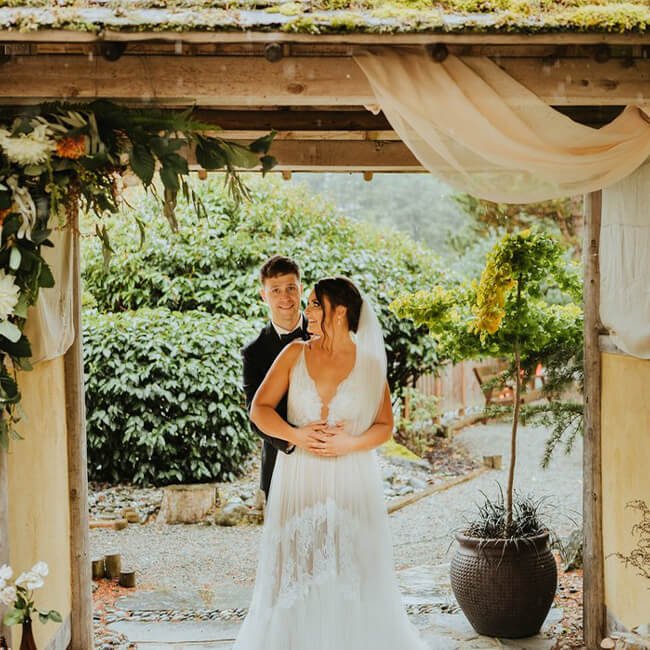 Vendors:
Photographer– Nicole Durkan
@nicole.durkan.photography
https://www.nicoledurkanphotography.com/
Videographer- Alan at Nictak Films
@nictak_films
http://nictak.com/
Venue– The Gardens at HCP
@hcpgardens
https://hcp.ca/events/weddings/
Bouquet, hair piece, boutonnière– Sarah at You Floral
@_youfloral
https://www.youfloral.ca/
Hair– Marlee at Willow Hair
@willow.hair
https://www.willowhair.ca/
Marriage Commissioner- David Peck
https://connect.health.gov.bc.ca/marriage-commissioners?mode=results&column_city=VICTORIA
Floral arrangements & decor– Brianna Herms-Stel & Isabel Gillespie
@breestel @wildfield.artss
Dress- Willowby by Watters (Clementine- Style # 53711)
@willowbybywatters
https://www.watters.com/willowby/products/clementine
Dress shop- Shades of White Bridal
@shadesofwhitebridal
https://www.shadesofwhite.com/
Grooms custom suit- Moores
@mooresclothing
https://www.mooresclothing.com/