Dreaming of gorgeous blooms for your wedding day but working within a budget? We've come up with 11 tips to make your floral vision a reality without breaking the bank.
1. Re-purpose and Re-use
There are so many ways to re-purpose your florals.
Use the florals from the ceremony to do double duty on the escort-card table or the bar.
Bridesmaid bouquets work great for reception tables.
Create bouquets in mason jars and place on shepherds hooks as aisle markers, and then move inside as table centerpieces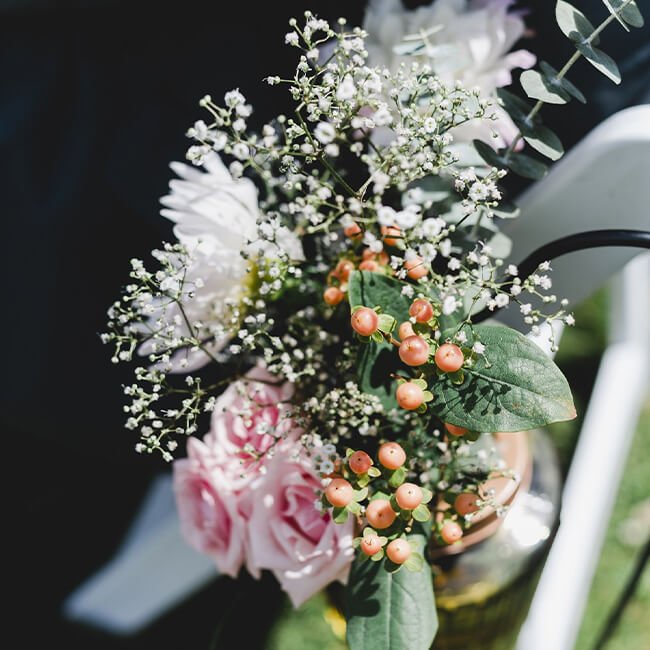 2. Go Minimalist
Place single-stem flowers, like roses, babies' breath, or carnations, in slim bud holders. Arrange groups of vases at varying heights for a stylish effect
3. Incorporate Dried Florals
Dried florals can be expensive, there is a lot of labor involved with drying, but the awesome thing about them is they last forever! You can easily re-sell them, no worries about wilting.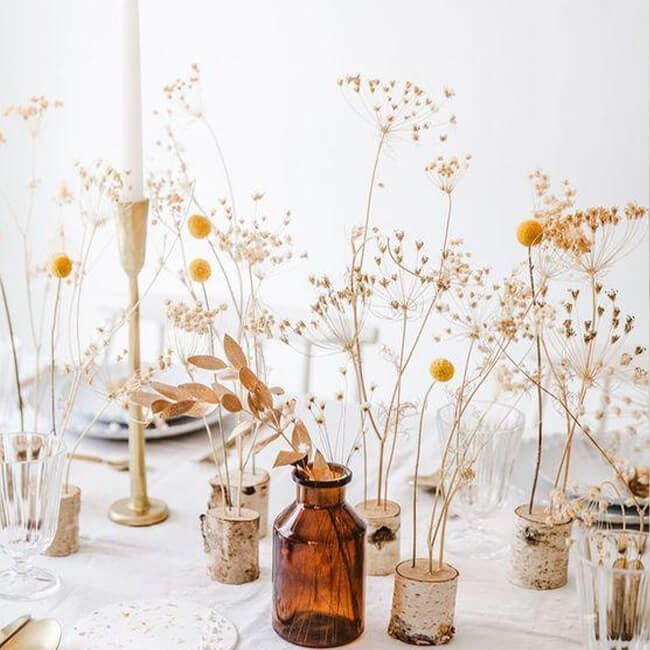 Photo via mylittlefabric.com
4. Swap Smartly
Certain flowers are more expensive than others (think carnations vs roses). Use the pricier blooms sparingly – your bridal bouquet is a good place to splurge, and use the less expensive florals in your bridesmaid bouquets. If you're making an arch, this is a good spot to use budget blooms – from afar people won't even be able to tell (plus, carnations truly are beautiful).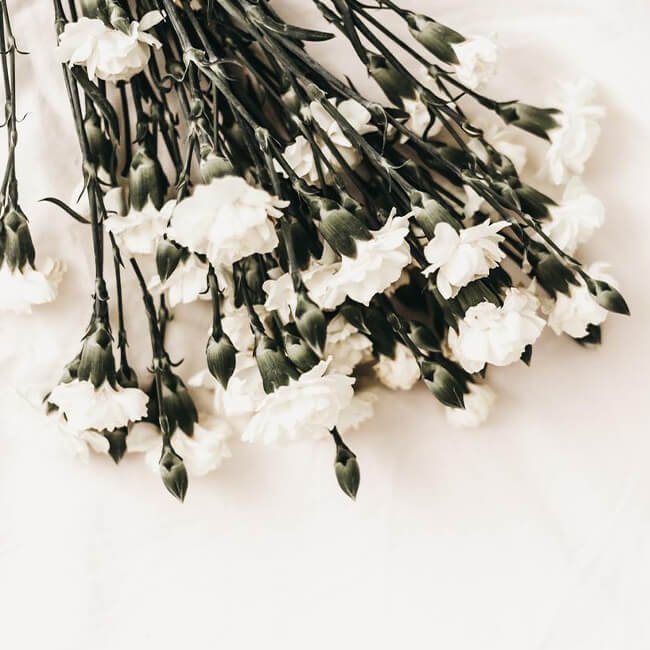 5. Go Thrifting
Vases can be expensive – check out thrift stores, miss-matching adds a sense of whimsy, plus it's fun to hunt for treasure! Raiding grandmas cabinets for teapots or mason jars is another source for vases that don't cost anything!
6. Take a Walk in the Woods
If you have a friend or family member that has property, take a wander through the woods; salal and ferns grow plentifully and are perfect to add into arrangements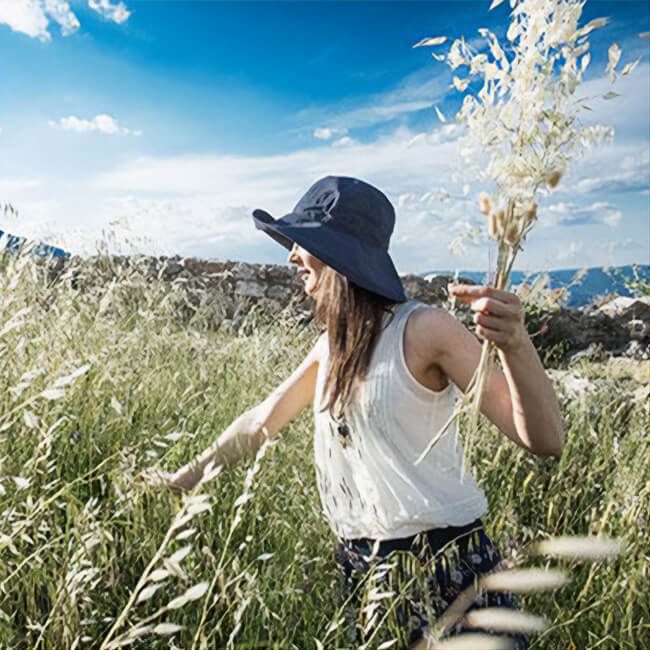 7. Down-scale
It goes without saying that the larger the arrangement, the more flowers it needs, therefore the higher cost. Think about buying smaller vases, or making your arrangements more compact, you can still get a similar vibe but spend less.
Photo via theweddingshoppe.net
8. Go Green(ery)
Don't underestimate the beauty of greenery in your bouquets. It's cost-effective, takes up space, and adds a lot of size and texture to arrangements
Photo via Style Layers
9. For-go Flowers on Tables
Greenery is gorgeous, long-lasting, and easy peasy – no worrying about wilting or designing. Using greenery on tables is elegant, beautiful, and affordable.
Photo via mikoweddings.com
10. Share The Love
Flowers have a pretty decent lifespan (as long as they are kept in water). Try finding another couple with a wedding close to yours and share your florals. This especially works well if you have a eucalyptus-focused wedding – that stuff lasts forever! A tip here, organize these months in advance, it's harder to find someone last minute to join in with you! I wouldn't recommend sharing wedding party bouquets, since they'll be out of water for quite a while when you're photographing.
Photo via dontwasteyourmoney.com
11. DIY!
Making your own bouquets and arrangements will save you a ton of moolah. Grab a few friends, a glass or two of wine, and have fun! If arranging bouquets feels a bit daunting, you can always opt to get a florist to make those, and just stick to making the centerpieces.
We typically recommend getting your flowers 3 days before and then arranging your flowers the day or two before the event."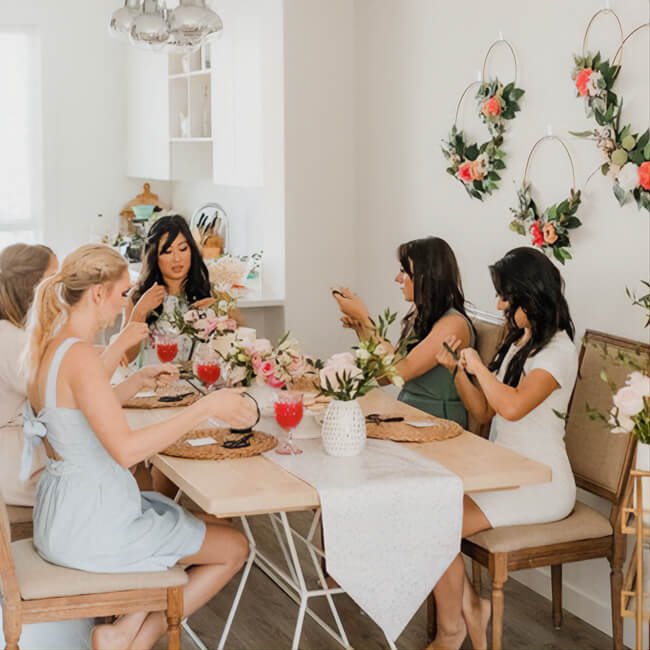 Photo via https://amberleighphotography.com/
Thanks for ready my blog! You Floral is a DIY florist that ships fresh flowers all over B.C., as well as to Calgary and Edmonton. We love to help, whether it's brainstorming your floral vision, providing helpful blogs, or chatting on our social, we love connecting!
xoxo
Sarah