If you're wondering how to make a bouquet…you've come to the right place! In this easy tutorial I'll show you the in's and out's of making a beautiful table bouquet (or wedding centerpiece bouquet)!
Step 1: Gather all your supplies
You'll want to have:
Containers to put the blooms in
A bucket for compost/clippings
Pruners (scissors don't work well – they crush the capillaries of the flowers)
Vase (mason jars work excellently)
Bulk flowers (we ship to a bunch of different locations in Canada!)
Step 2: Get prepped up!
Before you get started arranging, you'll want to remove the extra greenery on the stems. Bulk flowers come with quite a few leaves on the stem, you'll want to remove them… especially leaves that fall below the water line. Leaves under water start to mold, and make your bouquet expire sooner!
Step 3: Cut the ends
As soon as you get the flowers, you'll want to cut the ends… when flowers travel, they need a fresh cut to refresh them so they can uptake water. This is an important step, don't forget it! Use pruners (not scissors!)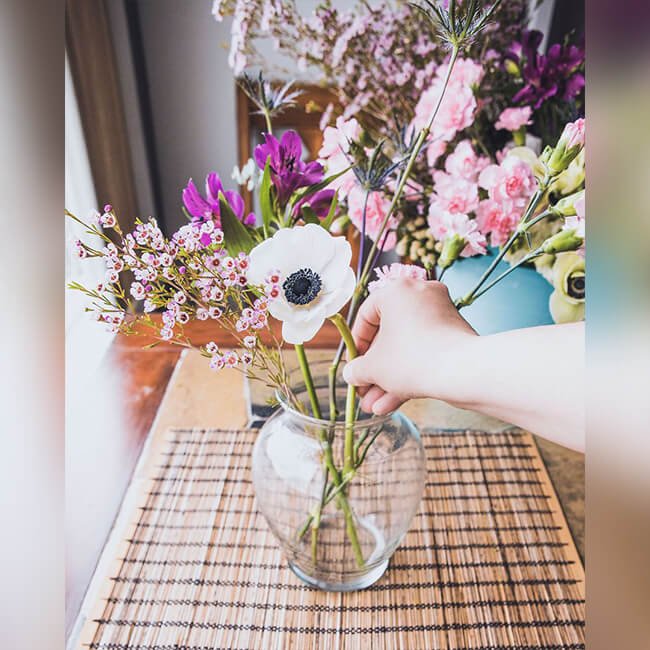 Step 4: Start doing it!
The secret to arranging is to have differing heights and variety of flower types… we suggest having:
Greenery (we used eucalyptus)
Filler flowers (these ones use up space, and are generally cost effective. In this bouquet, the flowers we used were waxflower, mini carnations, and alstromeria)
Texture flowers (these add variety and visual interest, we used eryngium and hypericum)
Shabang flowers (these are the "luxe" ones, having these really up the ante in your bouquet – white panda anemone are the ones we used)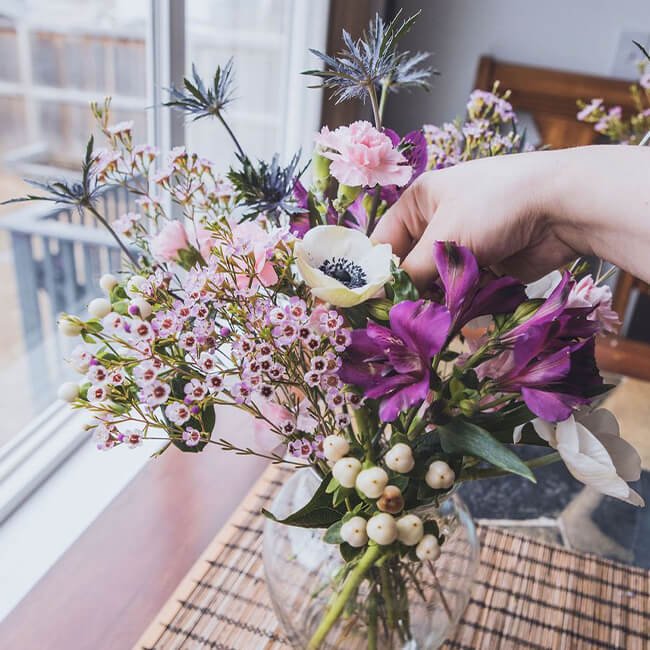 Step 5: Keep Going
Keep adding in flowers, keeping in mind to stagger the heights… we find its helpful to check out your arrangement from multiple angles, don't want to have any bare spots!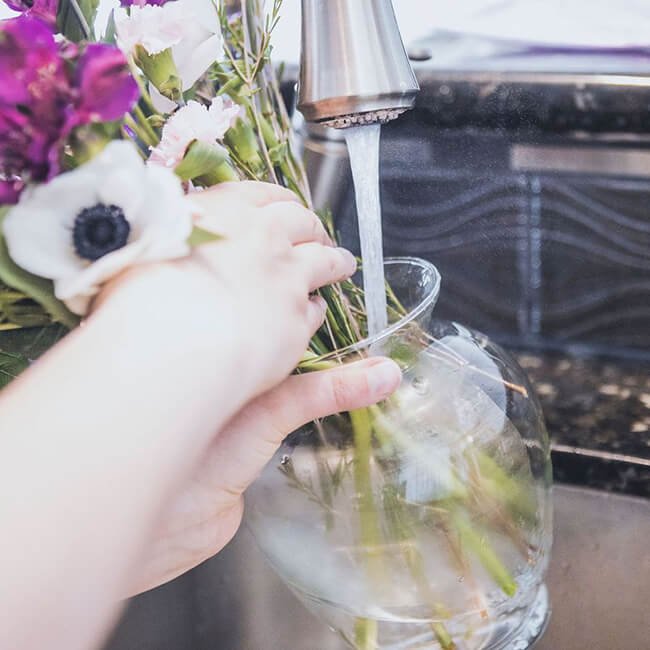 Step 6: Add water and change it often!
Make sure your flowers have clean fresh water (and no leaves are lurking in the water). Our number one tip to prolong bouquet life is to change out the water… every couple of days, dump out the old stuff and replenish – your flowers will thank you