Hello everyone!
In this blog I'm going to teach you how to make an easy Christmas floral centerpiece that will last all through the holiday season!
I hope you enjoy making your arrangement, drop me a line if you have any questions!
Xoxo
Sarah
Step 1: Gather Supplies
Flowers (I used spray mums, button mums, and miniature carnations). You can purchase these bulk from my online store (www.youfloral.ca)
Greenery (I used cedar, fir, and seeded eucalyptus)
Vessel (plastic/glass… doesn't matter)
Floral foam (the green oasis stuff – or I used agra-wool, which is a biodegradable alternative to the traditional green foam)
Pruners
Floral wire (I used 24 gauge)
Pinecones
Skewer or small stick
Kitchen knife
Cutting board
Bowl filled with water
Container for compost
Step 2: Prepare the Vessel
Whether you're using floral foam or agra-wool, the steps are the same here. Cut your foam using a kitchen knife.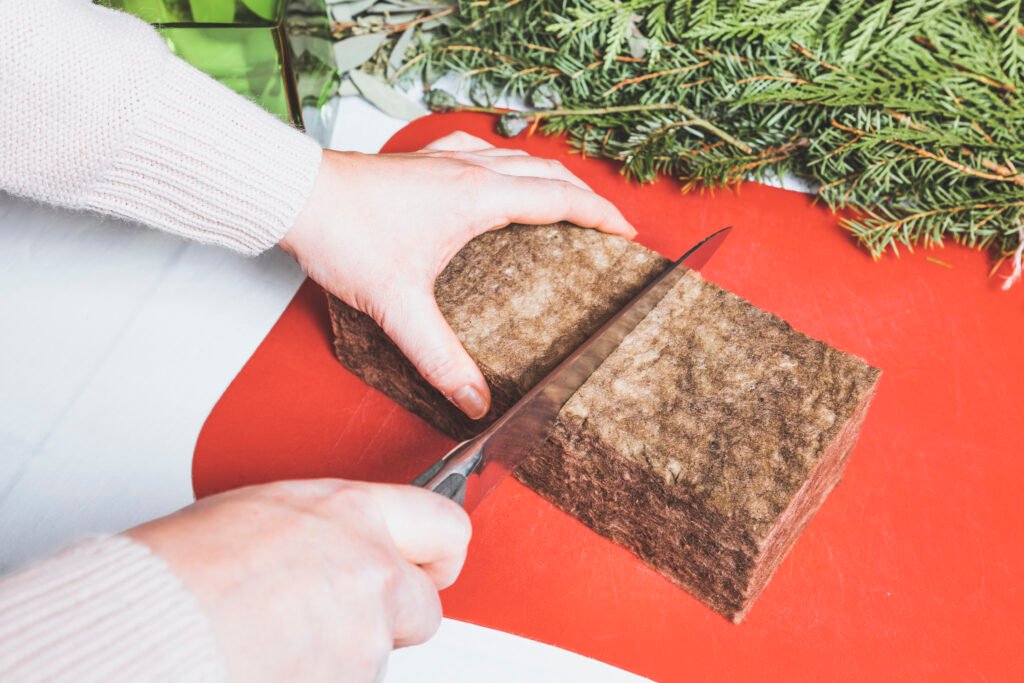 Then gently place it on top of the water – DON'T FORCE IT TO SUBMERGE. It'll gently sink, over a few seconds.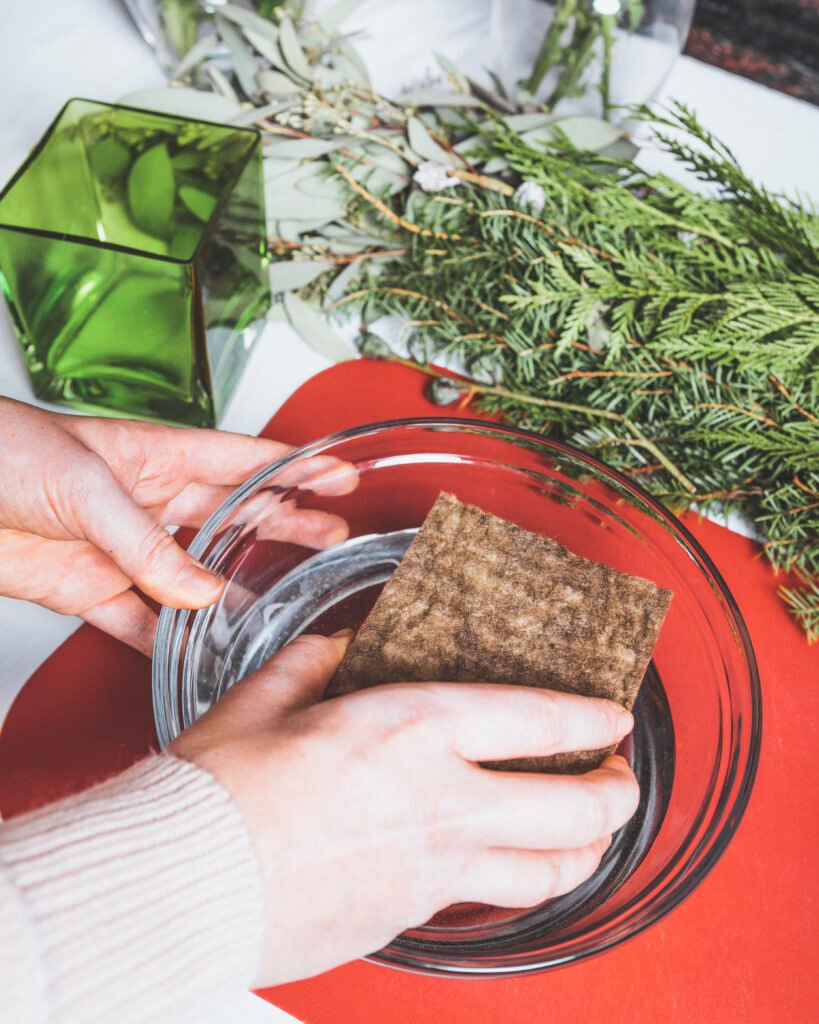 Once its fully saturated, shake off the excess water and put the foam in your vessel.
Step 3: Green It Out
I always start with greenery, whether I'm making a bridal bouquet, or a centerpiece.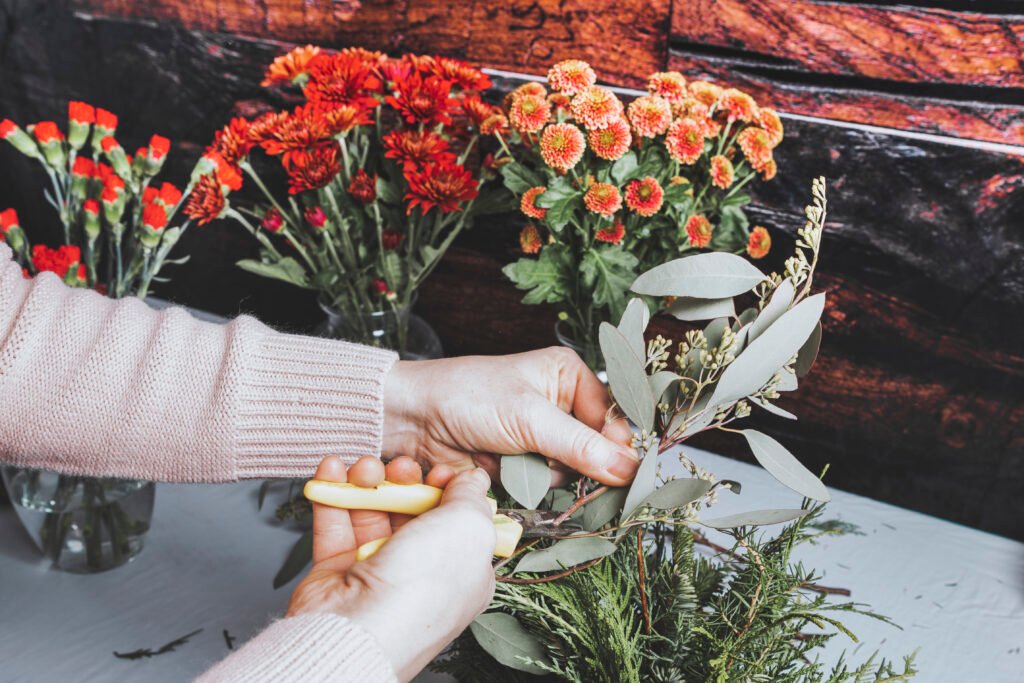 In this arrangement, I gently put the greenery into the floral foam, leaving space between the sprigs to allow for adding my flowers later. If you're using agra-wool – it takes a little more oomph to push the flowers in compared to traditional foam.
Step 4: Add in Flowers
Beginning with the largest sized blooms (my spray mums in this case) start filling in the arrangement. The secret to creating luxe arrangements is to use a variety of flower/greenery types (hence why I choose three types of flowers) and to have your flowers on different "elevations" – some taller, some shorter, so make sure you're putting the flowers all throughout the foam.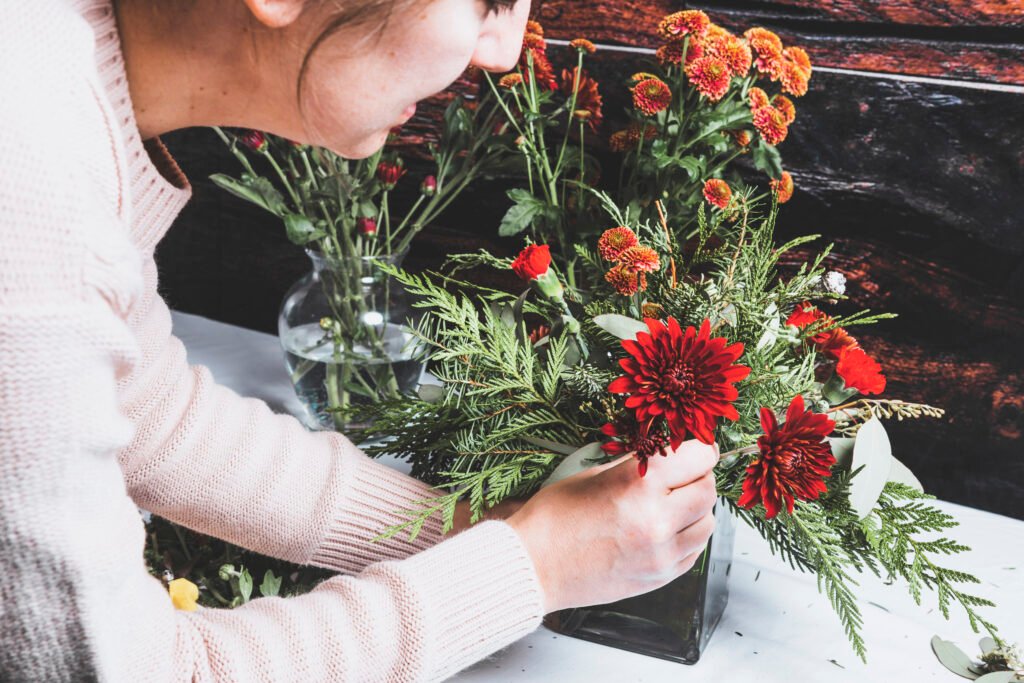 After I've added in my spray mums, I add in the button mums, and then the mini carnations. The mini carnations have quite a few blooms on one stem, so I sometimes cut one stem into two pieces.
Step 5: Add the Pinecones
This step is obviously optional, but I think it adds cool texture to the arrangement! You'll need your 24 gauge floral wire, and skewer. If this seems a bit complicated (its not once you get the hang of it! I have a video in this blog showing how to do it)

Taking the floral wire, cut a piece about 1.5 feet long, and then center the pinecone in the middle of the wire piece.
Nestle the wire into the pinecone grooves, then twist the wire – this results in your pine cone attached to the wire.
You then place the skewer next to the pine cone, and wire the pine cone onto it.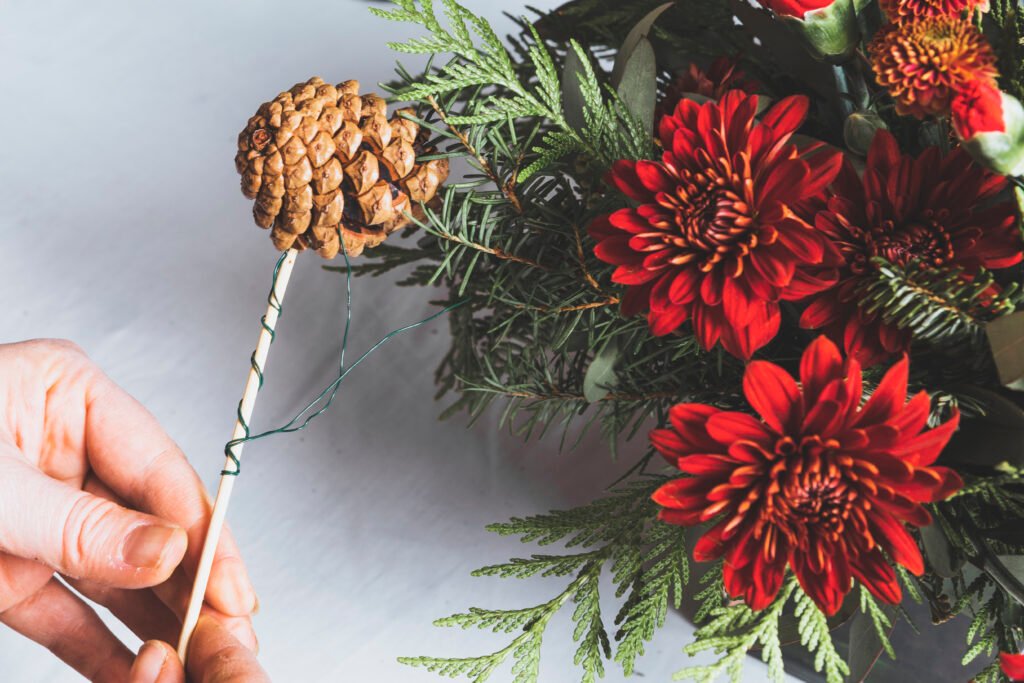 Now you've got your pine cone elevated onto the skewer, so put it where you like!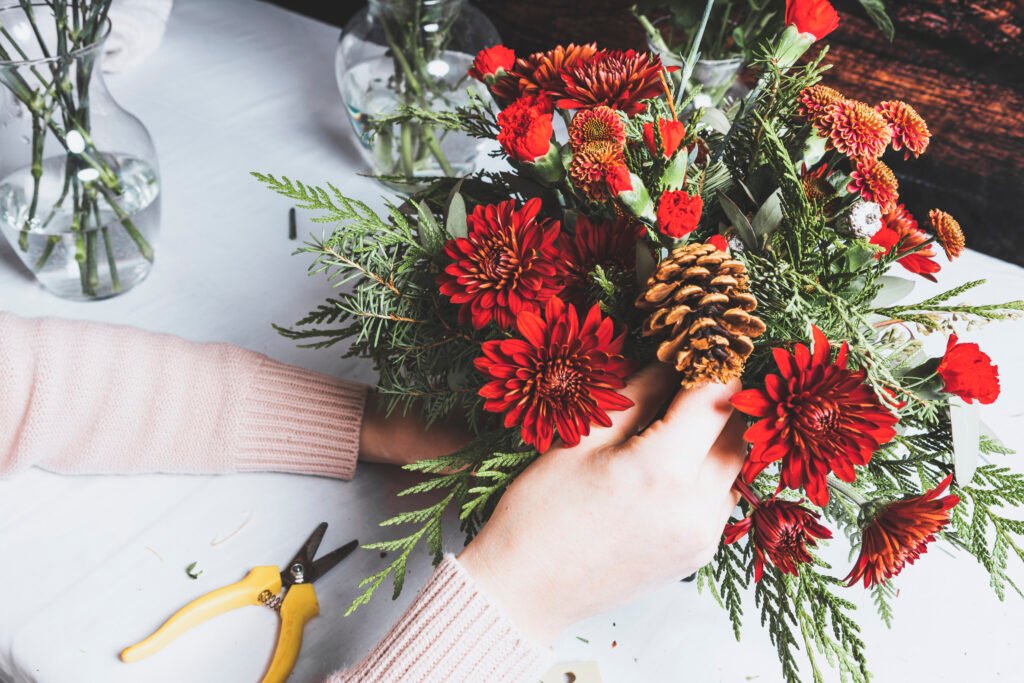 Step 6: Do the Final Look
Tada! You're done! I like to spin the arrangement around now, checking for any missing gaps or places where I want to adjust my flowers.
The floral foam stays absorbent, so you can add water into the vessel every couple days and the foam will wick it up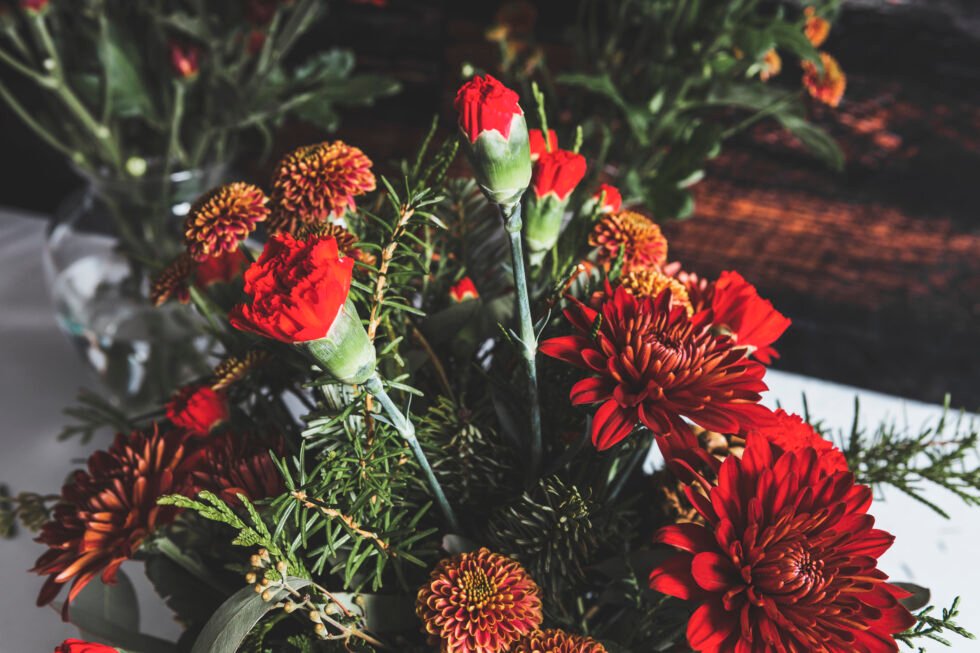 I hope you have fun making this arrangement!