Follow along for step by step instructions on how to make a beautiful carnation garland! This is a quick and easy project that requires minimal supplies. These would be a lovely addition to any event, from birthday parties to bridal showers, the possibilities are endless, and so are the color variations!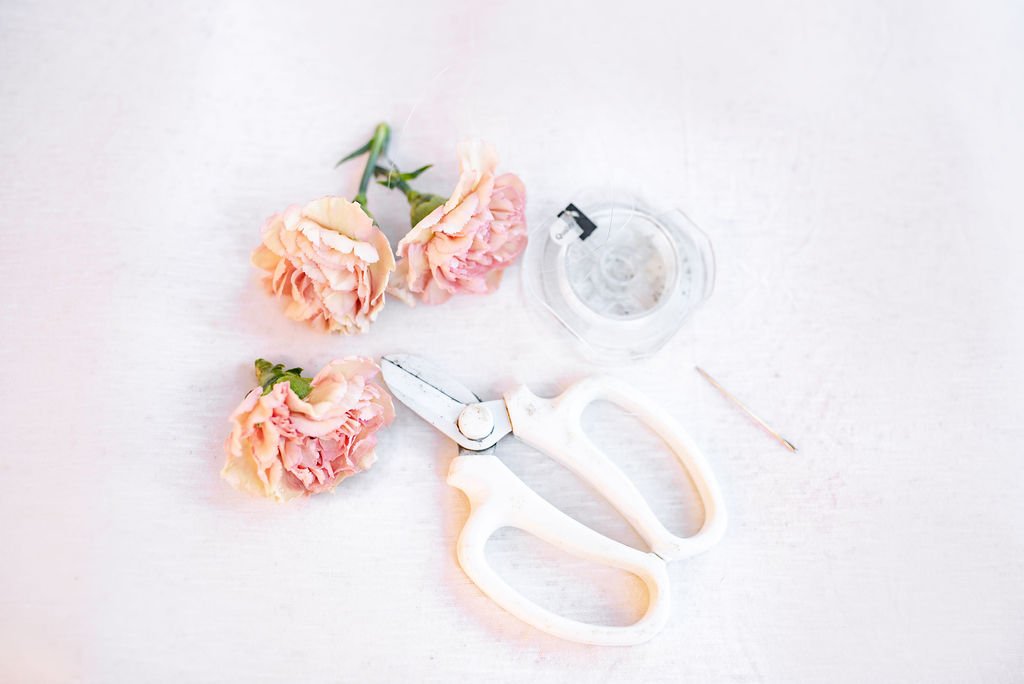 Supplies needed:
Embroidery needle
Embroidery thread
Clippers or scissors
Carnations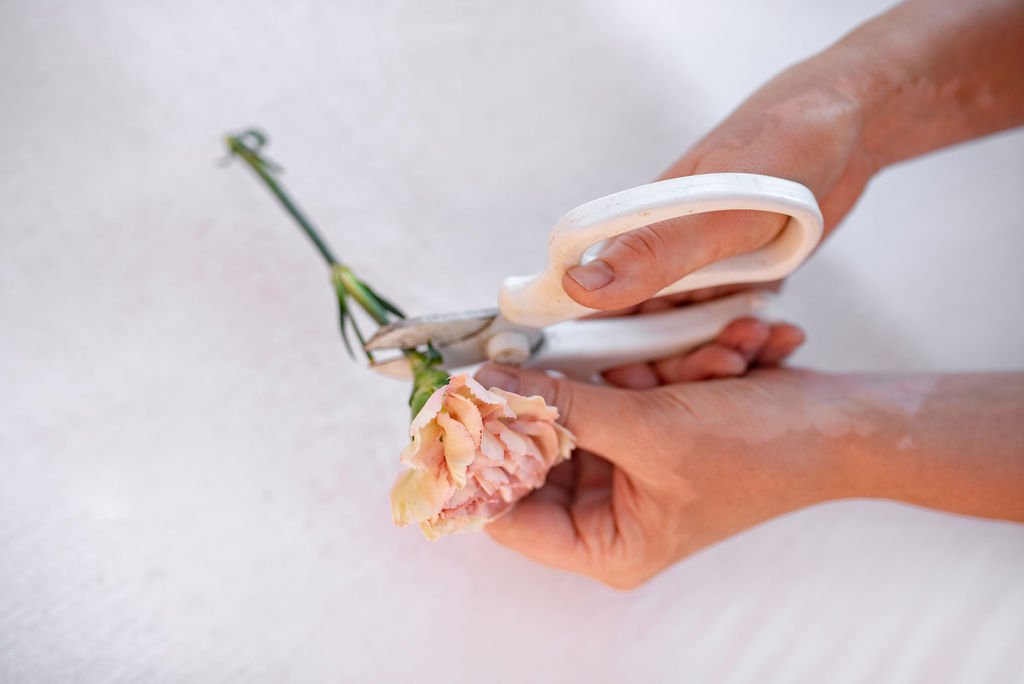 Step 1:
Start by preparing your carnations. You want to cut at the base of the stem but leave the thick green part (called the sepal) to keep the petals together. Separate carnations by colors if you're doing a pattern, as this will make assembly easier.
Step 2:
Unspool your string and measure it out. If you leave the string too long it will take you forever to thread each carnation so try to measure it out to your desired length, making sure to leave about an extra 5 inches for a tail at the end and to accommodate knots.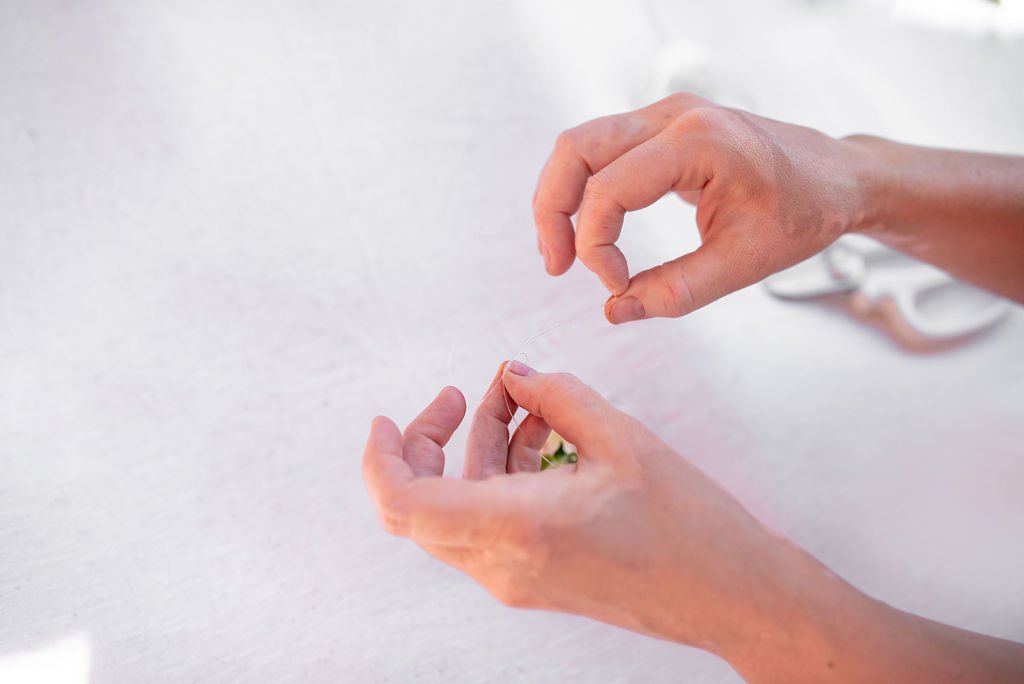 Step 3:
Thread your needle leaving a 3–4-inch tail. Then tie two or three knots at the opposite end of your string. These will ensure your carnations stay in place.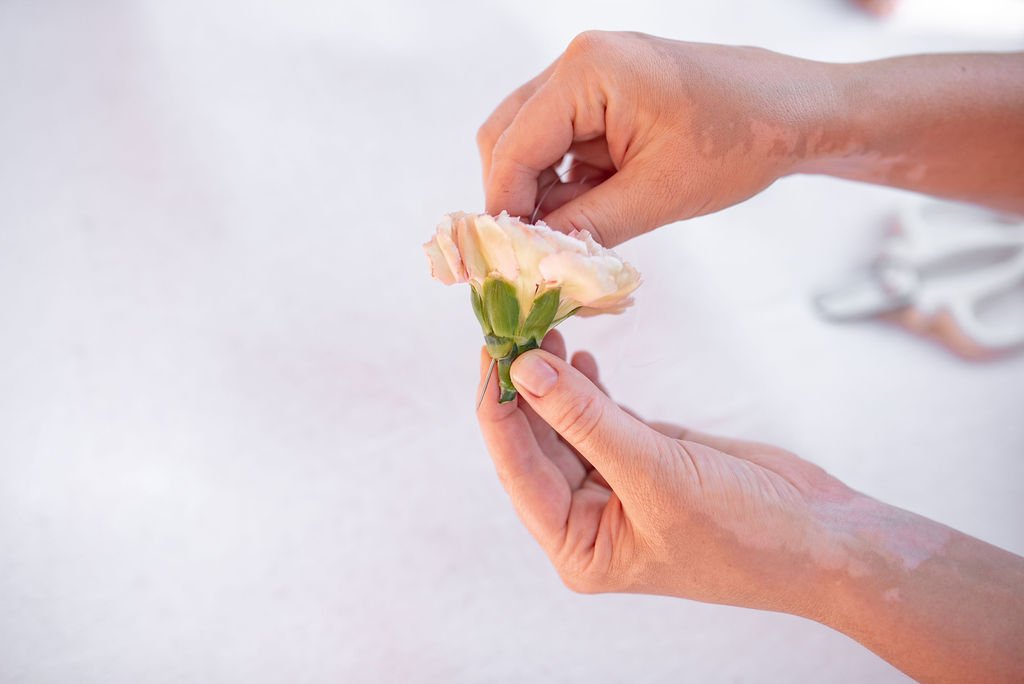 Step 4:
Start threading your carnations. Before threading you can help open the petals by turning the flower upside down and gently rotating the petals on a flat surface a few times. This will help fan out the petals giving the garland a fuller look. Place needle through the top of the carnation coming out a bit to the side of the stem to keep it more secure. Pull down to the knots at the end of your string. You can place the carnations close together or spaced out like I did here. If you'd like them spaced out, after each carnation tie a little knot where you want it to sit. You can eyeball it or use a measuring tape to ensure even spacing.
Step 5:
For the last carnation, you want to thread it upside down to give it a nice finish (through the stem and out the flower side but a bit off center) and then tie off the end. Voila, you've completed your very own Carnation Garland! Good job!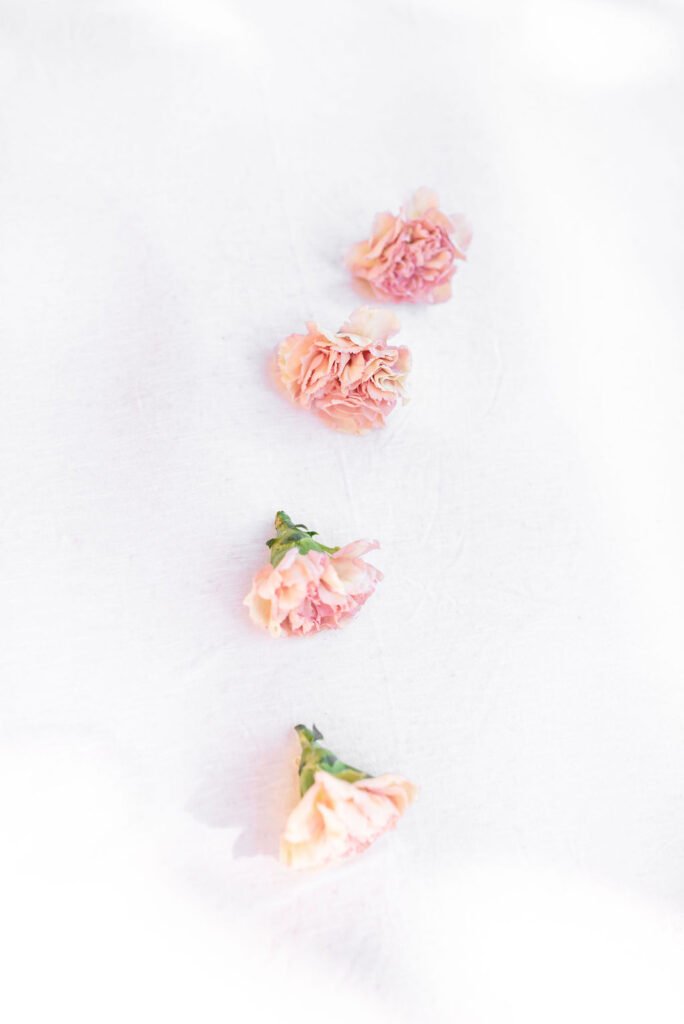 Tips: If you run out of string, don't fret – you can simply tie more onto the end if needed. I'd suggest assembling your carnation garland 24-48 hours in advance. Carnations last longer than a lot of flowers so they'll be fine for a couple days, but after that they'll start to soften and petals will begin to brown. Keep your garland in a cool dry location, preferably a fridge (avoid fridges with excess moisture or fruit as these will enhance aging of the blooms).