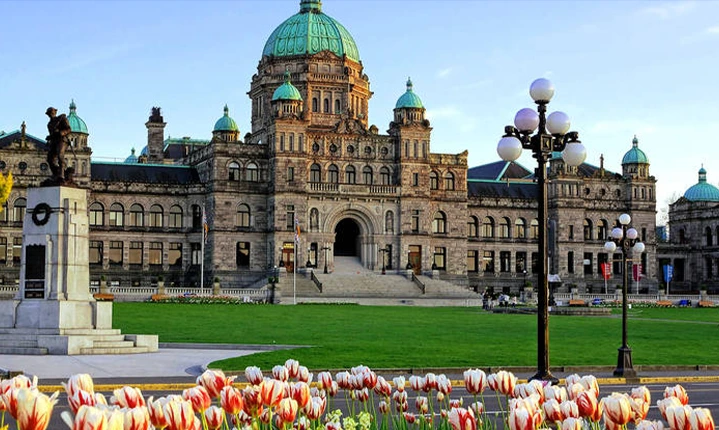 Photo courtesy of Timeout.com
Victoria, British Columbia, is one of the most beautiful cities on the west coast of Canada. It is the capital city of British Columbia and is located on the southern tip of Vancouver Island. This beautiful city is the nerve center of You Floral and is where our company originated from.
Our online florists in Victoria, BC, have the best flowers and service that is flexible and very convenient. We offer an amazing range of blooms with online flower delivery services in Victoria, BC, that most flower shops do not have. We offer expedited flower delivery, as well as scheduled online flower delivery. This service allows you to schedule your floral gift to arrive at a specific time and place with no hassle, phone calls, or even in-person visits to your nearby florist. Our commitment to providing exceptional floral service has made us one of the most reliable local florists in Victoria, BC, so you can always count on us for all your floral needs!
Looking for something more personal? You Floral's online florist can help you make custom floral arrangements for any occasion or event. DIY florals is our area of expertise. If you need a special birthday or anniversary gift or just want something special for someone special, our talented online florists will assist you in creating something beautiful and unique! If you have a special request or don't see what you're looking for on our site, simply contact one of our friendly customer service representatives via our online chat in the bottom corner. We will be happy to help you find exactly what you need!
About Victoria
Outdoor activities are plentiful in Victoria, the capital of British Columbia, which is situated at the craggy southern end of Vancouver Island. Victoria's British colonial heritage is evident in its Victorian architecture, including the majestic Craigdarroch Castle mansion. Butchart Gardens, a 55-acre garden featuring colorful floral displays, statues, water features, and a carousel, among other things, is one of many formal gardens in the city.
Elevation: 23 m (75 ft)
Size: 19.47 km2 (7.52 sq mi)
Top Attractions in Victoria
Photo courtesy of CBC.ca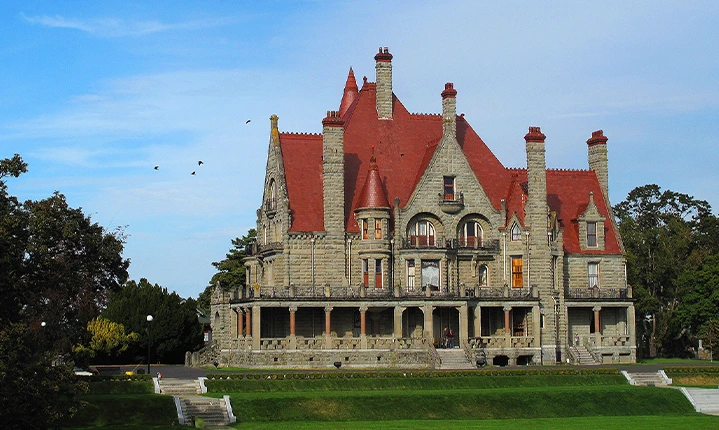 Photo courtesy of National Trust For Canada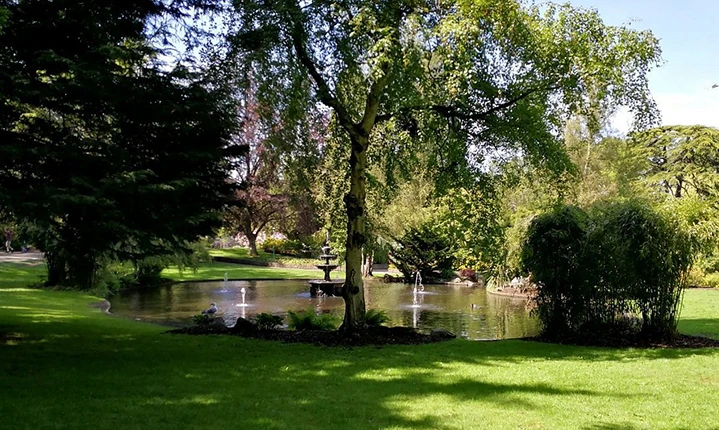 Photo courtesy of TripAdvisor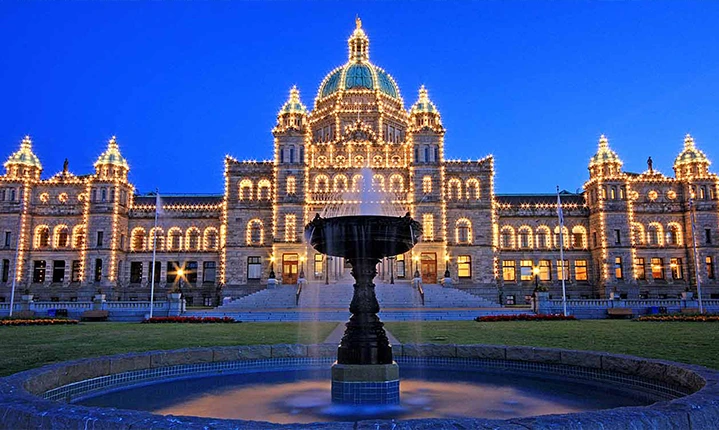 Photo courtesy of Clipper Vacations
Legislative Assembly of British Columbia
What Is Victoria, BC, Known For?
Victoria is renowned worldwide as the City of Gardens, thanks to its perfect climate. Since the 1970s, the city has maintained an annual flower count. With such connections to flowers, it's no wonder that many of You Floral's customers who order online flower delivery are from Victoria.
Victoria is also one of Canada's most romantic cities and one of the world's most welcoming cities. The Chinatown in the city is the oldest in Canada, and Fan Tan Alley is the country's narrowest street. Victoria has also been named one of Canada's friendliest cities.
Is Victoria, BC, Worth Visiting?
The lovely capital of British Columbia, Victoria, can be found on Vancouver Island. British Columbians, Pacific Northwesterners, and other travelers often visit Victoria. The city is just a simple ferry ride from Vancouver or Seattle.
What Is The Best Time Of Year To Visit Victoria, BC?
Victoria and Vancouver Island are great places to visit year around, ideally from March to November. In the winter months it is still lovely, however, the rain can be frequent. The region has some of the country's finest weather and driest summers. While it might occasionally rain a little, you will still find pleasant temperatures in the spring and fall.
Victoria Flower Delivery Areas
Want Something Different For Your Wedding Cake? Try A Boho Theme With Dried Flowers.
Photo courtesy of You Floral
Looking for a unique and memorable centerpiece for your wedding cake? Look no further than You Floral Dried Flowers! Our beautiful, hand-picked flowers are the perfect way to add a touch of boho chic to your special day. Whether you're looking for something simple and classic or something a little more wild and wacky, we've got you covered. And best of all, they're completely reusable, so you can enjoy them for years to come. Order your You Floral dried flowers today and make your wedding cake the talk of your family and friends.
Tired Of Your Usual Holiday Wreaths? Do Something Different With You Floral Greeneries.
Photo courtesy of You Floral
If you want to make something cool and memorable, we've got an idea for you! Make the perfect holiday wreath for anyone looking to do something different this holiday season. Made with cedar, fir, eucalyptus, and pinecones, this wreath is sure to add some holiday cheer to your home. Best of all, it is easy to make and comes with everything you need to get it ready for the holidays. Also stay tuned for our local Christmas wreath building workshops, they are super fun and fill up very fast so make sure you stay in the loop and reserve your seat.
Create Easy-peasy And Affordable Table Napkin Decor With You Floral.
Photo courtesy of You Floral
If you're looking for a simple and affordable way to add some personality to your table decor, we recommend getting your ruscus at You Floral. A small sprig tucked inside table napkins is perfect for creating a festive and fun atmosphere, and they're incredibly easy to do. Simply fold them in half, place them on your table, and add your favorite decorations. It's that easy! Whether hosting a holiday party or having friends over for dinner, this is the perfect way to add a little pizazz to your table. Get them today at You Floral.
Let You Floral Be You Online Florist In The City Of Gardens.
You Floral is the online florist that lets you be you in the City of Gardens any time of the year. Whether you're looking to brighten up your space or something special to make someone's day, You Floral has you covered. With a wide selection of flowers, dried products, and greenery, you're sure to find something that fits your style. With expedited online flower delivery available, it doesn't take long for you to enjoy your beautiful blooms.
Why wait? Order your bulk flowers today with You Floral.