Understated Greenery Wedding in Spruce Grove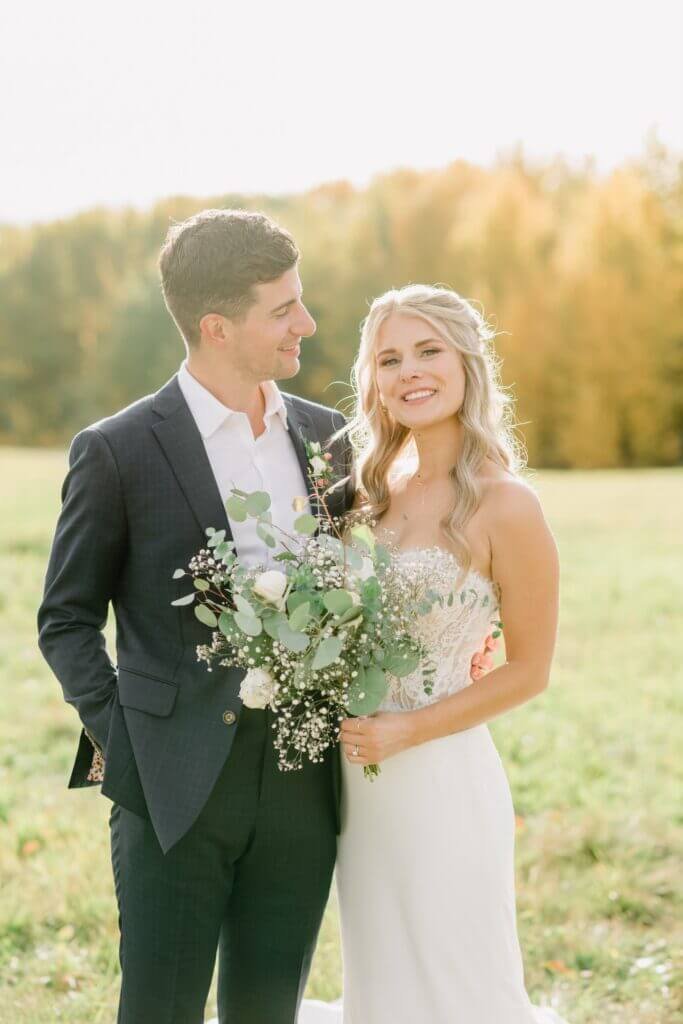 The Couple:
Jayde & Justin
Location of ceremony:
The Links golf course in Spruce Grove, Alberta
Wedding date:
September 25, 2021
I connected with Jayde after their wedding to get some insight into their special day and ask her a few questions that were burning in my mind! I hope her insight helps you as well as you plan your DIY wedding.
Let me know if you have questions you'd like me to ask future DIY wedding couples as well!
xoxo
Sarah
Q: What tips would you give to someone who wants to DIY their wedding flowers?
A: Use pinterest for inspiration! Buy more than you think you will need. Fill in bouquets and centrepieces with lots of greenery.
Q: Why did you choose to DIY your wedding flowers?
A: To save money and because I wanted really simple florals, just white flowers (mostly baby's breath which I think is so pretty) and greenery.
Q: Did you DIY anything else at your wedding ?
A: Most of our decorations were DIY! I didn't want to spend money on the stuff that wouldn't matter in the long run. My amazing sister-in-law actually made our wedding cake and used some of the flowers and greenery on it! I included a photo of the cake. I also put some baby's breath in my hair!
Q: What was the "theme" of your wedding?
A: I didn't really have a theme! My colours were basically just white and green, with dusty pink bridesmaid dresses. The vibe was very simple, classic and understated.
Q: What was your favorite part about your wedding
A: We had a 16 person wedding party which was really fun, and we rented a party bus for our wedding party and all significant others which drove us to and from photos. It was so fun! And we danced all night.
Their Recipe:
3 bunches baby blue eucalyptus
3 bunch silver dollar eucalyptus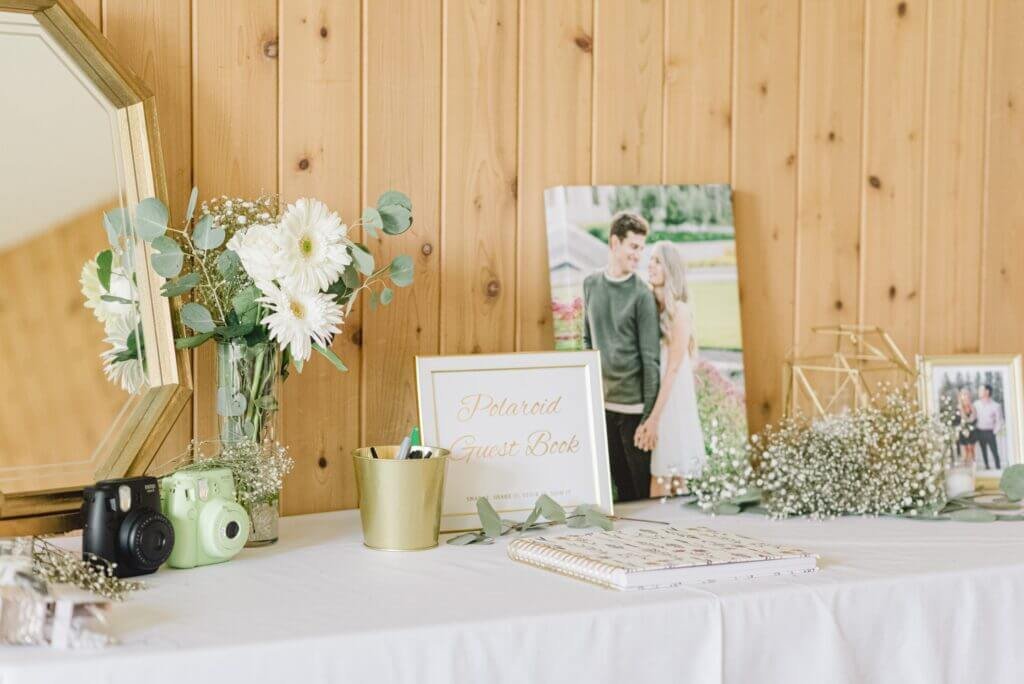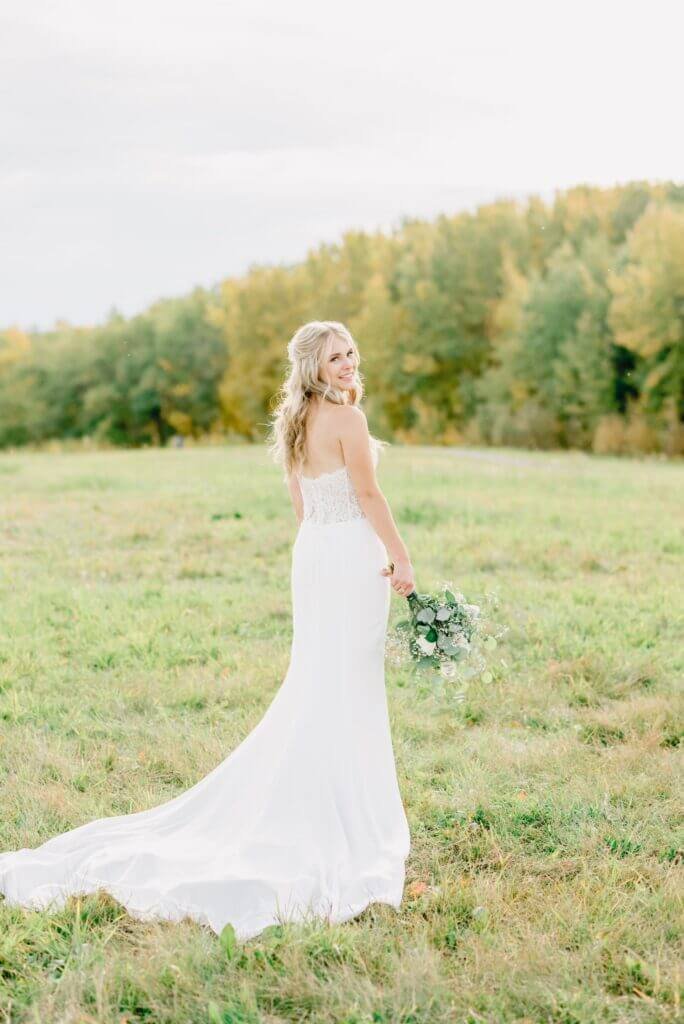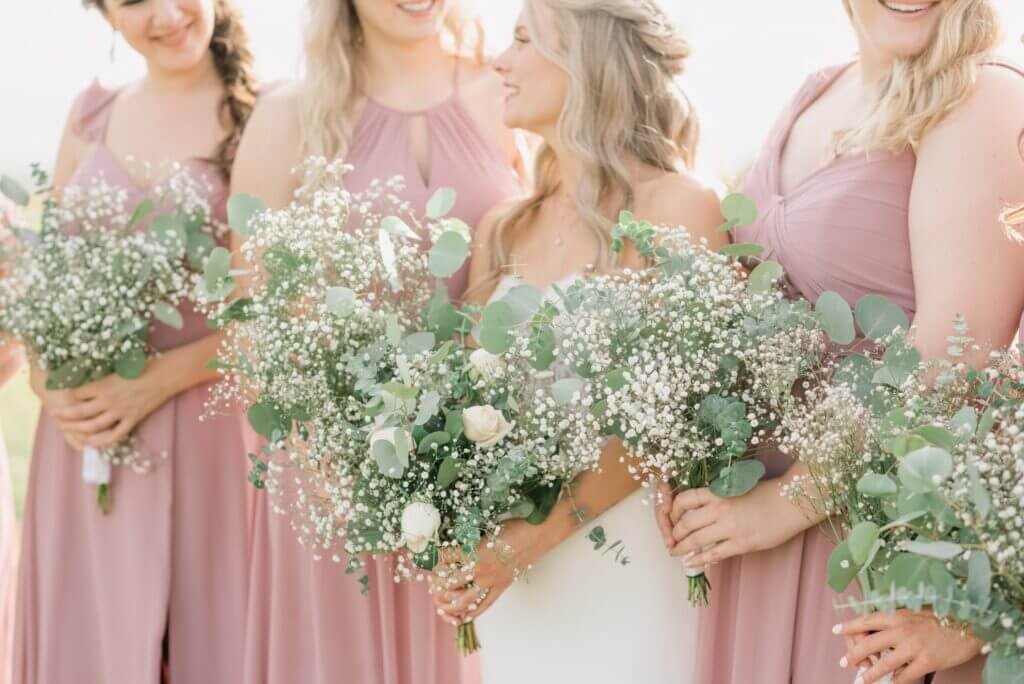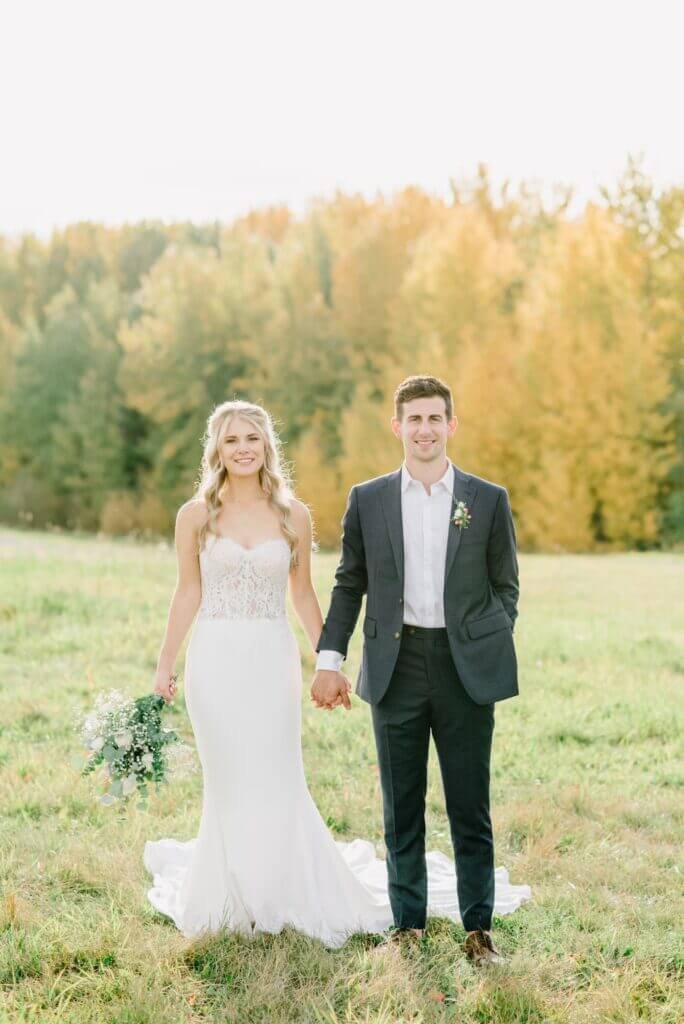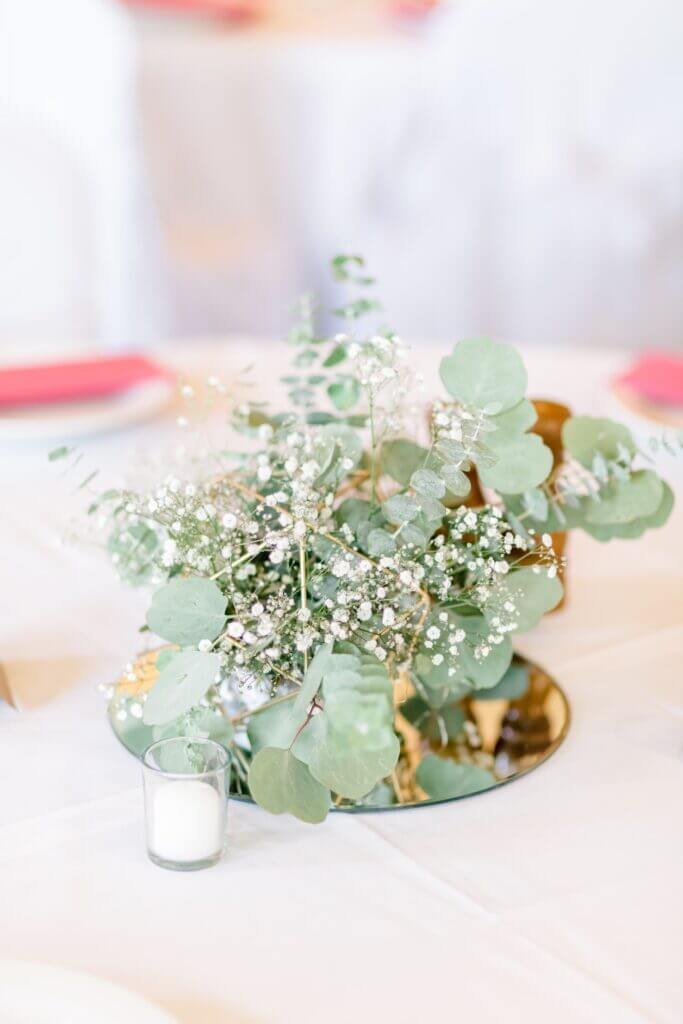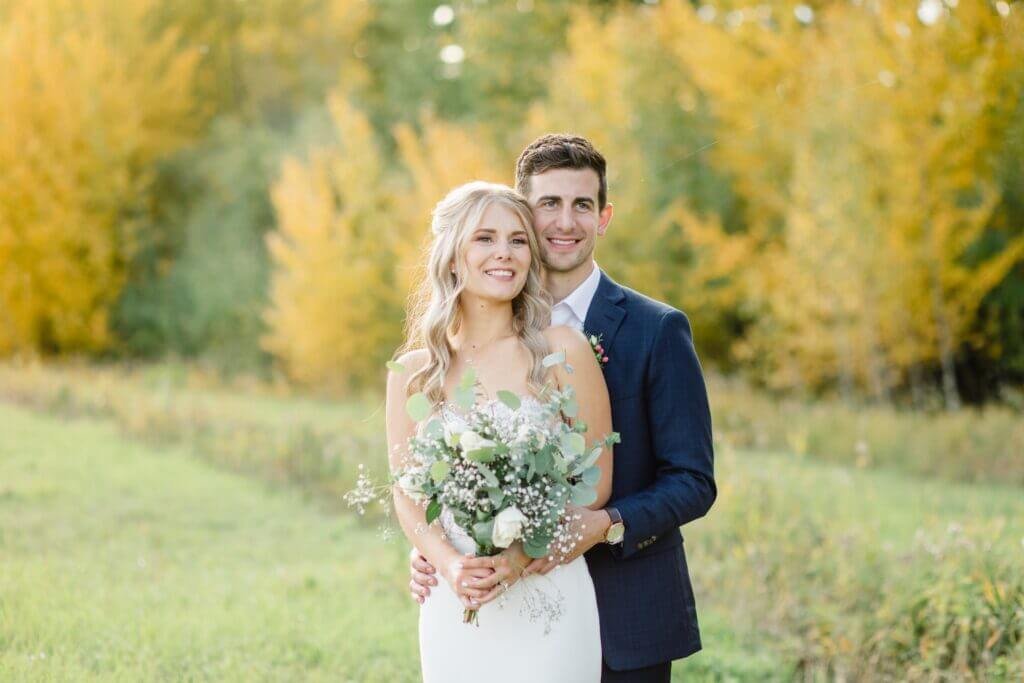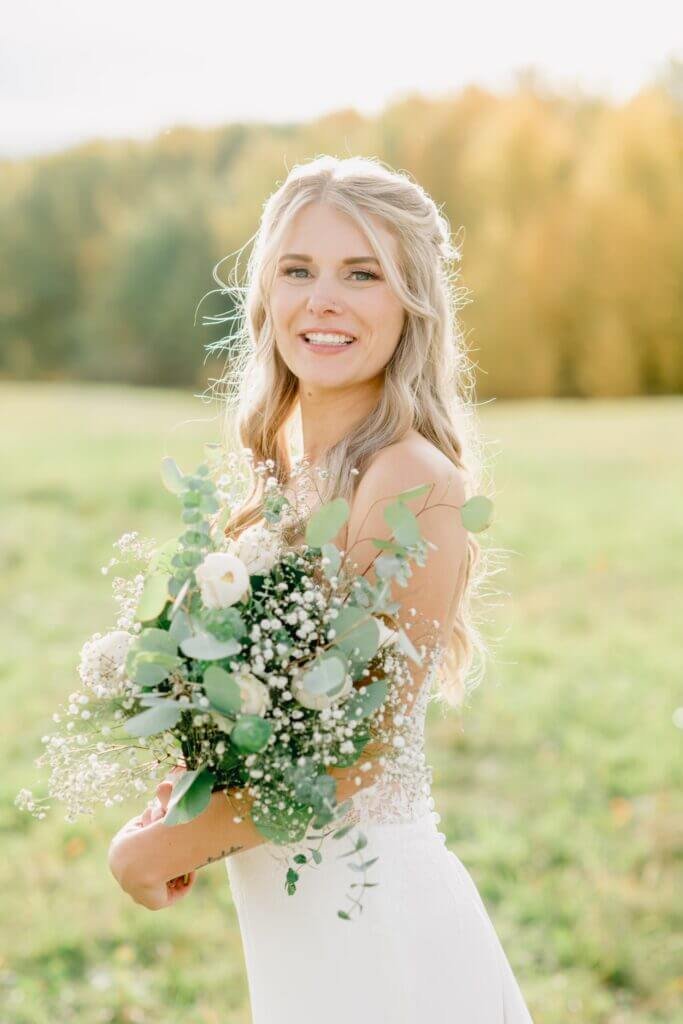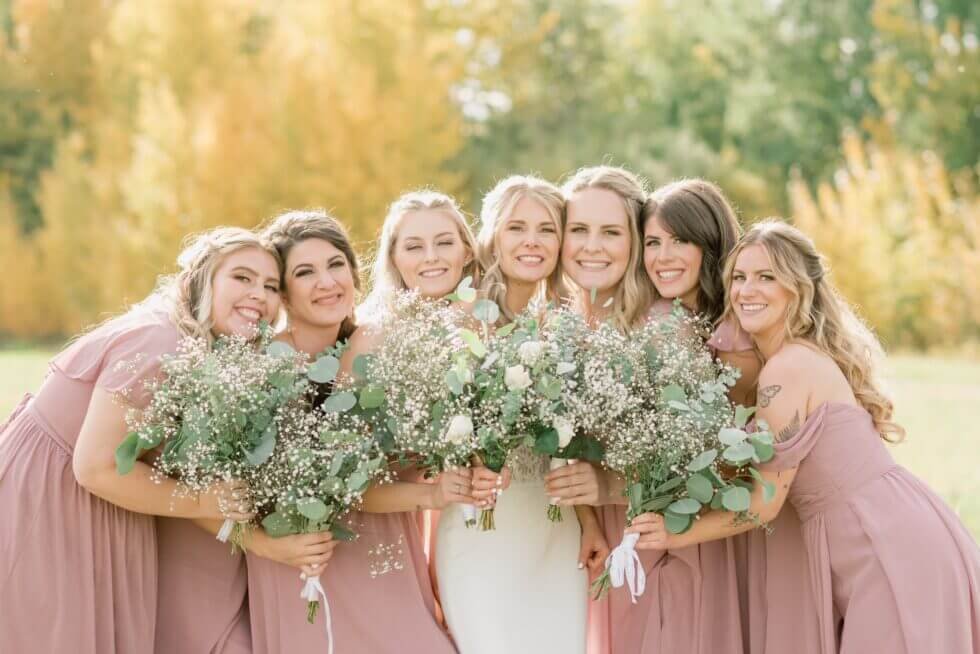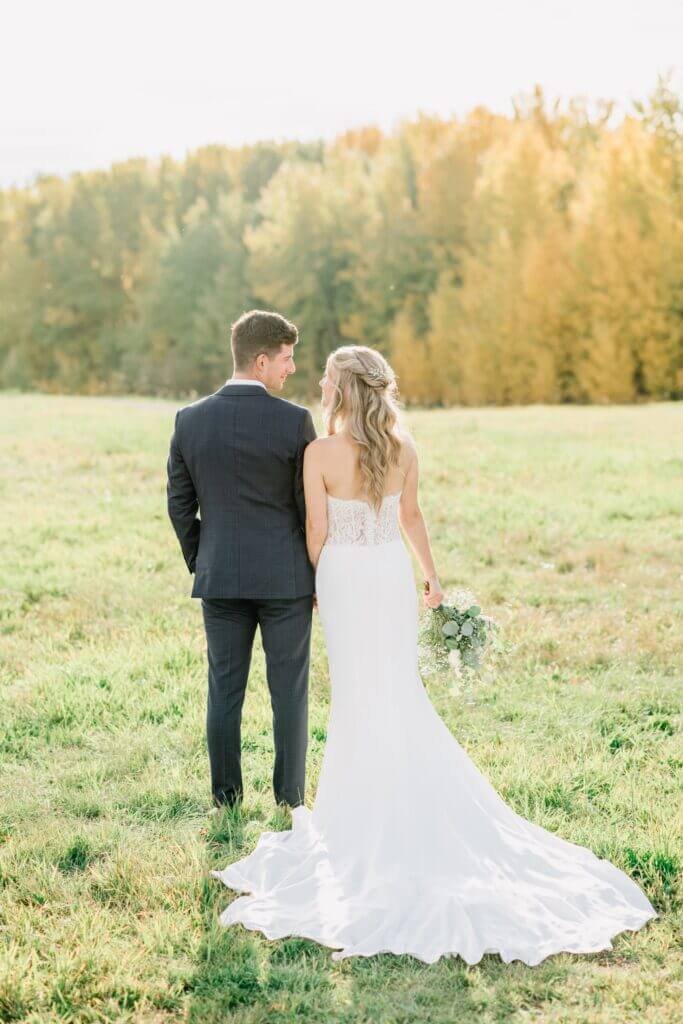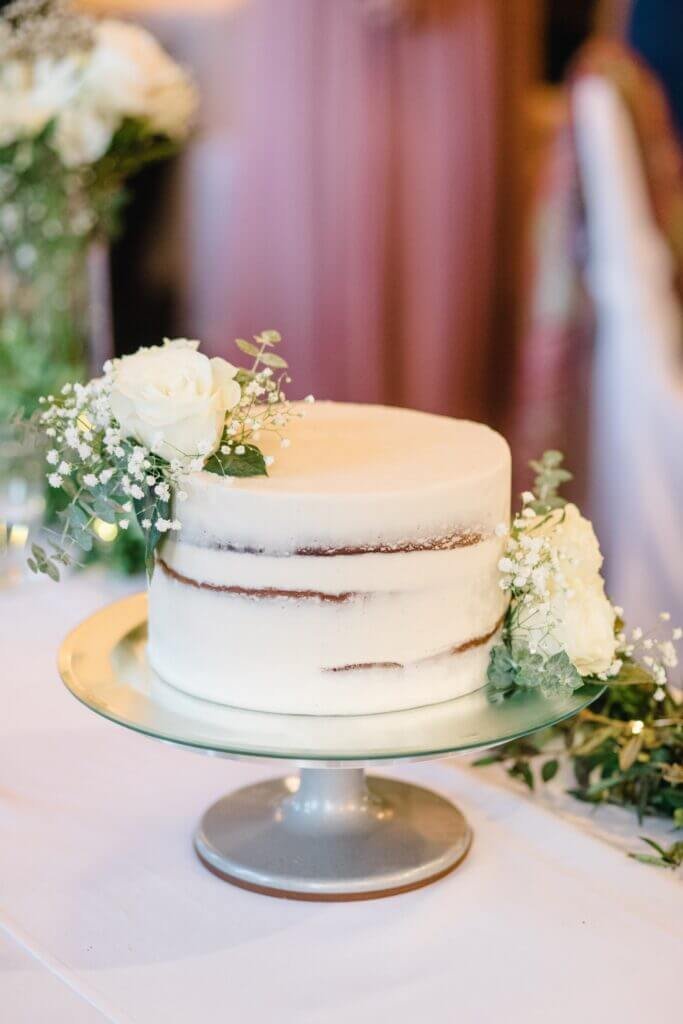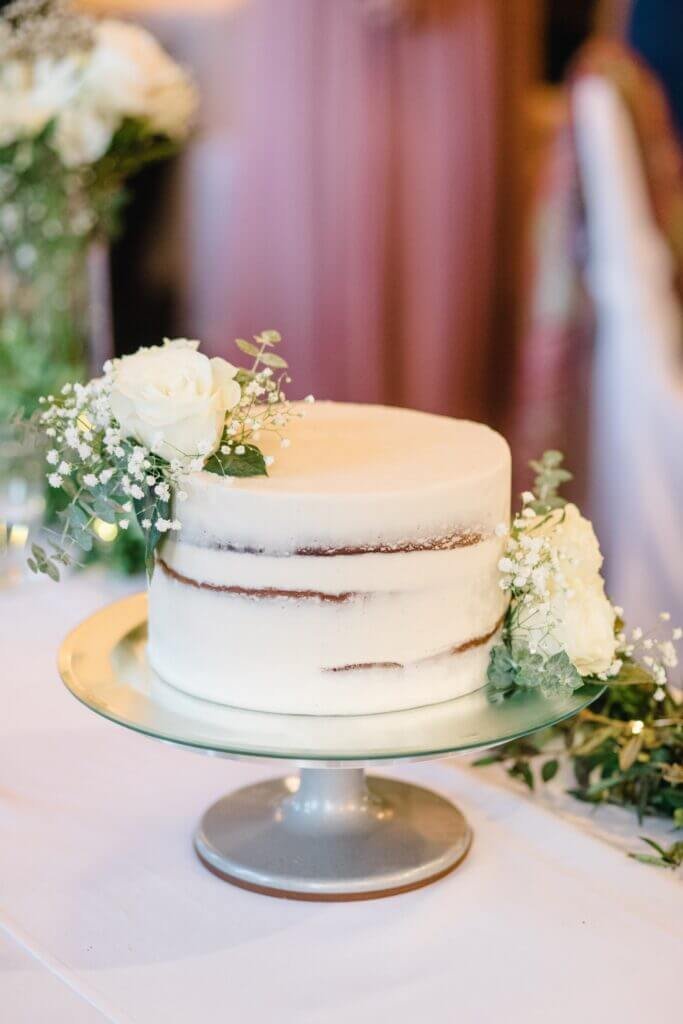 Vendor Love: