Front doors ask for a lot, first a wreath, and now a swag arrangement thing? Your door might be a bit over-eager to join the festivities, but hey – why not!
If you're in the holiday spirit as much as your door is, read along for an easy-to-make door swag arrangement thing!
Step 1: Gather your Supplies
Greens:
Dogwood branches
Curly willow branches
Birch logs (from Home Depot – $7 each)
Red Ilex
Baby blue eucalyptus
Variety of greens (cedar, fir, pine)
Supplies:
Old table cloth or sheet – really helps to contain the mess!
Pruners
Scissors really won't "cut it"
Container

You can use any container, we used a leftover container from our summer arrangements – to be green, we stayed away from floral foam, and instead used soil as the medium to stick our greens into
Step 2: Put your Pruners to Work
Cut your greens into manageable sizes, we wanted to have a "front-facing" arrangement with an obvious back, so we kept the tall greens at the back. You'll want to trim off any scraggly branches at the bottom, they impede you from sticking the greens into the soil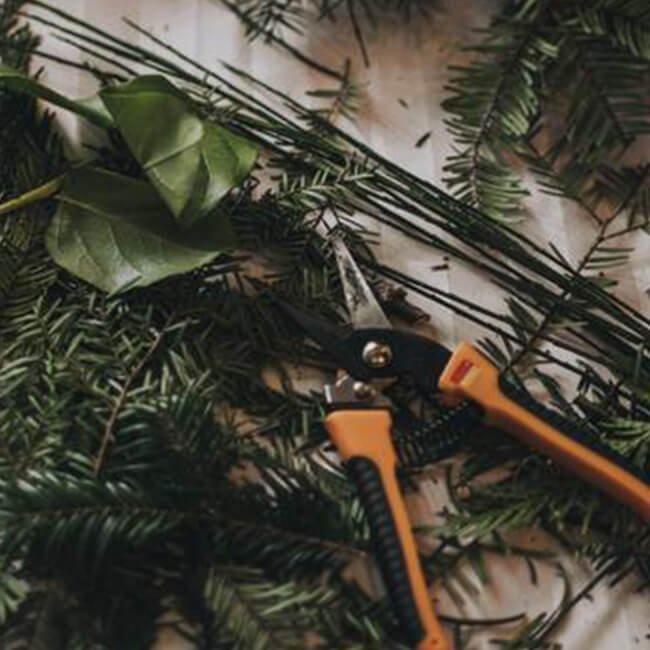 Step 3: Get to Work!
Start with the greens, sticking them into the container of soil. I started with the back, and placed the tall greens, and then worked my way forward, staggering the height for visual appeal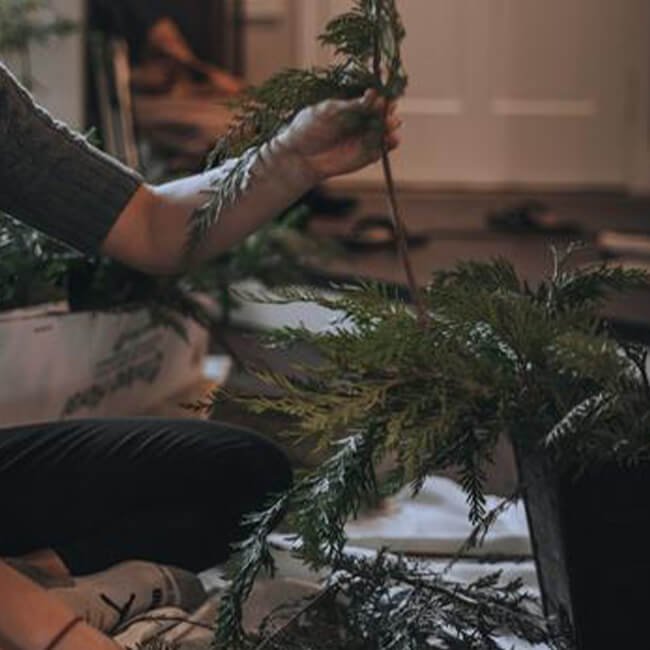 Step 4: Get Whimsical
Add in your "embellishments" – I interspersed the dogwood and curley willow throughout the pot, and then filled in the gap with ilex and baby blue eucalyptus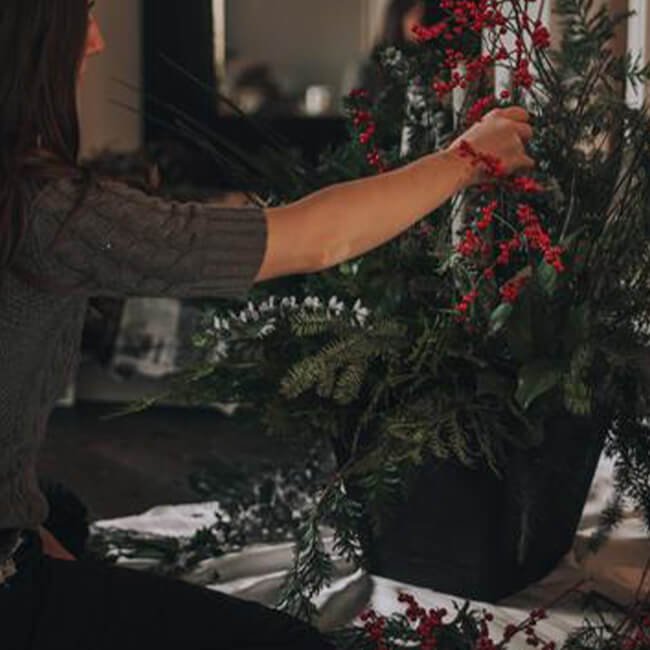 Step 5: Sober Second Thought
Step back, assess, see if there are any gaps – and fill them in or adjust anything
Thats it! So easy, and makes a stunning addition to any front door. These will easily last through the whole holiday season, and after the season you can move the sticks/eucalyptus inside into a decorative vase inside.
If you make one, tag us @_youfloral – we love to see what you create!
Photography by https://www.whitneyearl.com/
Greenery by You Floral