Tired of the classic greenery wreath? Ya know the one… a whole lotta cedar, sprinkled with some fir and spruce and a dash of red berries for good measure?
Well if you thought that was your only option for declaring to the world that your door is all decked out festive style – think again!
We have created an easy DIY for a clean, modern, cheery, and classy hoop wreath ! This wreath stays away from the classic greenery, and embraces being trendy. Of course, we won't judge if you want to kick it old school a bit and sneak some cedar in there.
Step 1: Gather your supplies
You'll need:
A Hoop
Try Michaels or Tandy Leather – in Victoria they have them at Bead World (on Pandora Ave) or Bead Town (on Broad St). They are about $2 -$3 and we used a 12" size
Pruners
You could use scissors, but pruners make it so much easier
Thin Gauge Wire
24 gauge works well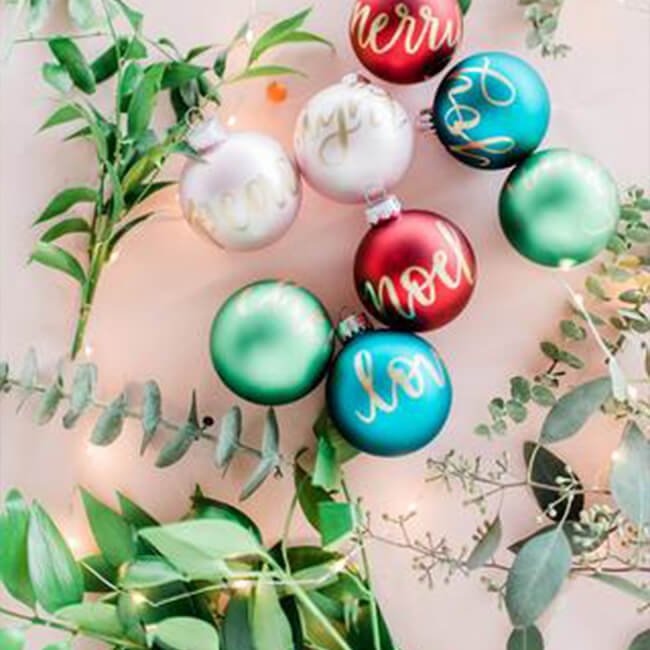 Step 2: Cut your greenery
Cut your greenery into smaller size pieces, about 2 -3 inches long
Step 3: Make "mini bouquets"
Group together your pieces of greenery, I would suggest doing a combo of three greenery types. Secure these with a bit of wire to make sure they don't wiggle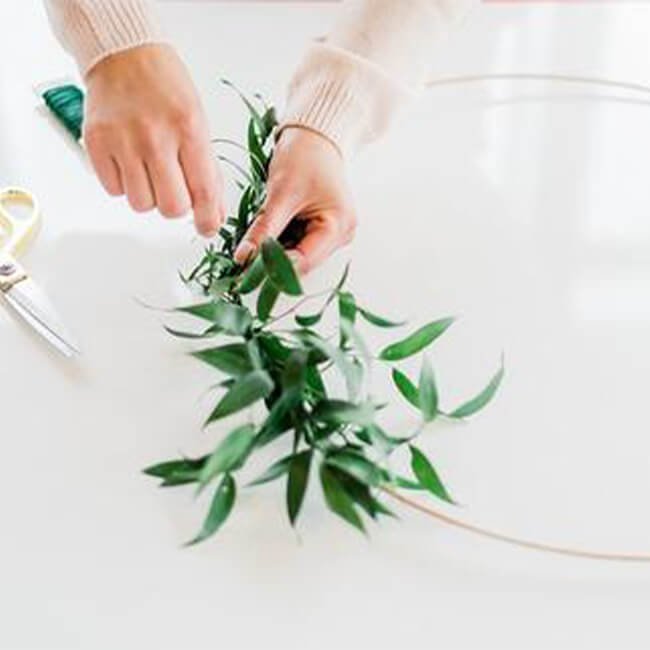 Step 4: Secure your bouquets to the hoop
Using wire, secure the mini bouquets to the hoop, working your way down while staggering each bouquet so that the stems and wire from the previous bouquet are hidden. Once you are happy with the coverage, take your final mini bouquet and turn it the opposite way, so that it hides the stems/wire of the last segment.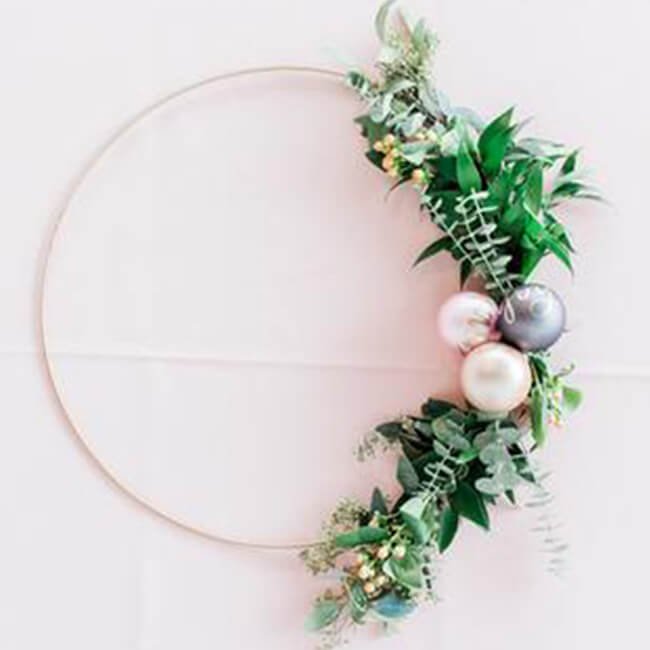 Step 5: Bonus creativity
You can add in some whimsy, baubles, or bells, or (we won't judge) pine cones.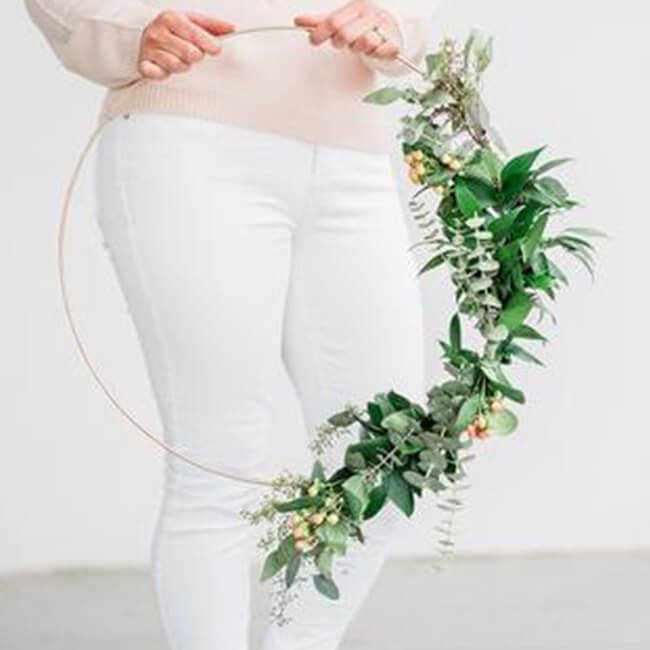 And that's a wrap! Easy, fun, and festive ! We love to see what you create, remember to tag us @_youfloral
Credit:
Florals: www.youfloral.ca
Photography: https://juliejagt.com/