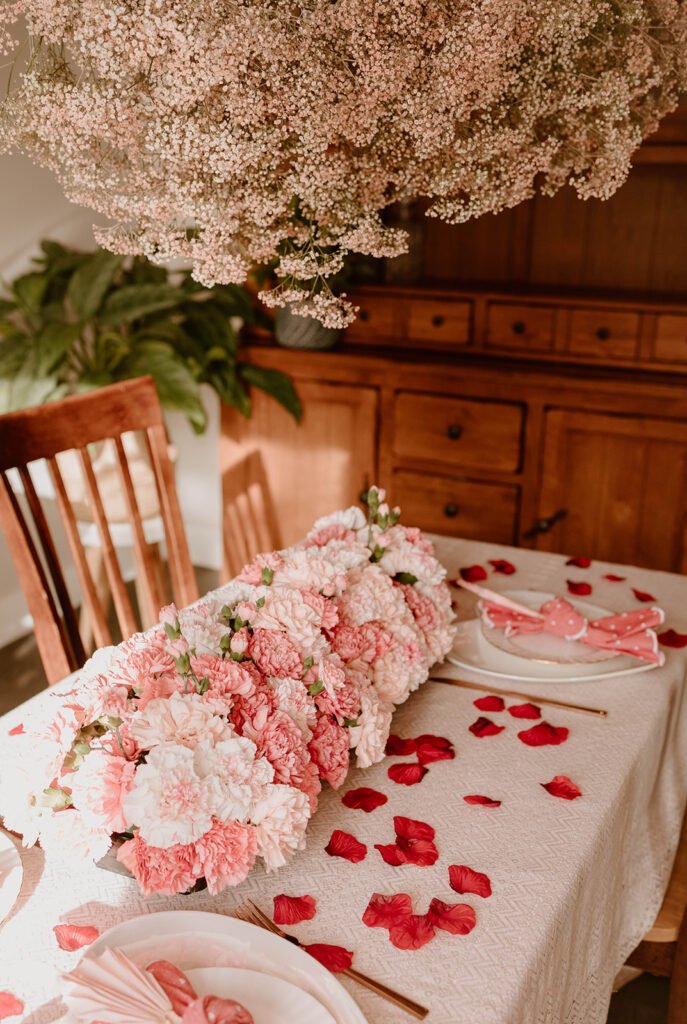 How to create a fun Valentines tablescape
How perfect is this Valentines tablescape? And it's actually pretty easy to create! Follow along as I break down what I did here so you can recreate this for your own Valentines celebrations!
Supplies needed:
For the napkins you'll need cloth napkins, and dried palm leaves.
For the scattered rose petals, I used faux rose petals (real rose petals can be used as well).
And last but not least, the carnation arrangement, you'll need carnations, clippers, two bricks of floral foam, and two rectangular vessels for your foam to sit in.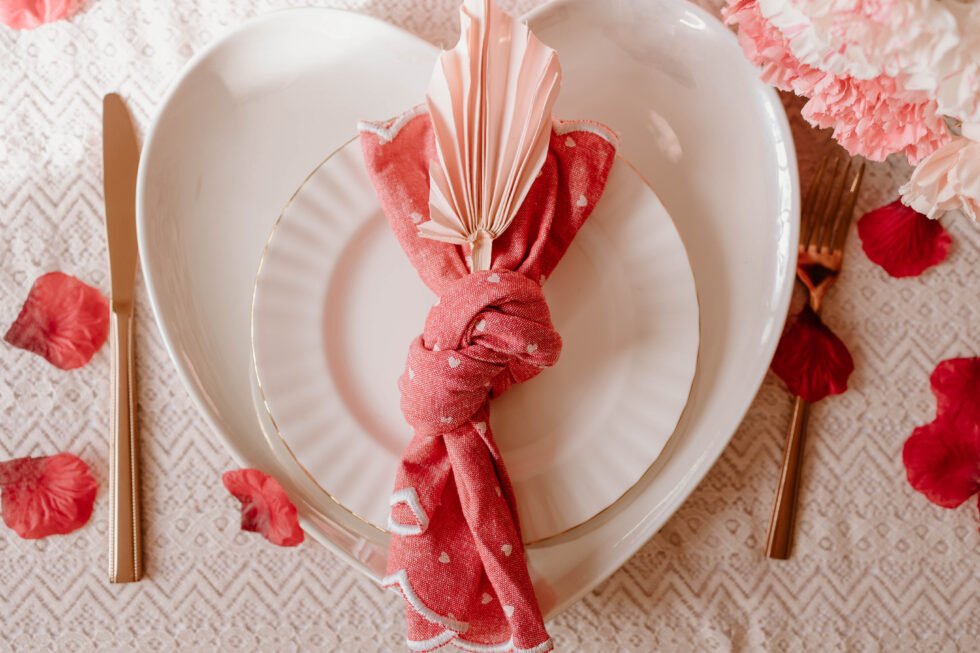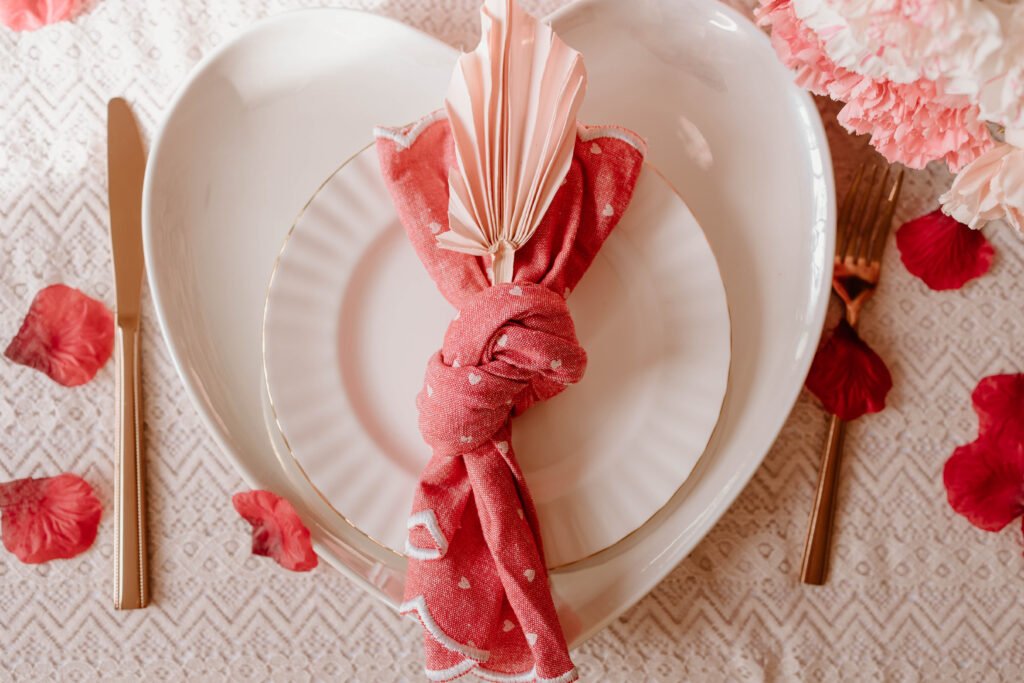 The napkins are simply each tied around the stem of a single palm leaf.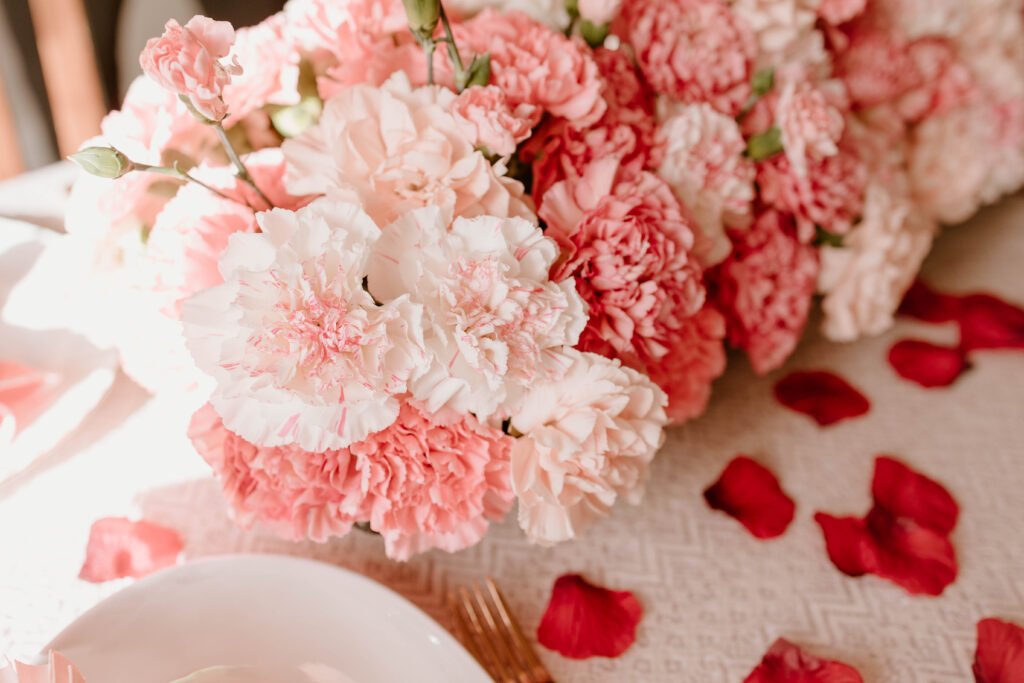 For the carnation arrangement, wet your floral foam (you can do this by filling a bucket of water and placing the foam on top, and letting it sink to the bottom on it's own), and place in your vessels. Line them up lengthwise and start cutting your carnations, leaving enough stem to gently insert into the foam. Start inserting your carnations all over until there are no longer any gaps, and no foam is showing.
Lay down a nice tablecloth and place your carnation arrangement in the center. Now you can scatter your rose petals, add your plates topped with your prepared napkins and your cutlery.. And voila, your table is officially set!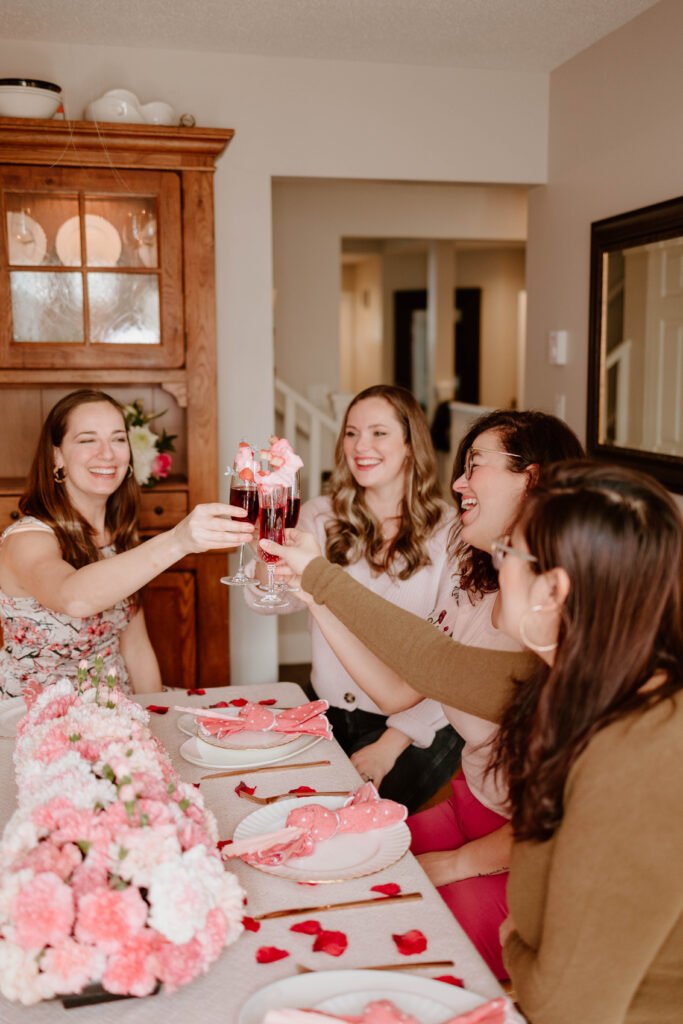 Now, to bring in the tasty food & drinks! Enjoy!