Follow along for step by step instructions to create your very own Valentine's Day Carnation Heart arrangement! The perfect addition to your décor this Valentine's Day.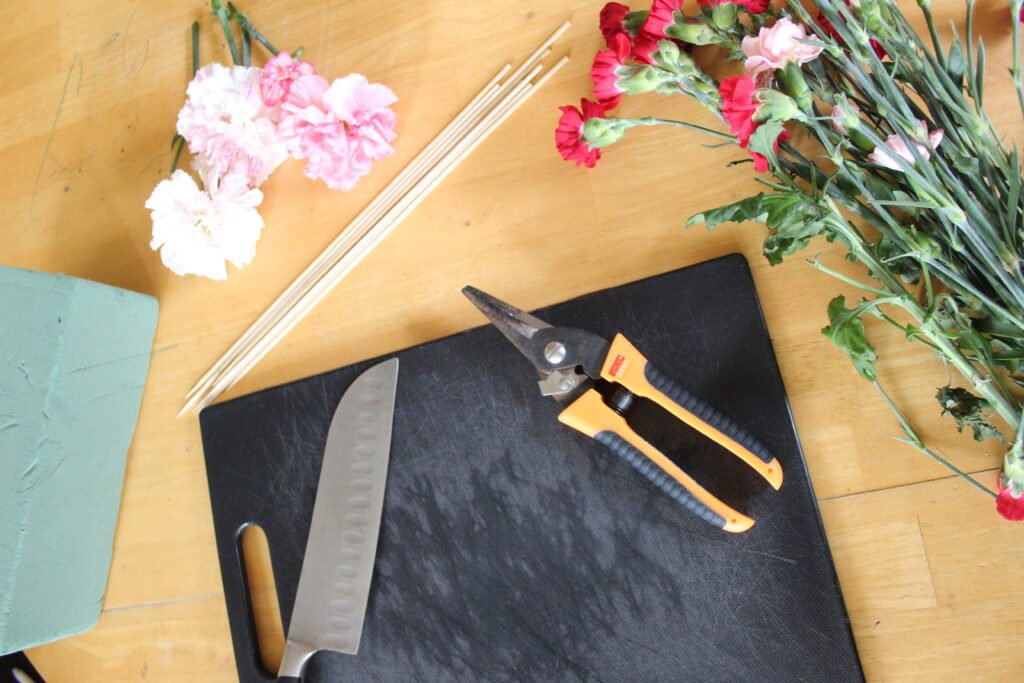 Supplies Needed:
Floral foam
BBQ skewers
Clippers
A large knife, smaller knife, and a cutting board
A ceramic pot
Paint (red, pink, or white) & paint brush
Carnations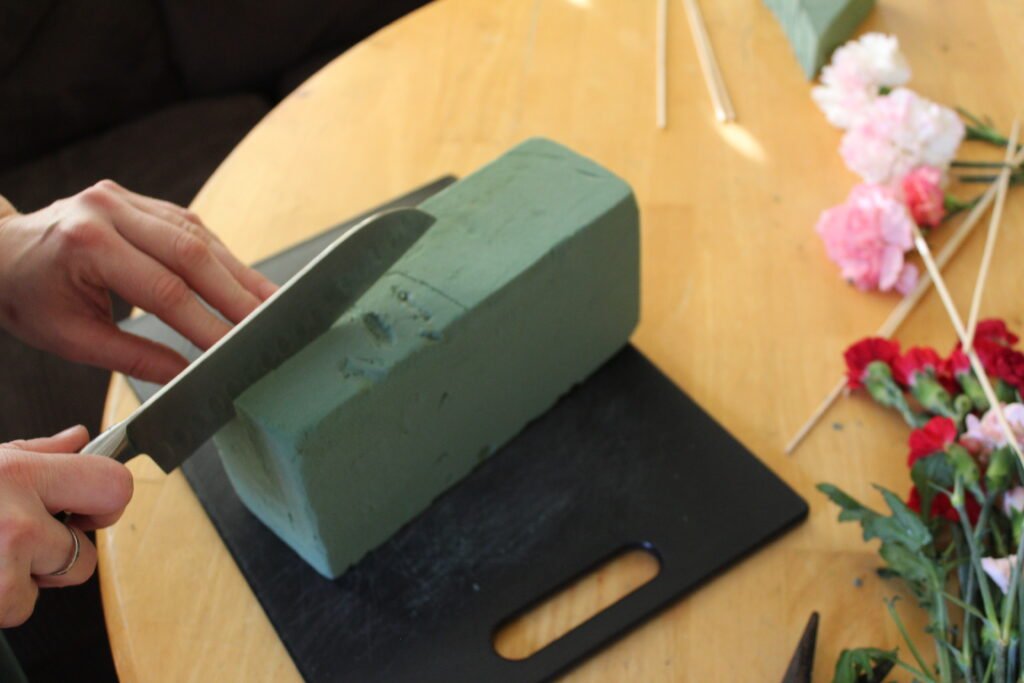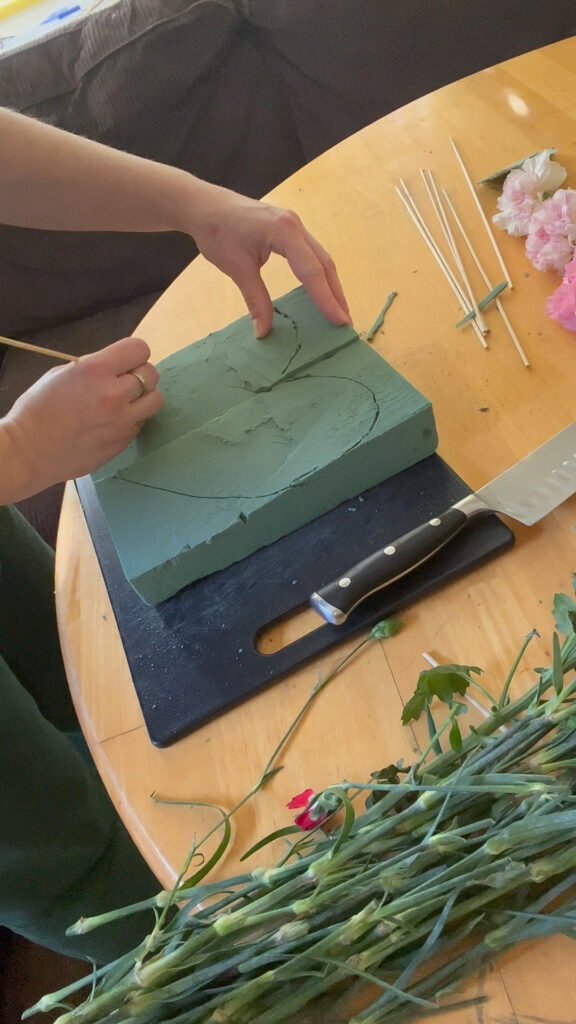 Step One:
First, you'll need to prepare your floral foam. Take your foam and cut it in half lengthwise, leaving two identical halves. Lay these halves side by side on your cutting board. Take a skewer and carve out a rough heart shape. Once you've established your heart shape and size, take your smaller knife, and carefully cut out your heart.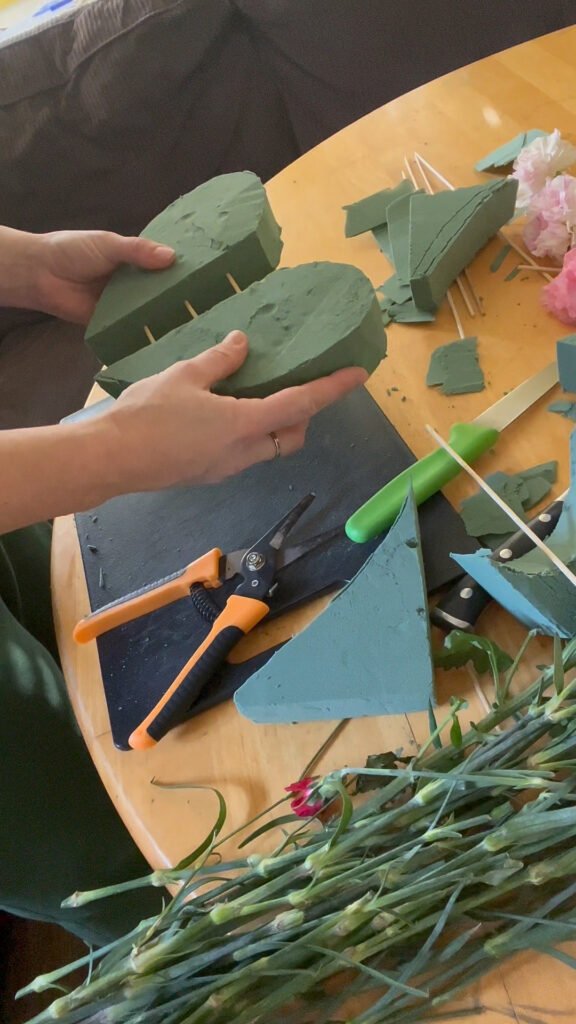 Step Two:
Now your skewers come into play. Take a skewer and measure out and cut three pieces to hold your foam heart together. Make sure your skewer pieces are long enough that they keep the heart securely together, but not so long that they stick out the sides. Insert the skewer pieces into your foam and connect your heart pieces. Once connected, take at least 3 full skewers and, staggering them, insert them into the bottom around the point of the heart, preventing it from flopping around.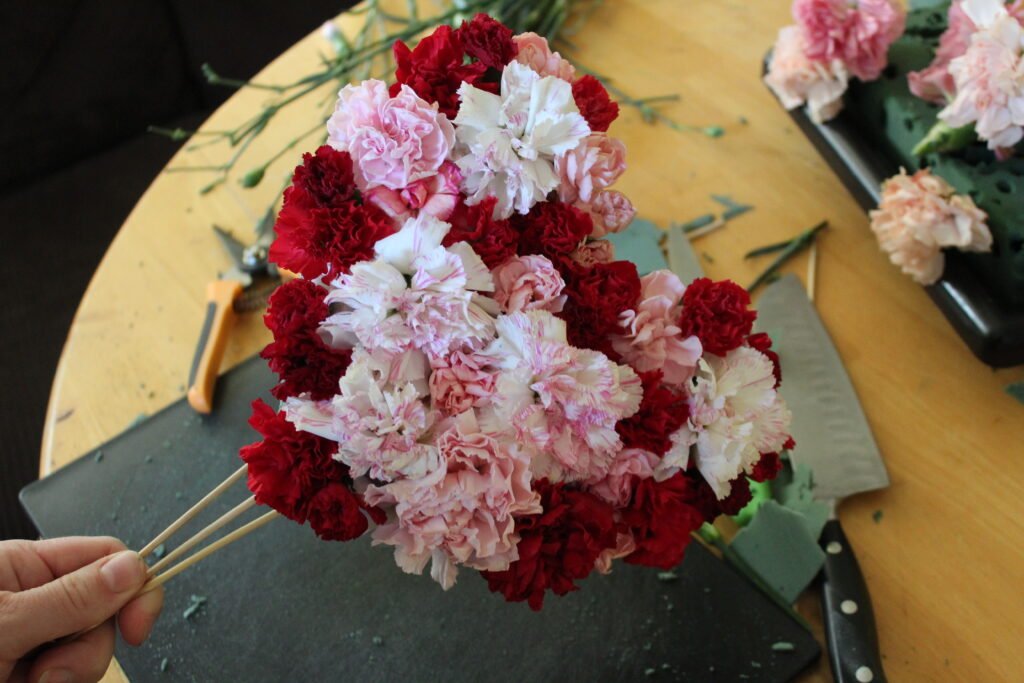 Step Three:
Time to start decorating your heart. Cut your carnations with enough stem left to insert them into the foam securely. One by one start inserting your flowers all over the front, filling in any visible gaps. Once you get to the edge of your foam, start leaning your flowers outwards as you insert them, and then continue adding flowers around the sides until complete. You can also decorate the other side, depending on your preference and where you want to display it. Make sure you pay attention to the shape of your heart as you go along and arrange your carnations accordingly – you want to make sure it stays heart shaped. Once complete, set your heart aside.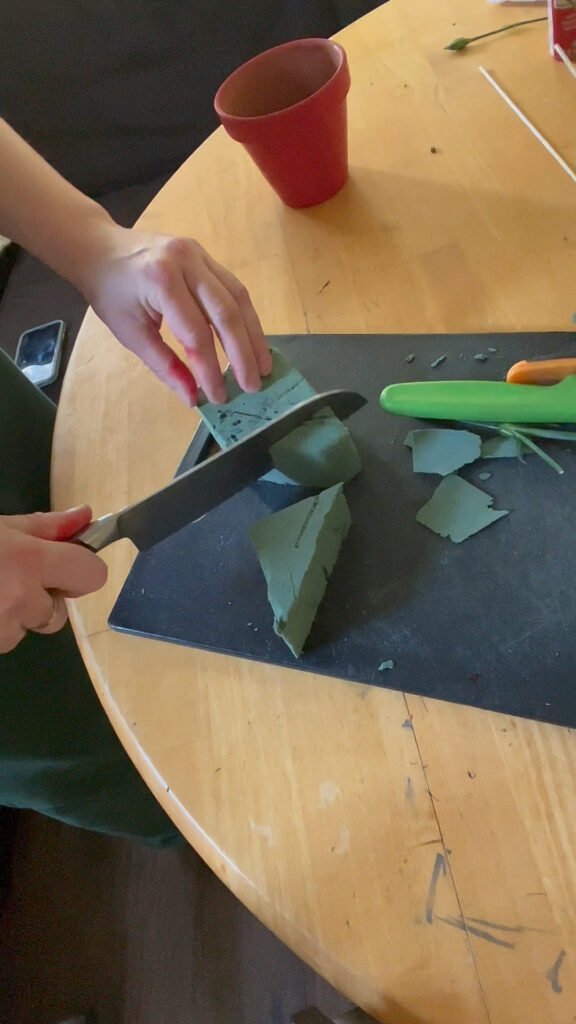 Step Four:
Take your ceramic pot, and acrylic paint and paint it your chosen color. You may need a few coats. Let it dry before the next step. You can get creative with this step and paint your pot however you want. You could even add some sparkles for some added pizzazz! Afterwards, cut a piece of foam from your scraps to fit snuggly inside your pot.
Step Five:
Take your heart and insert the skewers holding it up into the foam in your pot, inserting them staggered like you did on the other end. Once secure, use leftover flowers to fill around the edge of the pot to cover up any visible foam.
Tada! You've now completed your first Valentine's Day heart arrangement! Good job! Thanks for following along!