How To Make Floral Ice Cubes
The season of love is upon us, and we have the most adorable DIY idea for you guys today! These cute little floral ice cubes that we created are perfect for valentines, or really… any sort of event where you want to elevate your décor in an easy and fun way! Flowers are so beautiful that we love to incorporate them into EVERYTHING. These ice cubes keep your drinks cool and in a trendy and gorgeous way…sure to have your guests sending compliments your way!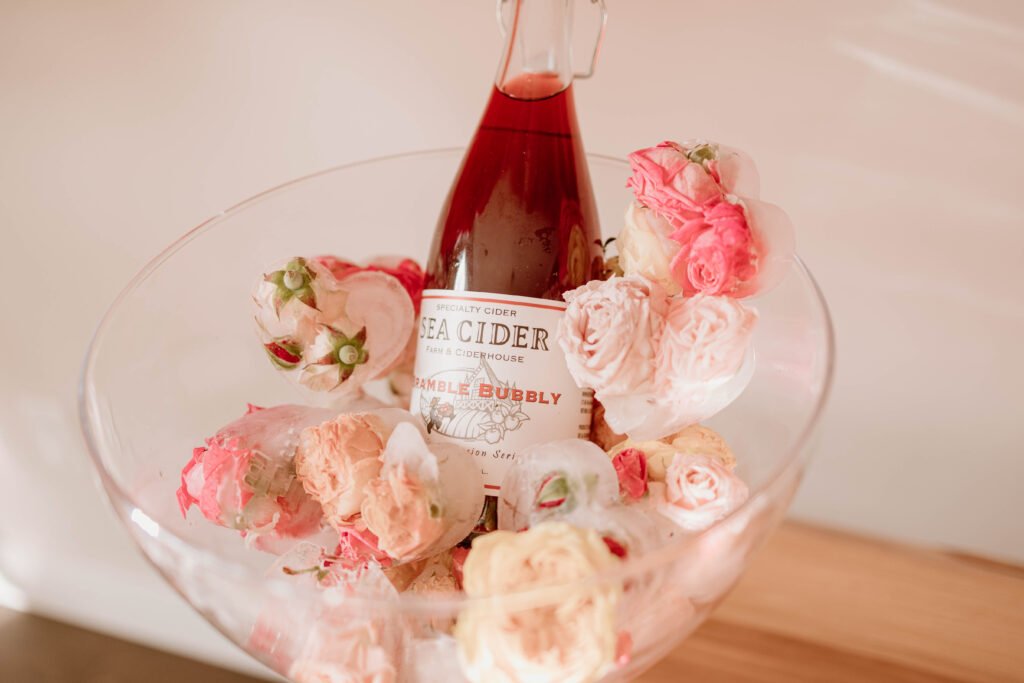 The process of creating floral ice cubes is quite easy, but there are a few tips we thought we would share so you have the best outcome! Keep in mind that flowers are not all edible, and are sometimes treated with sprays, so if you intend to put the ice cubes into your drink, you need to make sure they are untreated, and are edible flowers. West Coast Seeds is a Canadian Company that sells premium seeds and garden supplies, they have a indepth listing of edible plants (link here: List of Edible Flowers – West Coast Seeds) that you can either grow yourself, or look for when sourcing flowers for your DIY floral ice cubes. Another cool option is to use edible herbs, rosemary or mint would make a great accompaniment to a mojito!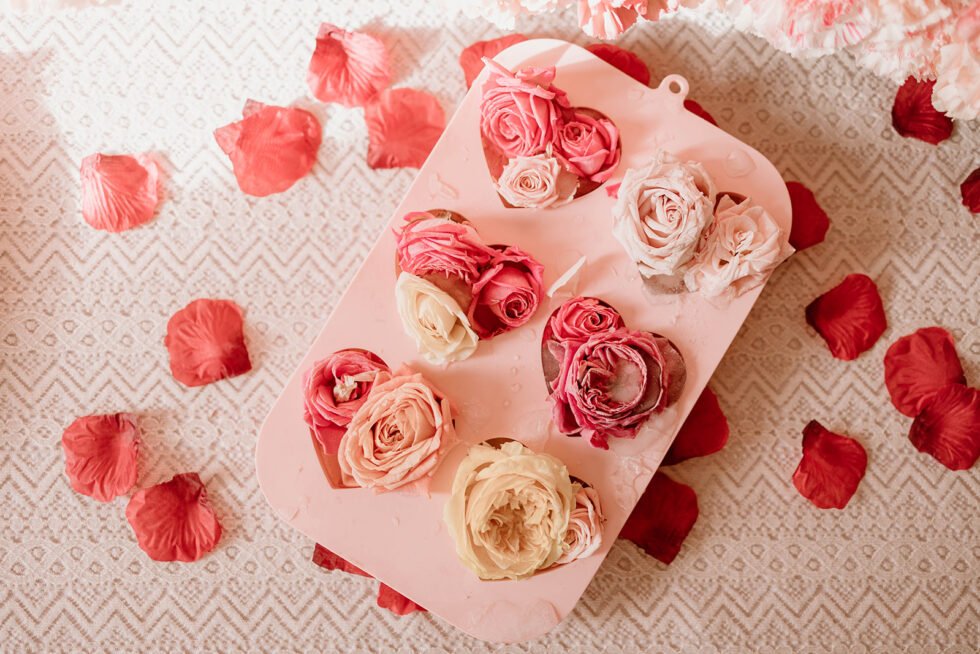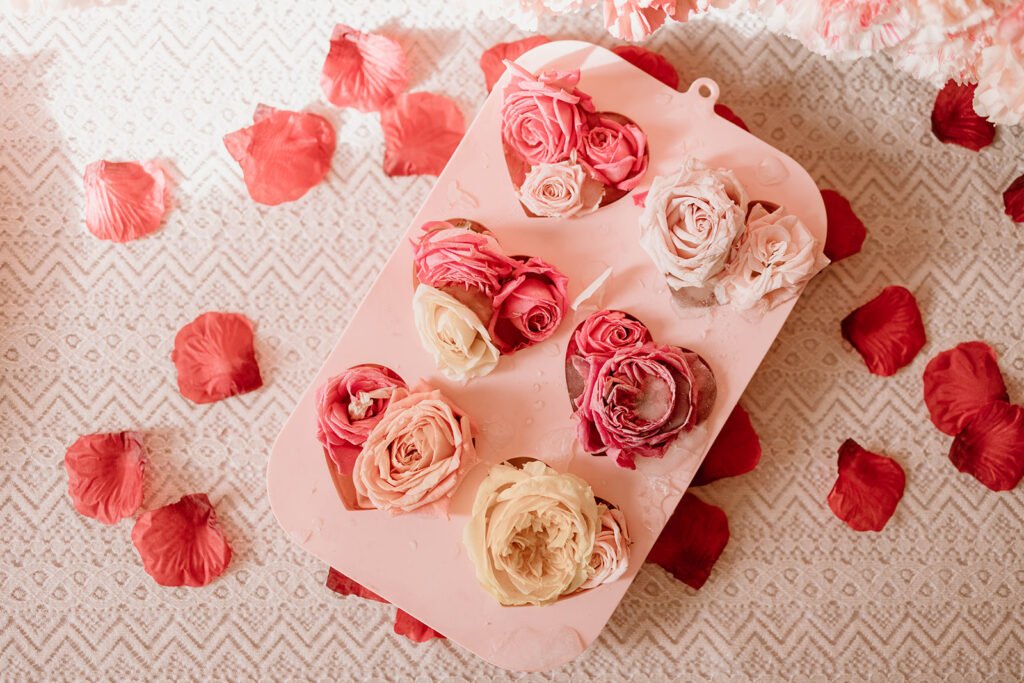 How To Make Flower Ice Cubes:
The process is pretty simple… I mean… you're making ice cubes with flowers in them, easy right?!? Here are a few things we've learned, that make the process easier and more successful!
The ice cubes tend to get bubble/cloudiness in them…if you boil the water first, it helps make the water less cloudy. If your water has lots of minerals in it, use bottled water or purified water (the contaminants in the water are what give the water the cloudy appearance)
Use small sized flowers. If you use too big of blooms, they'll fill up the ice cube tray to overflowing, and you won't have enough space to put in water. We found that spray roses are a good size to fit in the trays!
You'll want to remove the stem, and then put the flowers into the tray, and pour the water on top of them. Don't pour boiling water on the flowers, it'll brown the leaves, which defeats the entire purpose!
The flowers will float, so use a chopstick or toothpick to adjust them so they sit correctly in your tray. Another idea is to fill the ice cube tray ½ way… put the flower in… freeze it, and then add water on top after the first layer has frozen – this'll prevent the appearance of flowers only being in the back part of the ice cube. This isn't a huge deal for little ice cubes, but if you're making large ice cubes, you don't want all the flowers concentrated in one spot.
You can leave the flower cubes in the freezer for a while, which might be needed if you're making multiple ice cubes and only have a tray or two. Store the finished ones in a Ziploc bag in the freezer and bring out when you're ready. This tip is super helpful for reducing last minute panic, no one wants to spend the night before their party with a huge list of things to do!
So! Did that inspire anyone? We would love to see what you create, make sure and tag us #youfloralDIY
Xoxo
Sarah