We are on the brink of Halloween, for those last minute people – while you're carving pumpkins, try out this easy and cute pumpkin centerpiece!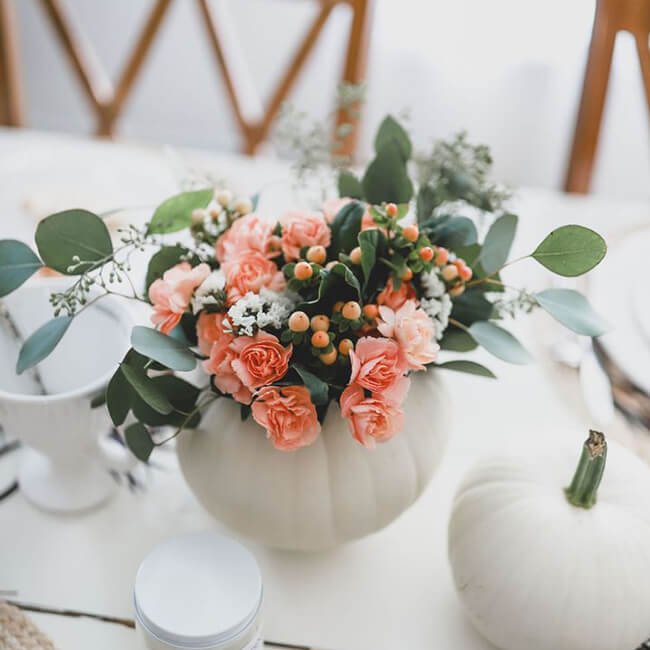 Step 1: Gather Supplies
small pumpkin
vase or container (try a yogurt container)
sharp scissors or pruners
sharp knife
spoon
flowers(we used carnations, seeded eucalyptus, silver dollar eucalyptus, hypericum, and statice)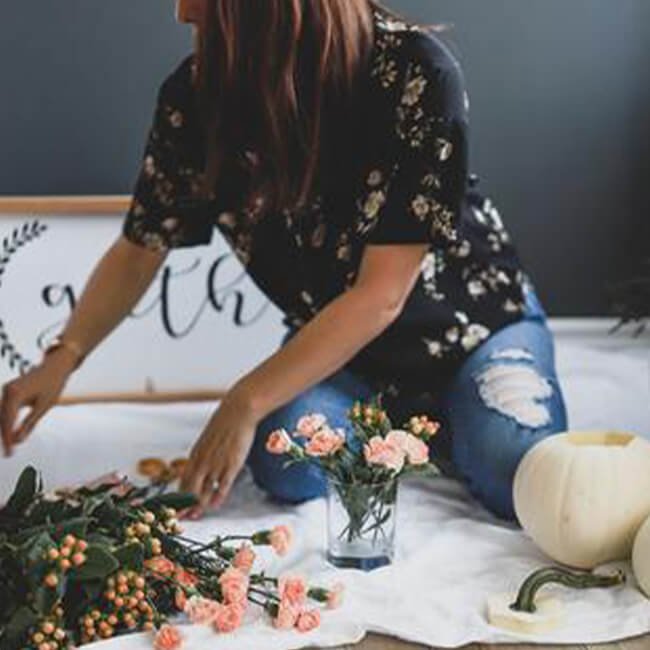 Step 2: Prep your pumpkin
Wash and dry your pumpkin
Using a sharp knife, cut the top off the pumpkin, and scoop out the seeds (try toasting them for a tasty snack!)
place the vase or container inside the pumpkin
Step 3: Arrange your flowers
combine flowers and eucalyptus, cutting the stems at an angle using sharp scissors or pruners.
make sure you change the water frequently to keep them fresh!
That's it! Easy peasy! Tag us on IG @_youfloral and show what you created!
Credit:
Photography by Loving Littles Blog – https://lovinglittlesblog.com/
Flowers by You Floral (www.youfloral.ca)