Flower crowns have been taking the world by storm recently. Whether it's a music festival, a wedding, or just an afternoon out with your besties, flower crowns seem to be the go-to accessory nowadays, and we are pretty happy about it. There's something whimsical and oh-so-girly about flower crowns. We are super excited about this new trend, and want to share with you how easy it is to DIY these yourself!
Step 1: Gather Supplies:
floral wire
floral tape
wire cutters
sharp scissors or pruners
greenery & flowers
Instructions:
Take a piece of floral wire and form it into a circular shape. Rest it atop your head to see how long you need the wire to be to form a loose crown around your head. Cut off the excessive wire, and form the rest into a circular shape. Tape the circle shut with floral tape (you'll want to wrap the tape around the wire several times like Bev is doing in the below photo).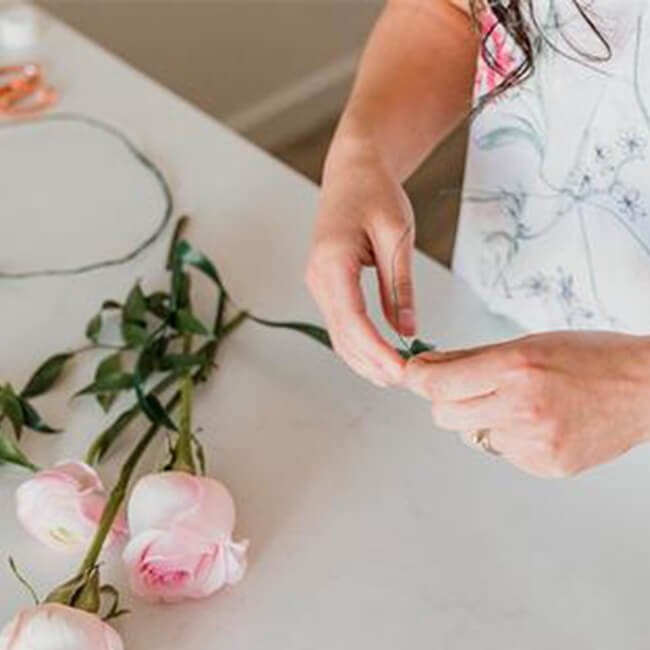 Choose your greens and flowers. You'll want to start your crown with a layer of pretty greenery that covers the wire, which will act as the base of your crown. Once you have your greenery, you'll tape it to the crown with your floral tape. We used Italian Ruscus, ranunculus, and spray roses.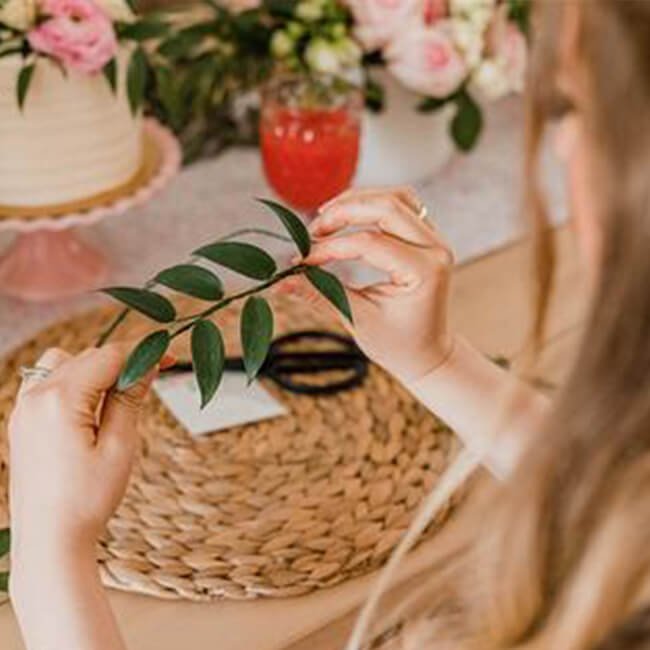 Start with taping the greenery to the crown using the floral tape, once the greenery is complete, it's time to add your flowers. To attach each flower to the crown, make sure the flower stems are at least 3 inches long (you can cut off excess stems with scissors or wire cutters), and, using floral tape, tape the stem to the crown (see photo below). Just like for the greenery, you'll want to wrap the tape around the stem about four to five times to make sure it stays. You can add as many flowers as you like!
Thats it!
Practice makes perfect, and we're not sure there's anything better to practice making than these sweet little crowns.
Credit:
Photography by Amber Leigh Photography (https://amberleighphotography.com/)
Styling by Hand Lettered Love by Bev (https://handletteredlove.com/ )
Flowers by You Floral (www.youfloral.ca)