Pampas grass is this year's newest and hottest trend – and we're loving it! These gorgeous waving wheat-toned grasses perfectly complement the modern decor and making a stunning stand-out piece at weddings.
We thought you might have a few questions about these feathery plumes, so they thought we'd whip up FAQs on these cloud-like stalks!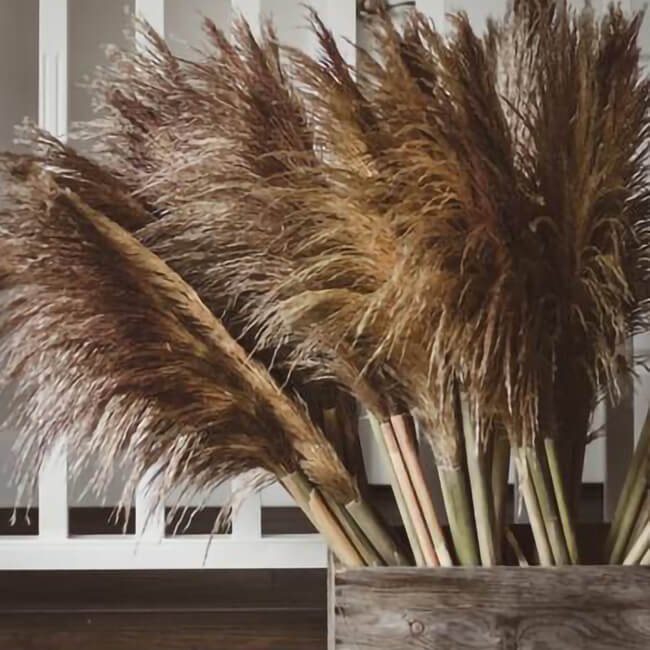 Is pampas grass available all year?
Unfortunately no! It is available from August until early spring, so if you want it for your summer wedding, you'll need to stock up in advance!
How do I store it?
If you're displaying it in your house, you can just put it in a vase or decorative vessel – if you're storing it for your wedding, you can keep it in a box, just make sure it's in an area where it won't get wet!
Should you water pampas grass?
No! This is one of the beauties of pampas grass, they are dried – no risk of killing them!
How long does pampas grass last?
Since its dried, it will essentially last forever!
Will pampas grass shed?
Pampas grass will shed when you move it around/bump into it/have it in an area with a breeze. To avoid this, try not to move it too frequently and keep it in an area where it won't be jostled! If that's not possible, not to worry, the shedding isn't harmful and your stalks won't go bald overnight!
Should I put hairspray on my pampas grass?
No, you don't need to, you'll find that the pampas grass sheds when you move it around – but as soon as you put it in its final home, the shedding will stop!
How tall is pampas grass?
The height is about 2.5 feet tall!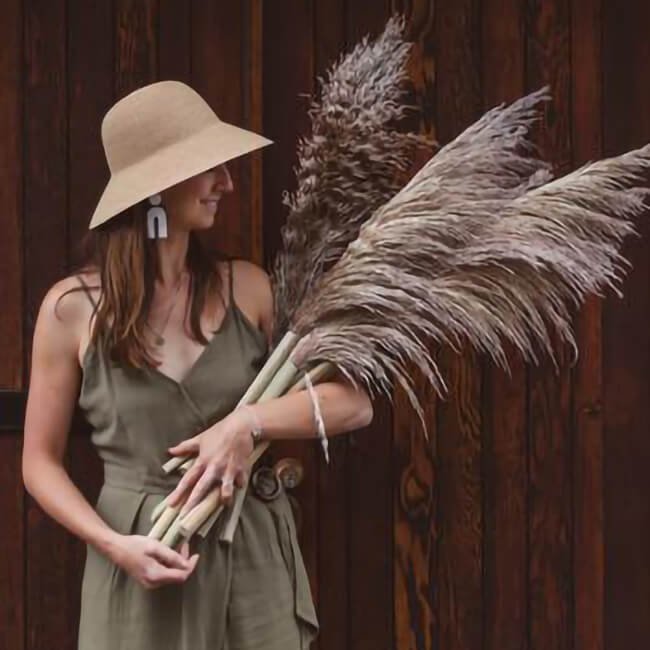 Credit:
Photography – Whitney Earl Photography (https://www.whitneyearl.com/ )
Pampas Grass – You Floral (www.youfloral.ca)