Photo courtesy of L'Hermitage Hotel

Granville Island is one of Vancouver's top destinations for tourists and locals to explore. With its unique shops, restaurants, galleries, and public market, it is a favorite for visitors and Vancouver residents. Granville Island is another favorite place we enjoy sending flowers to because of its vibrant and lively atmosphere. Our online flower shop has been delivering flowers to the island for a couple of years now. We have many delighted customers that live on the island, and they count on us to deliver their flowers so that they are fresh and the orders are correct.
You can order birthday flowers for friends and family with the utmost convenience with You Floral…heck, it doesn't even have to be for birthdays, it can be for anniversaries, get well, or weddings too! You can send flowers to Granville Island and have them delivered right to your door. The best part is that you can choose from a wide selection of fresh flowers, dried pampas grass, and more. We have some of the best prices for online flower delivery to Granville Island in Vancouver.
You Floral is a mother-and-daughter-owned business with several years of experience in the floral industry. Our reputation for providing excellent customer service keeps our customers coming back each time they need flowers sent to Granville Island in Vancouver, BC. You can be assured that your order will be delivered safely and securely with no hassle or headaches. Call us today at 604-245-7906 and let us help you send beautiful flowers to your special someone in Granville Island.
About Granville Island
Granville Island is a shopping locality and peninsula in Vancouver, British Columbia, Canada. It connects False Creek to Downtown Vancouver via the Granville Street Bridge's southern approach. The town is named after Granville Leveson-Gower, the 2nd Earl Granville, a British politician, and diplomat. Granville Island is an amusement and dining district, a marina, and a public market. The False Creek Community Centre and performance venues, like the Arts Club Theatre Company and Carousel Theatre, are located there.
Elevation: 0′
Size: 14 ha (35 acres)
Top Attractions On Granville Island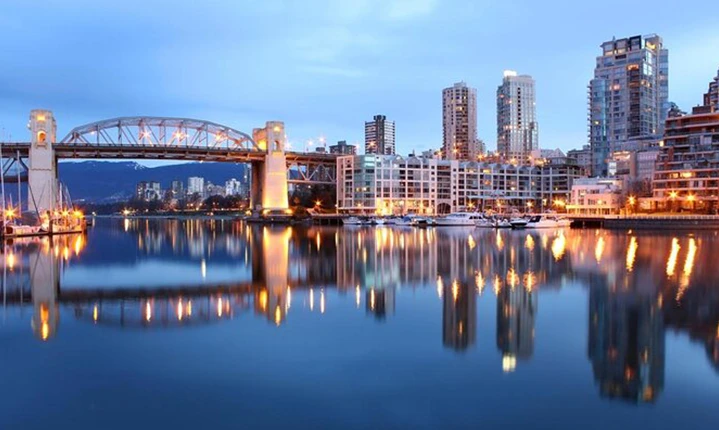 Photo courtesy of Viator
Photo courtesy of Weekend Notes
Granville Island Public Market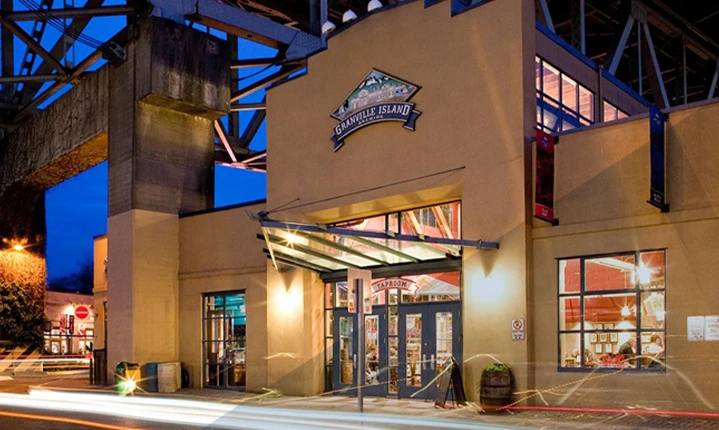 Photo courtesy of Greater Vancouver Board Of Trade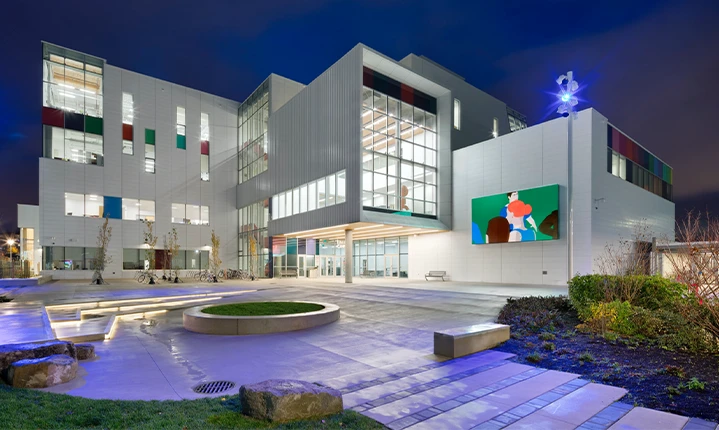 Photo courtesy of AICAD
Emily Carr University of Art + Design
Why Is Granville Island Famous?
There are several spots on Granville Island that feature excellent cuisine. Some of its most popular eateries include Backstage Lounge, Cats Social House, Dockside Restaurant, and Edible Canada at the Market. You will have plenty of choices for dining and grabbing drinks, snacks, or coffee. Aside from being a food hub, Granville Island has a lot of night life and is awesome to tour if you're a tourist. is also an ideal place to receive flowers in. You Floral's beautiful blooms add to the vibrant atmosphere in the peninsula. If you want to send flowers to a loved one in Granville Island, visit You Floral's website today.
Is Granville Island Touristy?
Granville Island is one of Canada's most popular tourist destinations. It is located in Vancouver's downtown core, surrounded by False Creek. While its Public Market attracts the most tourists, Granville's story is more complex than that.
How Do You Get To Granville Island?
An Aquabus or False Creek Ferry is a great way to get across False Creek from downtown Vancouver to Granville Island. These ferries operate continuously from 7 a.m. to 10:30 p.m. in the summer (8:30 p.m. in the winter). Many consider these to be cheap and fun modes of transportation.
Granville Island Flower Delivery Area
Decorate Your Holiday Tablescape With You Floral Everlasting Florals And Dried Eucalyptus
Photo courtesy of You Floral
Create a beautiful holiday centerpiece that's perfect for decorating your tablescape. Made with dried eucalyptus and little bundles of dried flowers, it's sure to add a touch of holiday cheer to any table. Whether you're hosting friends and family for dinner or just setting a beautiful table for yourself, these dried florals and eucalyptus leaves are sure to make your holiday season brighter.
Need A Lovely And Simple Holiday Wreath To Hang To Your Door? Order Your Wreath Kit From You Floral
Photo courtesy of You Floral
Want something different this season? Try our wreath kits from You Floral. You can choose dried or fresh products to include in yours. These kits come with a professional pre-recorded video, so you know what to do step by step. Or, if you prefer to forage the materials on your own, you can also do that. You can purchase the "recipe" and video tutorial by sending us a message, and you can begin crafting when you have prepped your foraged materials.
Go For An Environmentally-friendly Gift-giving This Christmas
Photo courtesy of You Floral
Benefits Of DIY'ing Your Wedding With You Floral
With so much to do and not enough time, it's easy to see why many brides look to outside help for their big day.
However, there is something exceptional about seeing your wedding come together and knowing you had a hand in making that happen. If you've got great friends and family willing to lend a hand, making your floral arrangements can be one of the easiest DIY projects.
There are so many benefits to DIYing your floral arrangements for your wedding. You're going to have these photos forever, and when you look back on them with nostalgia, you'll remember exactly what went into making them.
Here are some of the greatest benefits of doing it yourself when it comes to your wedding flowers:
You get bragging rights. There's nothing more satisfying than seeing it all come together before your eyes.
Making arrangements is a great bonding activity. Planning a wedding can be incredibly stressful, so taking the time to create bouquets and boutineers with your squad while surrounded by gorgeous blooms can be a fun and relaxing activity.
You save up on costs. There's no doubt that DIY'ing your arrangements and centerpieces for your wedding will be much cheaper.
If this is something you're interested in, contact us at You Floral today and let's talk about how we can help you.