Photo courtesy of Marinas.com
Located approximately 100 km west of Vancouver, New Westminster boasts a population of roughly 71,000 people. Sending flowers to New Westminster has never been easier with our online flower store. You can browse through dozens of flowers and buy the flowers you need to create any arrangement you desire.
We also offer a fantastic selection of flowers for wholesale, such as roses, lilies, hydrangeas, and more. You won't need to come in person, and we have experienced online florists that can offer advice and suggestions.
You can always send flowers to New Westminster, BC, no matter what city you live in in Canada or even out of the country if you are traveling. Depending on the time you send your flowers, you can choose from various flexible delivery options.
There's no doubt that You Floral is an affordable way to send your loved one flowers, and we are confident they will be impressed with your gift.
New Westminster Flower Delivery Area:
You Floral: A Modern-Day Online Florist In New Westminster
Even though it's a digital world, nothing beats the excitement of receiving real bouquets. Whether you're celebrating a wedding, birthday, or special anniversary or just want to brighten someone's day, there is no greater feeling than receiving flowers from a loved one or even sending them to someone who means a lot to you.
You Floral offers dozens of flower choices, from roses to gerberas, carnations, snapdragons, and sunflowers. If you need to have your flowers delivered quickly, we offer expedited delivery to British Columbia and surrounding areas.
Online flower delivery services have become an excellent solution for busy people. You don't have to drive yourself crazy searching for a local florist and drive to their location.
We have worked hard and earned the trust and loyalty of our customer base. If you're looking for an online florist that offers fresh flowers, expedited delivery, and secure payment methods, then You Floral is for you.
Want more design inspiration from our satisfied clients? Follow us on our Instagram page here.
Looking For Decor For Your Home?  Dried Palm Spears Are Perfect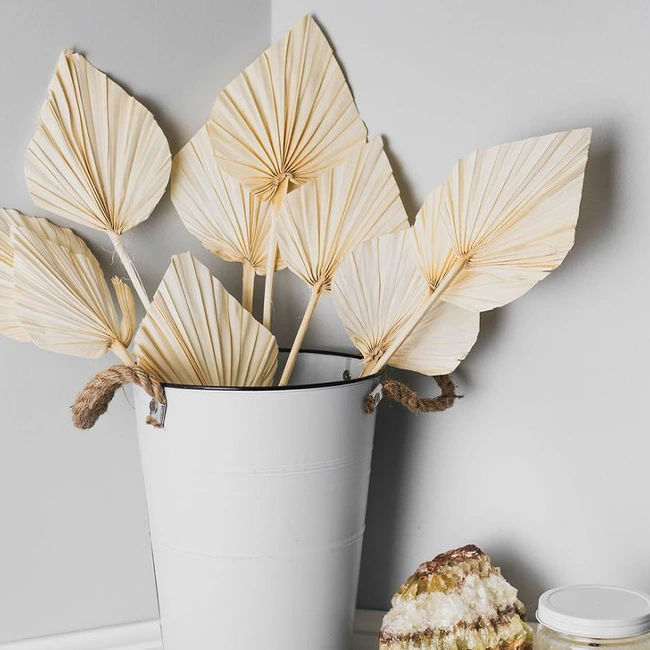 Photo courtesy of You Floral
If you've just moved to New Westminster, or maybe you've lived here for a while and are looking to redecorate… dried palm spears are a great way to add a fun and tropical  flair to your space. They come in the colors pink, natural, and white. Just like our dried pampas grass, these can be used alone or together with fresh or dried flowers. Palm spears add a touch of elegance and sophistication to any room and are sure to make a statement.
About New Westminster
New Westminster, British Columbia, is a city that was founded in 1858 and is located at the confluence of the Fraser River and the Strait of Georgia. It is one of the major cities in Western Canada and an essential part of BC's economy and transportation network.
New Westminster, in the Lower Mainland region of British Columbia, is a city and member of the Metro Vancouver Regional District. New Westminster, also known as New West, was founded in 1858 by Major-General Richard Moody as the capital of the British Columbia colony. Vancouver superseded it in population during the early 1900s. It is situated on the banks of the Fraser River as it turns southwest toward its estuary, on the Burrard Peninsula's southwest side, and roughly in the center of Greater Vancouver.
Elevation: 60 m (200 ft)
Size: 15.62 km2 (6.03 sq mi)
Top Attractions In New Westminster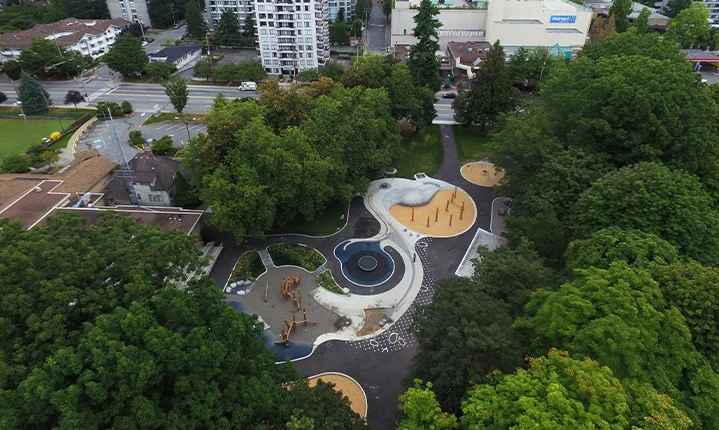 Photo courtesy of Space2Place
Photo courtesy of 604 NOW
Photo courtesy of Canada247
Is New Westminster, BC, A Good Place To Live In?
These days, New Westminster is one of the most significant areas within the Vancouver metropolis. It's a wonderful location to live, with loads of things to see, outstanding vistas, and plenty of dining establishments.
What Is New Westminster Famous For?
New Westminster is renowned for its heritage buildings, waterfront area, and Queens Park, as well as being the former capital of British Columbia. It sits on the north bank of the Fraser River, opposite Burnaby and Coquitlam.
Why Is New Westminster Called The Royal City?
In 1859, Governor James Douglas founded New Westminster as the capital of British Columbia. New Westminster's nickname, "The Royal City," refers to Queen Victoria's recognition of the city. New Westminster is the country's oldest western city. The Royal Engineers surveyed the town, so New Westminster's nickname is "The Royal City."