Photo courtesy of Pinterest
If you want to order flowers and send them to a friend or loved one in Chilliwack, BC, you've come to the right place. We offer a large selection of flowers for expedited delivery in Chilliwack. Even if you don't live in Chilliwack, you can also send flowers to a loved one using our online flower delivery service. There are a limited amount of local florists in Chilliwack, and we have a great reputation and can accommodate your needs at an affordable price.
You Floral specializes in DIY wedding flowers. Let us help you with your wedding flowers in Chilliwack, BC. We have the best selection of wedding flowers and bridal bouquets to choose from. Our online florists would be happy to help you plan your wedding flowers and help with a wide range of customizable options for your wedding. We can help you with bouquets, centerpieces, and ceremony and reception flowers. Our online florist shop has pre-made packages that will match the vibe you're looking for. Some of our most popular package themes include Eucalyptus & Lace, Perwinkle & Peridot, and Lilac & Lavender. You can visit our wedding package section to browse and start planning your picture-perfect wedding today.
If you have any questions or need guidance, please feel free to call us at 604-245-7906, and a member of our friendly staff will be happy to assist you.
About Chilliwack
Chilliwack is a city in British Columbia, Canada. The city is situated 102 kilometers (63 mi) east of Vancouver and accessible via the Trans Canada Highway. Chilliwack has several recreational areas, such as Cultus and Chilliwack Lakes Provincial Parks. Some outdoor sports include hiking, rock climbing, mountain biking, horseback riding, whitewater kayaking, camping, fishing, golfing, and paragliding.
Elevation: 10 m (30 ft)
Size: 261.34 km2
Top Attractions In Chilliwack
Photo courtesy of Mike Heller Photography
Photo courtesy of Chilliwack Cultural Centre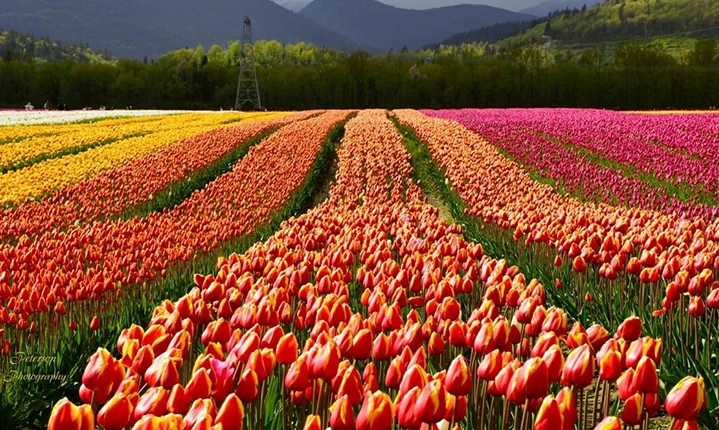 Photo courtesy of 604 NOW
Photo courtesy of TripAdvisor
Oliver's Tearoom in Dickens Sweets & British Museum
What Is Chilliwack Known For?
Chilliwack is the Fraser Valley's second-largest city after Abbotsford and the home of the province's second-largest independent bookstore – The Book Man. The Fraser Valley Regional District is headquartered in Chilliwack, which is the Fraser Valley's second-largest city.
Moreover, Chilliwack is also known for its Tulip Festival, the largest and most famous flower festival in Vancouver. This love for flowers is evident in the customers You Floral serves in the city. You Floral has been offering online flower delivery services in Chilliwack for a couple of years and has always appreciated their business.
Is Chilliwack The Warmest Place In Canada?
The data reveals that Chilliwack has the highest average year-round temperature, coming in at 10.51 °C, followed by Vancouver (10.08 °C) and Abbotsford (10.01 °C) in second and third place, respectively.
What Are Winters Like In Chilliwack?
The peaks surrounding Chilliwack are beautifully blanketed in crisp snow during the winter season, while the valley floor remains verdant with green farmer's fields and wooded hillsides.
Chilliwack Flower Delivery Area:
Level Up From Your Grocery Store Flowers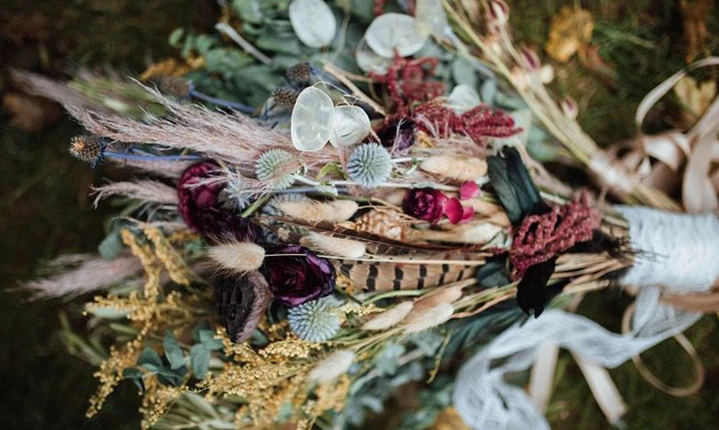 Photo courtesy of You Floral
At You Floral, we do our best to source flowers that go beyond the ones you see at the supermarket. Not that supermarket flowers aren't beautiful. We're of the opinion that all flowers are exquisite, but some take it up a notch. From blushing bride proteas to craspedia, freesias, and hydrangeas, You Floral is where you turn to when you want to give your loved one something more unique than what you commonly see in flower shops.
Create A Unique Everlasting Bouquet With Bleached Ruscus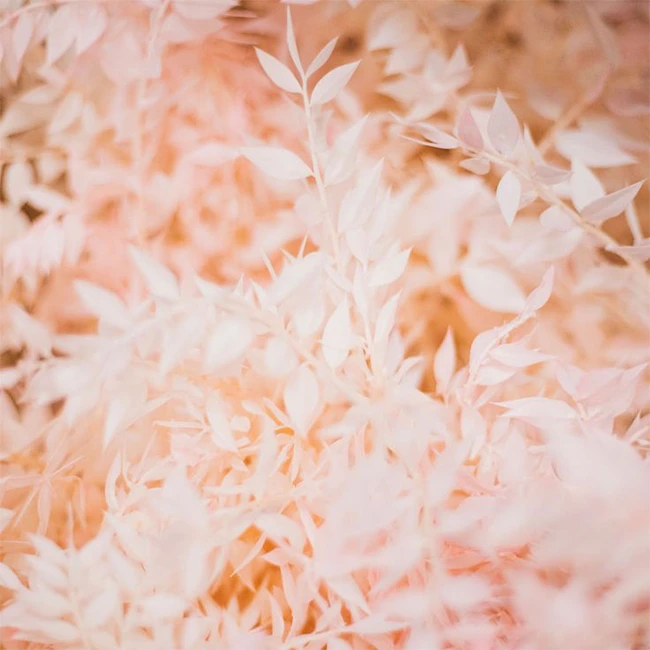 Photo courtesy of You Floral
Looking for a beautiful, everlasting floral that will add a touch of elegance to your home or special event? You may want to try You Floral's bleached ruscus! This stunning greenery has been preserved, making it the perfect addition to any floral arrangement, bouquet, or vase styled on its own. Depending on how each stem absorbs the bleach, the shades can vary from creamy white to ivory white. Whether you're looking for a crisp, modern look or something more traditional, our You Floral's bleached ruscus is sure to make an impact.
Planning An Autumnal Wedding? Try Our Taupe and Terracotta Bridal Package.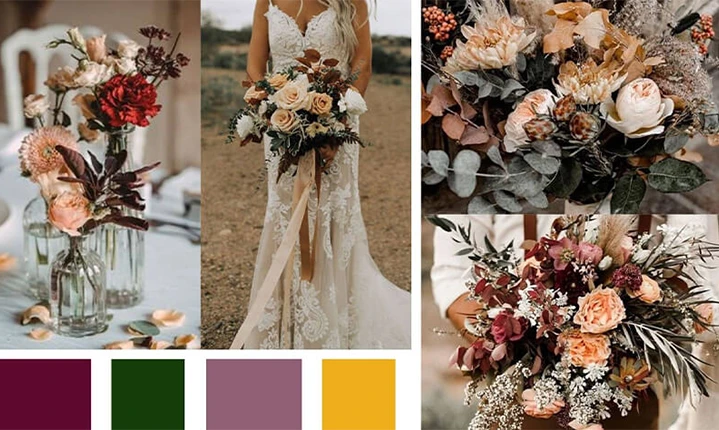 Photo courtesy of You Floral
You Floral Taupe and Terracotta Bridal Package is an elegant and stylish way to make your wedding day special. The combination of white spray roses, terracotta carnations, peach hypericums, ranunculus, and Italian ruscus that make up taupe and terracotta tones in a lovely bouquet is a perfect way to add a touch of luxury to your special day. If you're planning a rustic or trendy wedding this fall, You Floral's Taupe and Terracotta Bridal Package is an elegant and stylish choice.
The Main Benefits Of Ordering From You Floral In Chilliwack, BC
You Floral is your florist offering online flowering delivery services in Chilliwack, British Columbia.
There are several benefits to ordering from You Floral. These include:
Streamlined ordering process
Availability of flowers throughout the year
Expedited delivery options
Design consultation services on offer
Support of a local business
If you're looking for an online florist in Chilliwack, give You Floral a call today at 604-245-7906.