Edmonton Rustic Wedding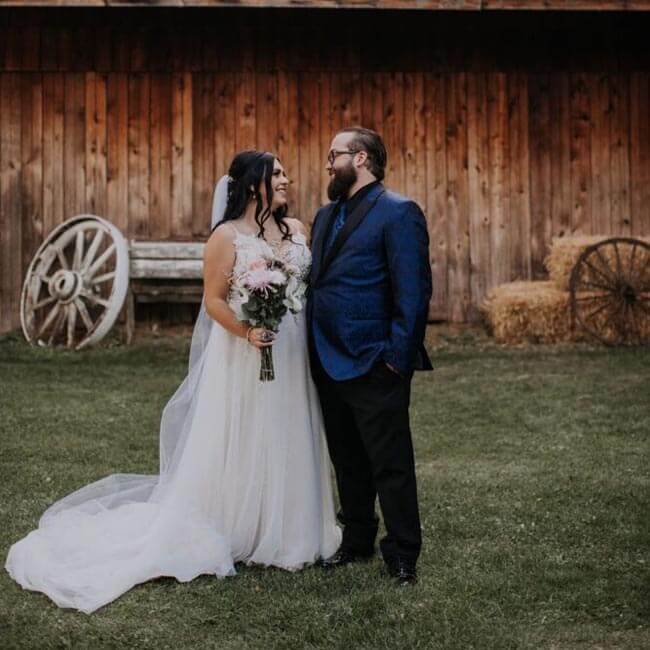 The Couple:
Christine & Justin
The Location:
Ceremony was the Red Tin Barn  in  Edmonton, Alberta, and reception was at the Polish Hall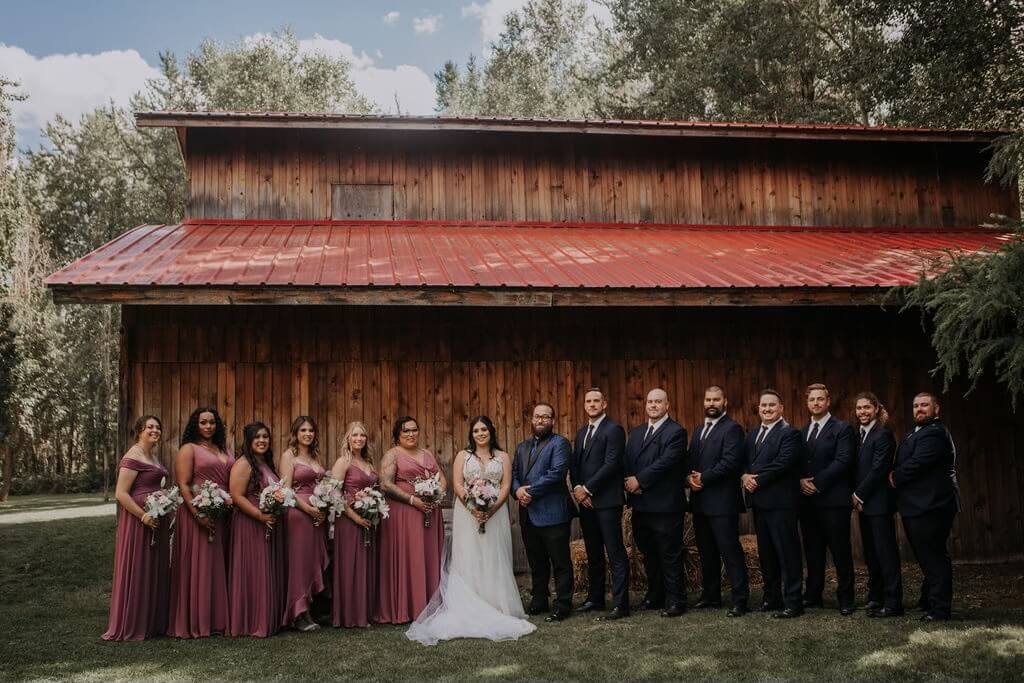 I connected with Christine after their wedding to get some insight into their special day and ask her a few questions that were burning in my mind! I hope her insight helps you as well as you plan your DIY wedding.
Let me know if you have questions you'd like me to ask future DIY wedding couples as well!
xoxo
Sarah
Q: What tips would you give to someone who wants to DIY their wedding flowers?
A: My tip for using DIY flowers for your wedding is to get someone to help you haha! I roped my sister into helping me and thank goodness I did! I was really unsure if it looked good so I helped to have another set of eyes and hands to help put the centrepieces together 
Q: Why did you choose to DIY your wedding flowers?
A:  I went with DIY flowers to help save on cost because the quotes I was getting locally was very expensive and we just didn't have room in the budget for it. Plus I'd rather support a small business over a chain store anyways!
 Q: Did you DIY anything else at your wedding ?
A: The only other thing I DIY was making the seating arrangements, which was pretty easy thanks to templates on Etsy and printing at Staples  
Q: What was the "theme" of your wedding?
A: The theme of our wedding was rustic, with getting married outside a the Red Tin Barn, but with greenery accents throughout, like on our invites, our signs, our centrepieces, etc. 
Q: What was your favorite part about your wedding
A: My favourite part would have to be between having my brother in law walk down the isle as our "flower bro" haha! He did such a good job! 😂 and our cake topper! 
Their Recipe:
Eucalyptus & Lace Package
Flowers

Mondial Roses – 1 bunch
White Lisianthus – 1 bunch
White Spray Roses – 2 Bunches
White Waxflower – 1 bunch

Greenery

Baby Blue Eucalyptus – 2 Bunches
Seeded Eucalyptus – 2 Bunches
Silver Dollar Eucalyptus – 3 Bunches
Parvifolia Eucalyptus – 1 bunch

Their Review:
Christine left the following lovely review on our google page:
"You Floral is also a Canadian company that delivers bulk flowers to your house and then you put them together however you want. I went with them because Sarah has wedding packages done up already and I just wanted a simple flower arrangement to go with our centre pieces. We ended up going with her eucalyptus and lace package and I think it came together really nice. If you're looking for bulk flowers, definitely check out You Floral."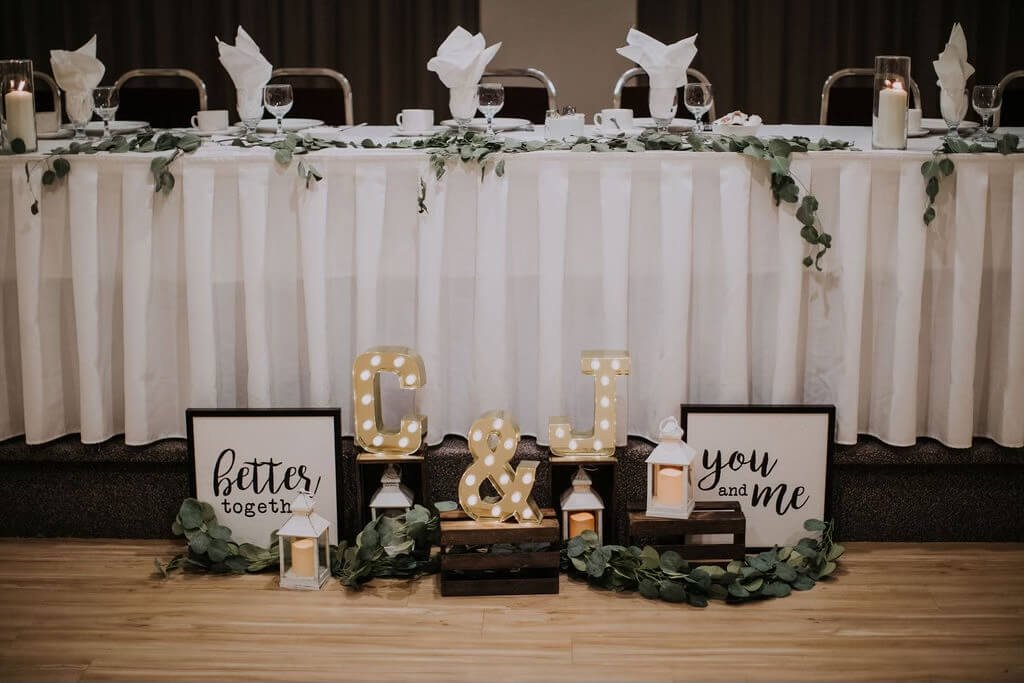 Vendor Love: