The Couple – Anna + Dimitri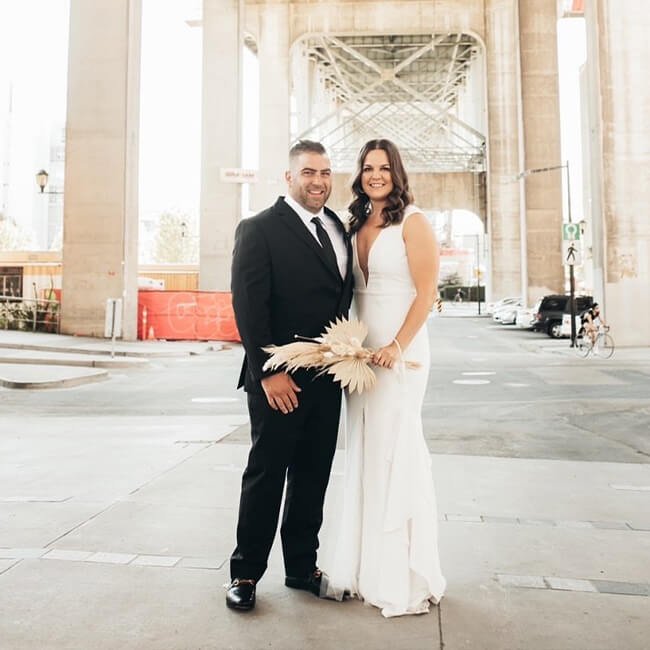 There's nothing that can quite compare to Vancouver in summer. The mountain views, the ocean breeze – the whole thing is quite magical. Add in a gorgeous venue, stunning florals, and a beaming couple, and the whole thing is swoon-worthy. The day was captured beautifully by Andrew Bidylo. Happy reading!
The small and intimate wedding had so many touches that made it stand out. The vibrant gold of the bridesmaid dresses mixed with the soft muted tones of the dried florals really meshed well. The best thing about dried florals is their everlasting nature – such a great memento of a gorgeous day.
The reception was a Simpatico Restaurant, this gorgeous space needed hardly any decor. Anna and Dimitri chose tastefully, really looking to accent the natural beauty of the venue. Dried florals and brass candlesticks were intermingled within pale pink cheesecloth, giving a light and ethereal vibe to the tables.
I am so honoured to have worked with Anna + Dimitri on their dried florals, I wish the two of them the best to come!
Vendor Love