Jennifer and Kelvin had a super unique wedding in Victoria BC, I "sat down" with Jennifer to pick her brain on her special day, their day was so cool, you're going to love the photos/learning all about it… keep scrolling
xoxo
Sarah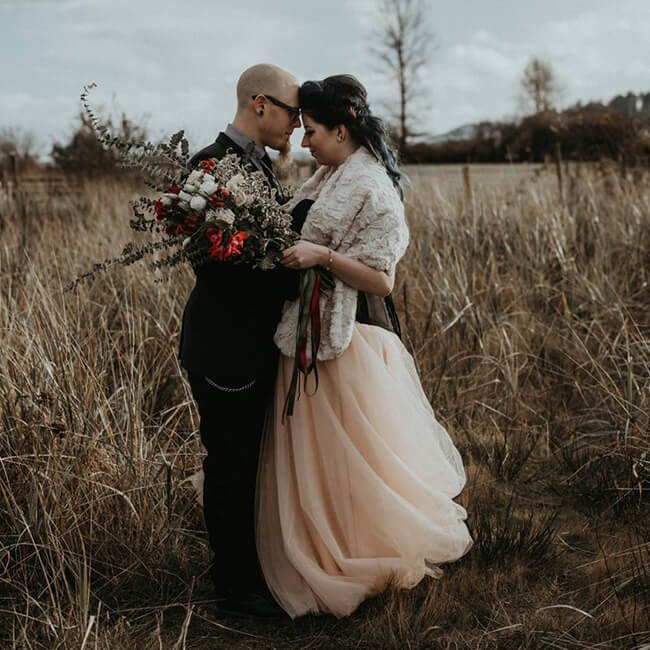 Sarah: What was your vibe? Jennifer: Viking-Wicca with an elegant flare. We really allowed for natural elements like the characteristics of the rustic charm of the house we were getting married in, but also adding a lot of personal touches. We got married on Friday the 13th, which really encompasses who we are as horror fans and general "freaks".
Sarah: Where was your ceremony? Jennifer: It was located at a private residence in Northen Sannich on a beautiful property. If it was warm out, we'd certainly like to make better use of the large property greenery. We did some ceremony photos at Island View Beach, filled with smoke bombs!
Sarah: Favourite part of the day? Jennifer: The first thing in the morning just making our coffees, sitting in the large dining room looking outside and just taking in the cool morning…relaxing.
Sarah: What colours did you choose? Jennifer: We chose to focus on a tone opposed to designate colours. We were looking to integrate texture with things like natural linens and lace, with a balance of things like copper (which stems from Kelvin having been a plumber for many years). We kept things neutral, but added burgundy and greens as our balanced colours. We loved the earthy palate! A romantic element was added with the blush pink in my dress, and in our flowers.
Sarah: What inspired your wedding decor? Jennifer: Getting started is always the hardest part! But after seeing some Halloween styled shoots, that helped firm things up a little. We had a hand-fastening ceremony, and ultimately that helped determine our "theme" because of what we used in the rope.
Sarah: Why did you choose You Floral? Jennifer: I really loved that You Floral had such a nice selection of natural and easy-going flowers available. I do not have a green thumb at all, but it was not difficult to find an assortment of flowers that I thought would suit nicely. I wanted lots of greenery, I LOVE eucalyptus so you know that's gotta be in there, and the touches of soft pinks and white flowers gave it that romantic element. I loved the dark red berries incorporated that added that texture I love. SO happy with how it turned out. Sarah's tutorials on making boutonnieres was extremely helpful and I had a lot of fun playing with the flowers to create all my small arrangements scattered across the house (in crystal skull vodka bottles LOL).
Their Floral Recipe:
Eucalyptus (baby blue) x 2 bunches
Silver queen pitt x 1 bunch
Lisianthus (white) x 1 bunch
Hypericum (red) x 1 bunch
Spray roses (light pink) x 1 bunch
Alstromeria (red) x 1 bunch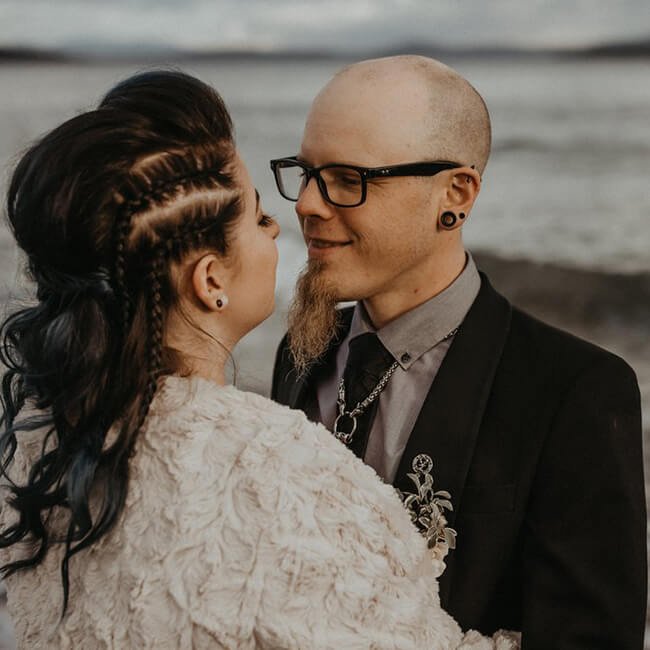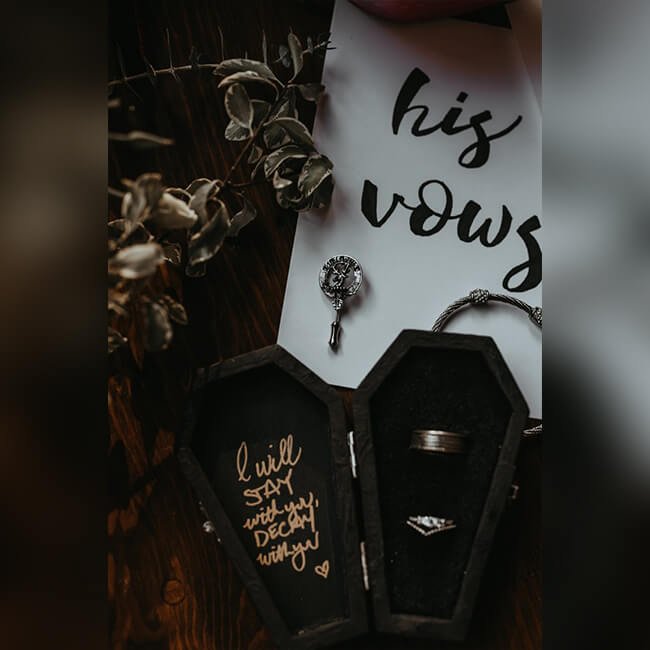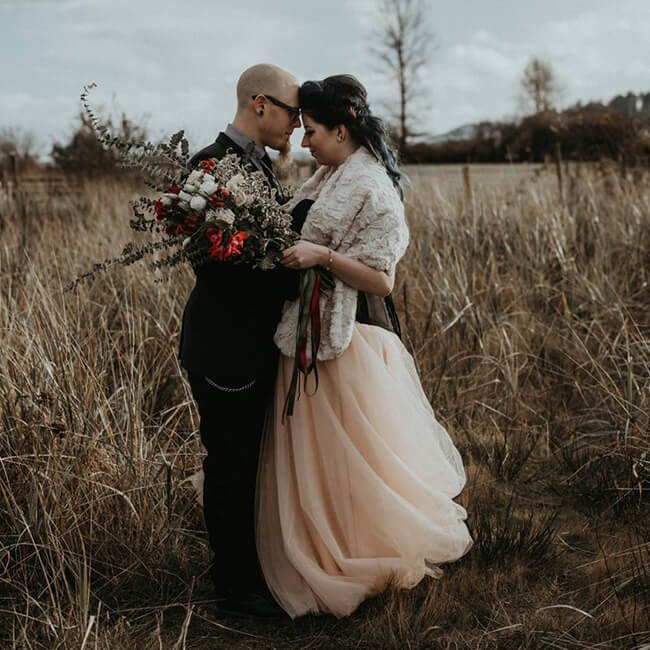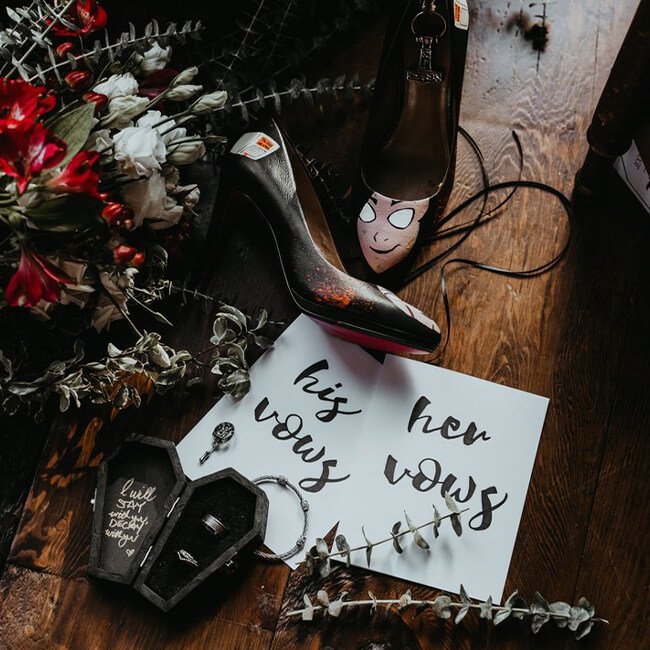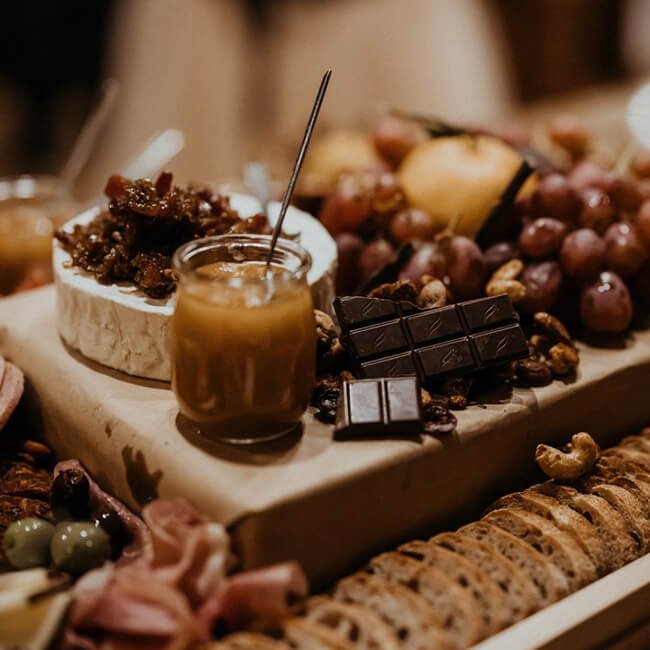 Vendor Love:
Charcuterie: The Board Girl @theboard_girl
Photography: @secretwatersphoto
Florals: You Floral @_youfloral
Officiant: Andria Lee Winters @andrileewinters
Cake: Beth Hutton Creations @bethhuttoncreations
Hair Styling: Lillian Herner @everystrandmatters