The Couple: Susanne and Jeff
The Location: Canmore Alberta
The Date: September 2020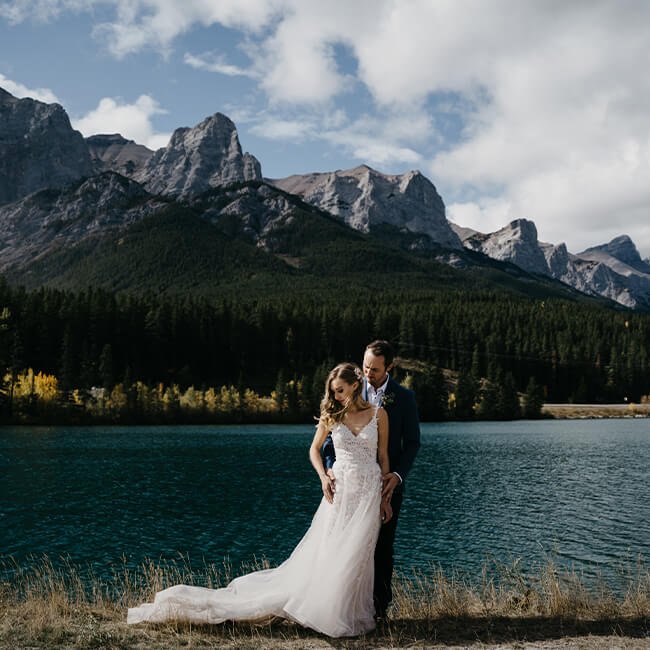 Susanne and Jeff are avid hikers and backpackers, so it was only suiting that their outdoor wedding was held in the rockies, in beautiful Canmore Alberta (just outside Calgary. Their wedding was so unique and so "them" and it incorporated eucalyptus all over – my fav kind of decor… smells amazing, and easy to do!
I chatted with Susanne and Jeff after the big day to find out how it all went, and I'm so happy they shared their gorgeous photos with me (and now all of you!)
Their wedding was supposed to include 150 guests but with covid restrictions they were only allowed to have 100 people for the ceremony and 44 people for the reception. It was a lot of last minute planning as they didn't know what the restrictions would be as they changed biweekly. But thankfully it all worked out and their wedding was on September 26 2020.
I was curious about their wedding theme, when I asked about it… I learned that they hike all the time and have summitted 32 mountains (#majorgoals) including Mount Temple (which is the highest peak you can hike without any climbing gear in Alberta). They don't just hike…. they also camp (they're purists, tents – not trailers!) and they spend their vacations adventuring as well (in 2019 they did an epic 2 week roadtrip to explore all of Oregon, tenting the entire time).
I know you're super curious where these beautiful photos were taken…. they're from Rundle Forebay and Camp Chief Hector YMCA Camp… I def want to check those places out after seeing these photos.
Instead of their original honeymoon plan to New Zealand and Fiji they pivoted and instead went to Uculet and Tofino and learned to surf (SOOOOO cool!)
Now that you know this backstory… the whole wedding decor is right on theme! Thanks so much for reading along about this epic wilderness wedding, and thanks Susanne and Jeff for sharing all about it!
xoxo
Sarah
Their floral recipe:
Eucalyptus (feather) x 7 bunches
Eucalyptus (silver dollar) x 7 bunches)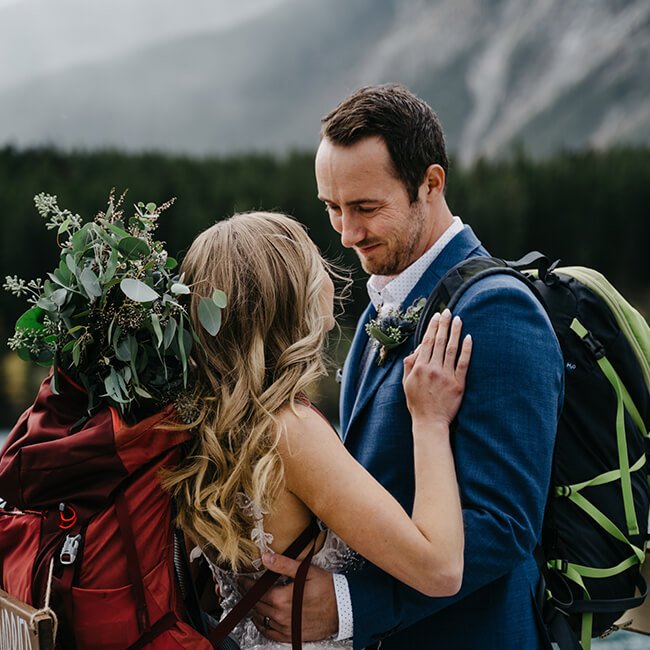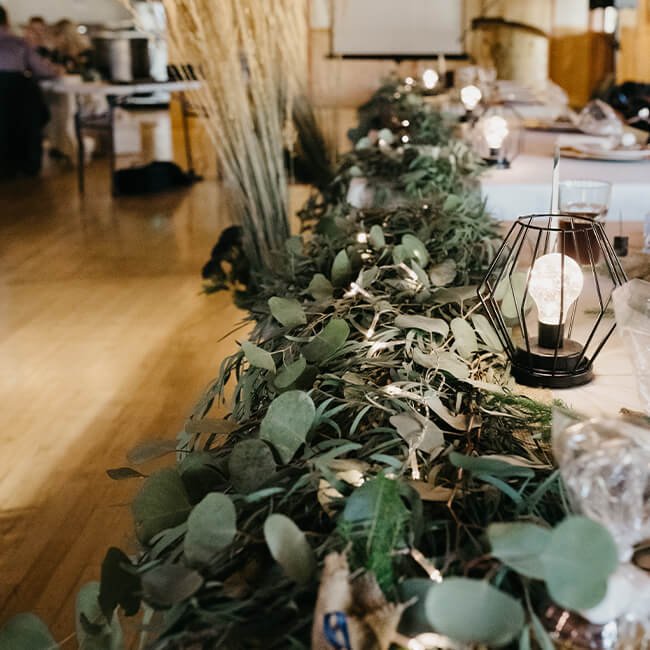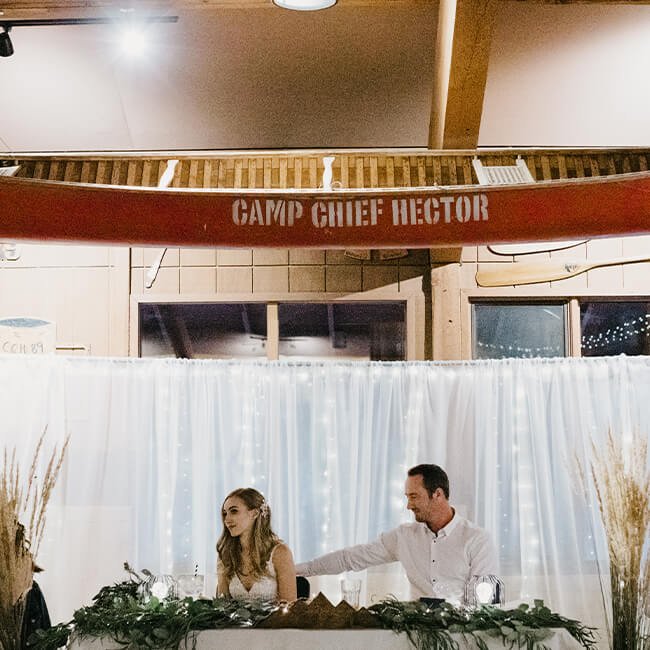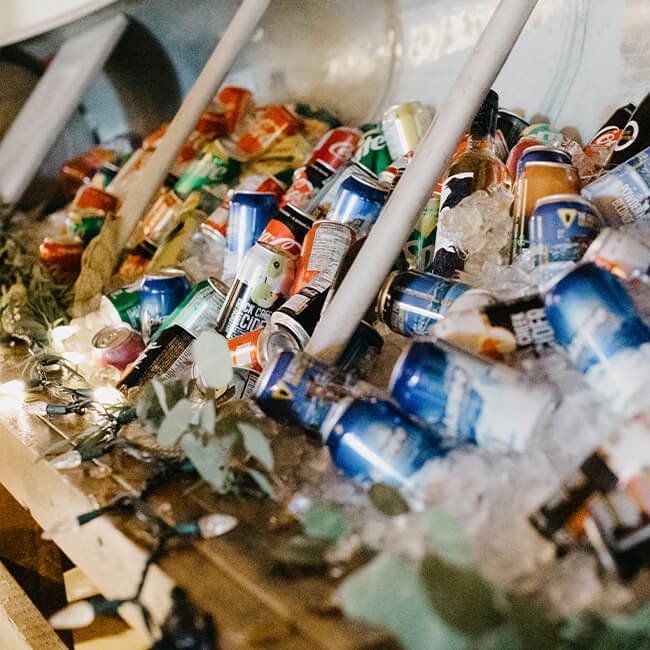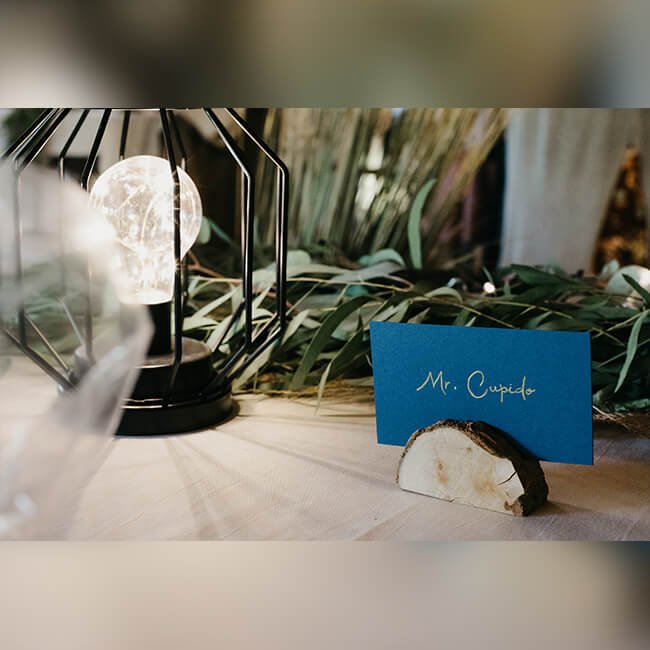 Vendor Love:
Flowers @_youfloral
Photographer: Jenna Grey @im.jennagreyMakeup: Jenni @jennimakeupartist
Hair: Miranda Thomas @mslay_studio and @mslay.weddings
Dress: The Bridal Centre in Calgary and its a the style Morilee by Madeline Gardner