The Couple: Tina & Adam
The Date: October 2020
The Location: Calgary AB
Wedding Details:
Tina & Adam were planning a Halifax wedding, but due to covid, they decided to have a small ceremony in Calgary this year and have the reception in 2021. Tina was a DIY champion, doing pretty much everything herself (flowers, food, decor, dress, makeup, and hair). The only thing she didn't do was the cake, cookies and donuts (take a peek below, these are mouth-watering). If you're looking for inspo on doing a small gathering, keep scrolling – their house was the gathering place, and it's just so cute – houseplants definitely make the best decor!
Their Recipe:
Plumosa Fern x 1 bunch
Scabiosa – White x 1 bunch
Freesia – White x 2 bunches
Lisianthus – White x 1 bunch
Eryngium x 2 bunches
Ranunculus – Peach x 1 bunch
Anemone – White x 1 bunch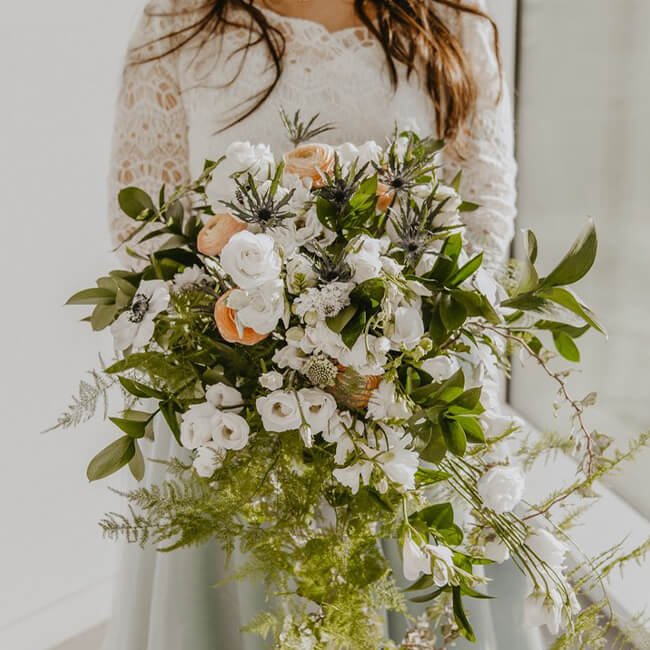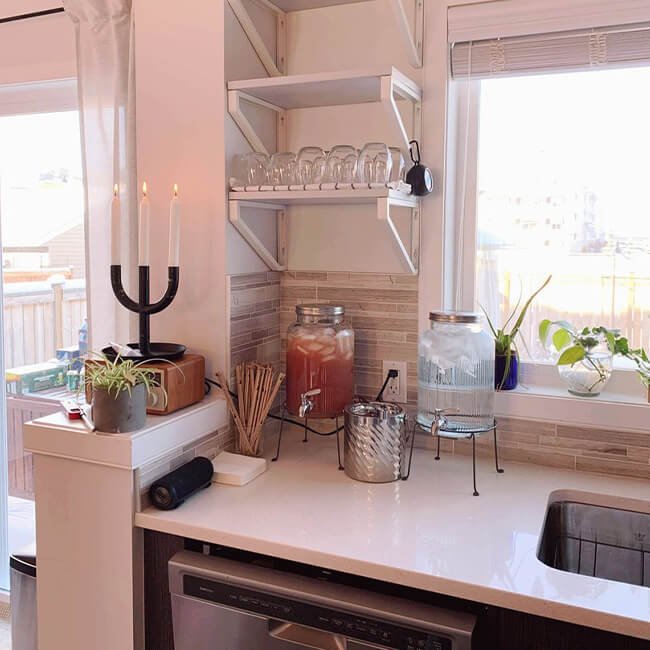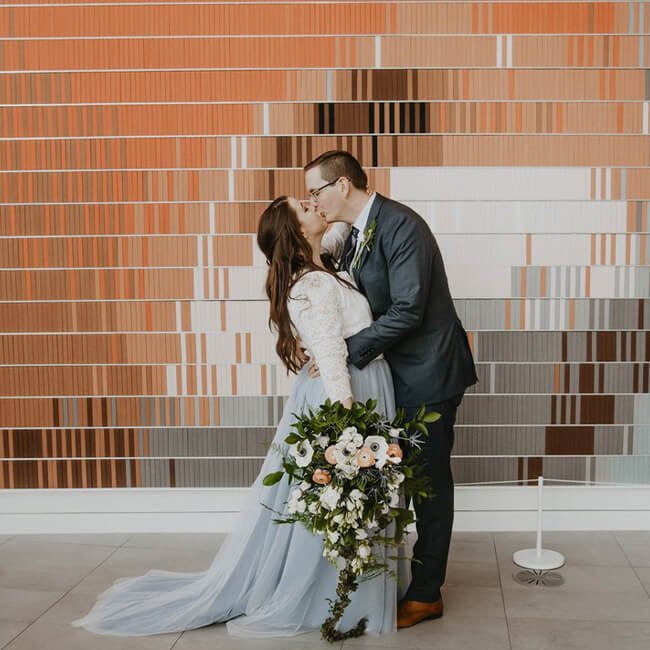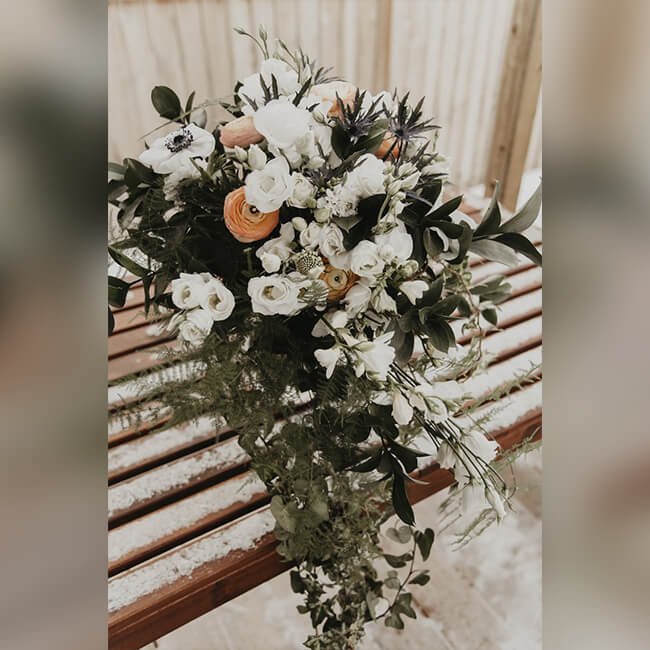 Vendor Love:
Photographer: @kelseyveraphoto
Florals: You Floral