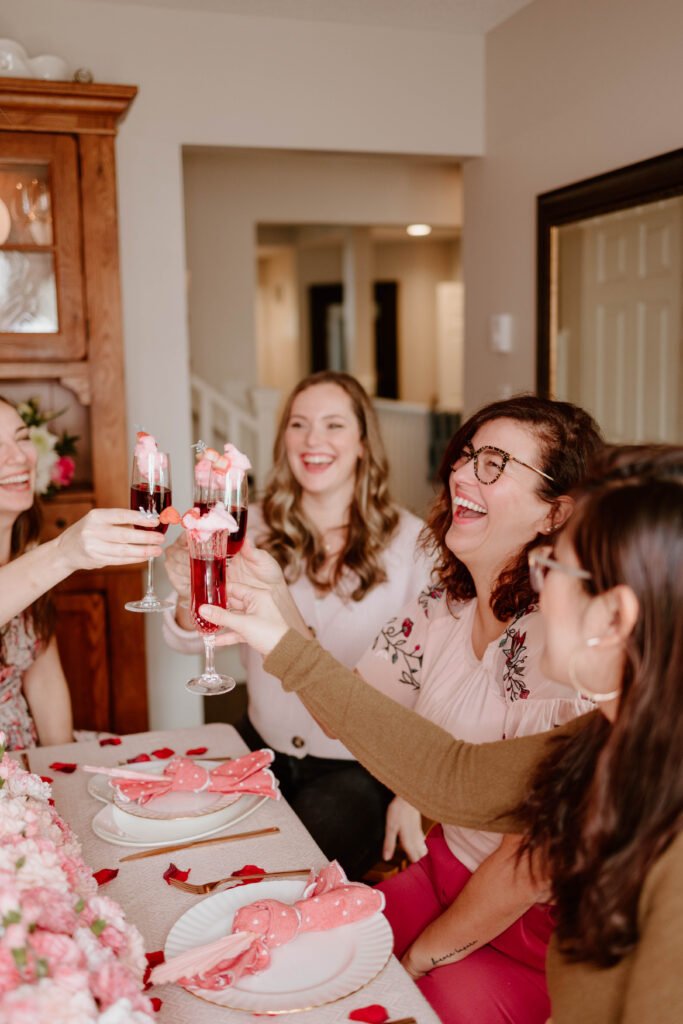 How To: Make Fun Valentines Day Cocktails
I love Valentine's Day. A holiday that revolves around everything sweet, from sweet sentiments to sweet treats. I'm always a sucker for a sweet treat, and sweet drinks are no exception! These "Shot by Cupid" Valentines Bubblies bring everything we want in a themed drink. Not only are they incredibly cute but they're super tasty, too!
To create these fun and festive drinks, you only need a few ingredients/supplies. You'll need your bubbly, of course (we used Sea Cider "Bramble Bubbly", sourced locally from Sea Cider Farm & Cider House), pink cotton candy, & strawberries. You'll also need cocktail picks (cute ones can usually be found in the seasonal aisle at the dollar store), small heart cookie cutters (can also just use a knife for this part), and, of course, champagne glasses!
First, you need to cut your strawberries. Cut them in half and then use your cookie cutter or knife to cut out a heart shape. Each strawberry should create two hearts. Slide two strawberry hearts onto each cocktail pick to the end, then take a small handful of cotton candy and slide it onto the end of your pick. Make sure there's space between your strawberries and your cotton candy as the moisture from the strawberries will melt your cotton candy.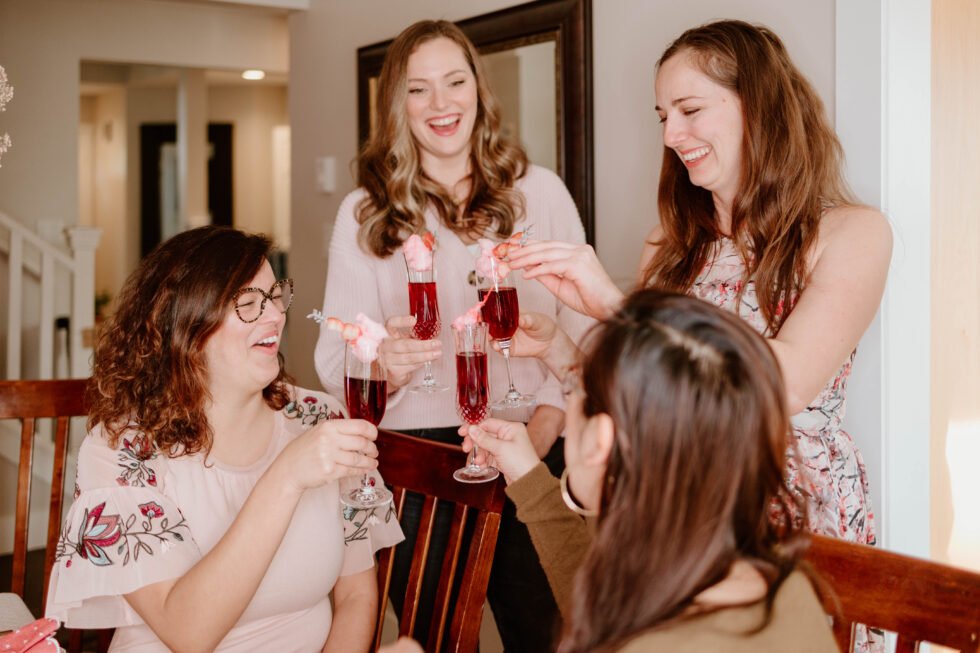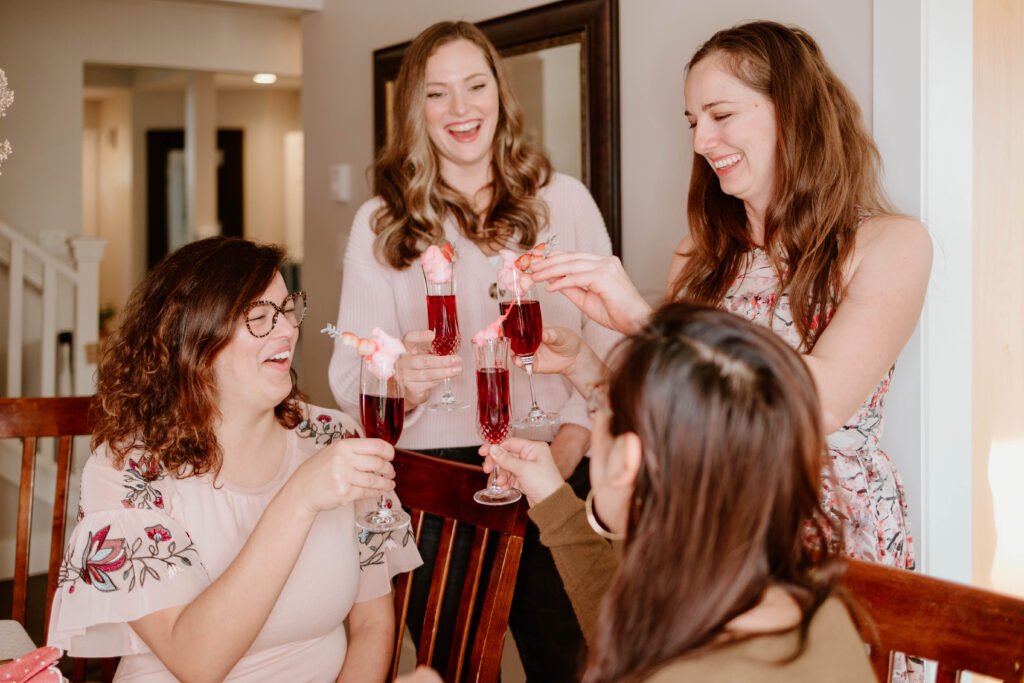 Pour your chilled bubbly into one of your glasses, about 2/3 full. Take one of your prepared picks and place it on an angle so it sits against the top of the champagne glass with the strawberries kind of holding it in place, ensuring the cotton candy is sitting above and not touching the cider in the glass. Now your drink is ready to enjoy!
These drinks can also be made alcohol free – Sea Cider has a few great non-alcoholic varieties available as well!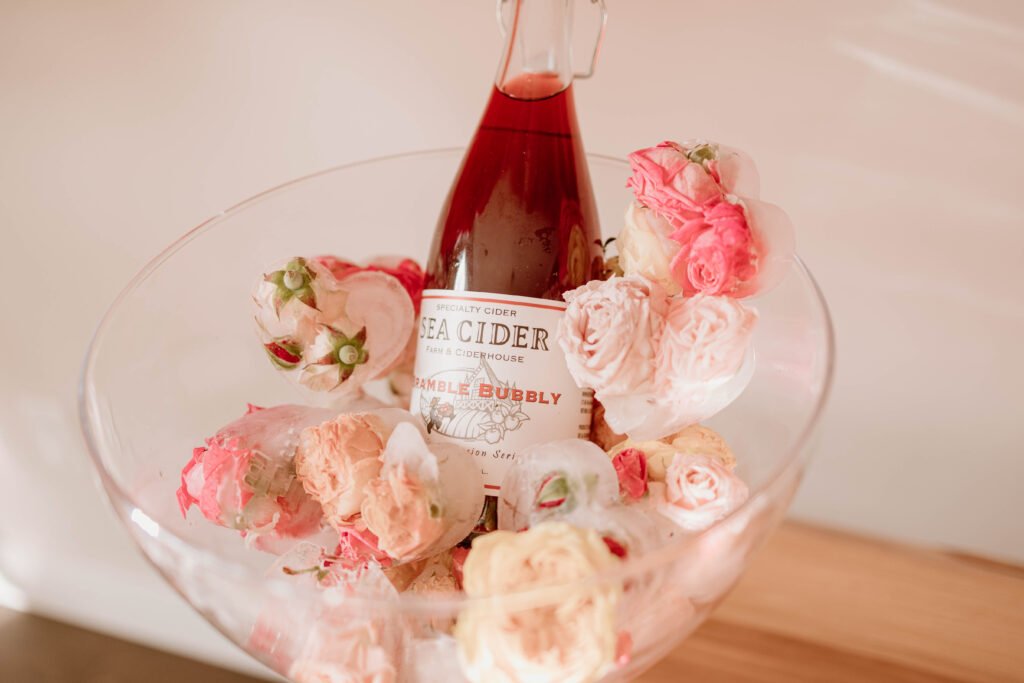 Want to create a bed of flower ice cubes to chill your cider like we did here? Check out our recent blog post here to find out how we did it!