Customer service should be one of the main focuses of an online flower delivery business. Aesthetics can only go so far. If clients don't feel like they received exemplary customer service from their online florist, they could move on to competitors.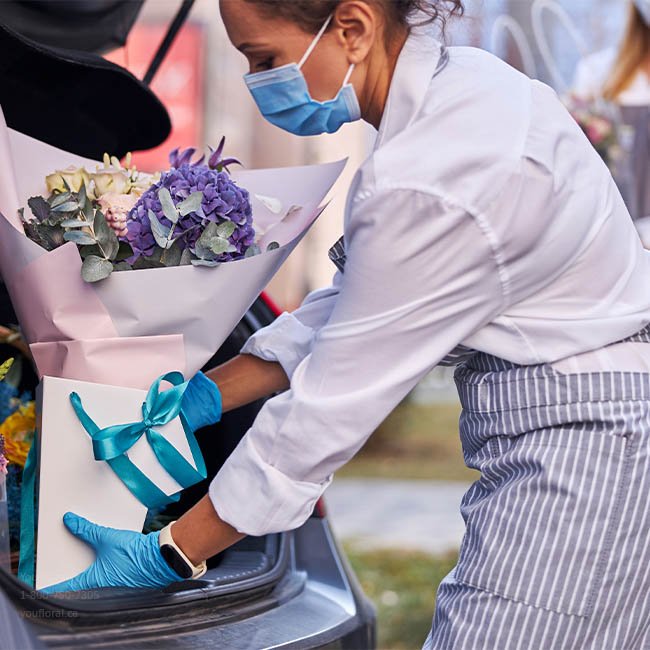 Customer service acts as the face of your company.
I found this helpful article posted by Bloom College that lists the essential customer service and retail skills for florists. In there, they stressed that the online flower delivery business is mainly a service-based industry and as such, dealing with clients and other companies is a daily occurrence.
Despite making an impact via social media presence, advertisements, content, and other external marketing elements, customer service is the one that speaks directly to customers. This could result in a positive or negative impression on clients depending on how the transaction went.
An online florist can bank on the relationships they develop with clients, as this will allow them to create new business opportunities. Customers are also more likely to repeat orders to their online florists if trust is built from a good customer service experience during that first transaction.
This could not hold more true in today's internet-savvy world.
As an online florist in Vancouver, I could post many aesthetically-pleasing bouquets and arrangements on our social media pages. However, those seem hollow without glowing feedback from our actual clients.
The positive feedback that I can only get if I did right by our clients with excellent customer service.
When Your Flowers Arrive Are They Live and Fresh?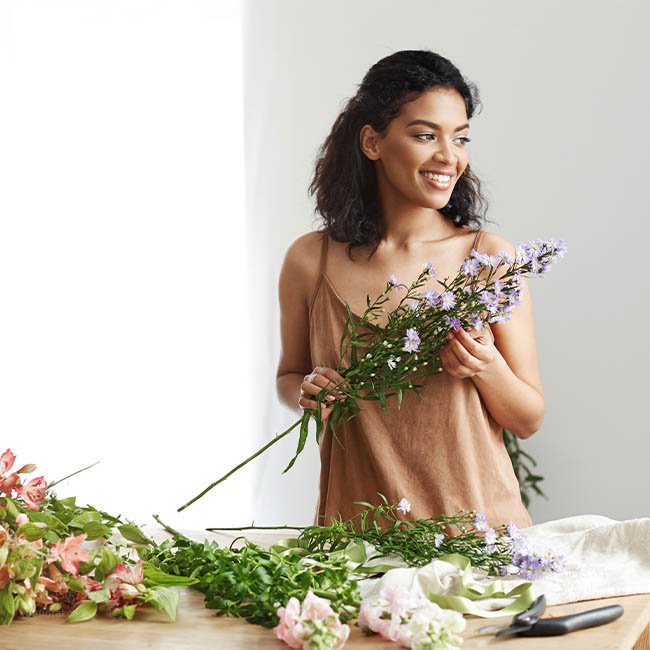 Here at You Floral, we strive to ensure that every online flower delivery order from us arrives at its destinations and recipients in the best condition possible.
One of the most common issues an online florist receives from their clients is about the appearance of the buds when they first arrive. We send fresh and live flowers, but they can look dehydrated and sad when delivered. This is quite normal. People would be, too, if they've been in transit nonstop over a few hours or overnight.
We posted a blog about the proper way to unpack flowers, and our online florist shares expert tips on how to solve the dehydrated flower issue. The solution is as easy as cutting an inch off the stem from the bottom and hydrating your flowers. This is an integral part of the process. Removing extra foliage that touches the waterline is also necessary since that will prevent mold and bacteria from growing.
The hydration process helps restore the life of flowers, primarily hydrangeas. We shared in a post how to save your hydrangeas to keep them blossoming longer.
This next issue pertains to roses. Roses come with guard petals, which are the outer petals of the flower. You Floral keeps those petals in for your online flower delivery, and they can look bruised and browning when they arrive. Those guard petals must be removed to reveal the beautiful rosebud.
Another concern we receive as online florists is with wholesale orders. When buying in bulk, we follow the rule that 5% to 7% of the flowers will have a high chance of browning, getting mushed, or being damaged from unpacking. This is just part of life when dealing with live products and is to be expected but you can always rely on us to do our best to resolve the issue you experience.
Communication When Ordering Flowers Online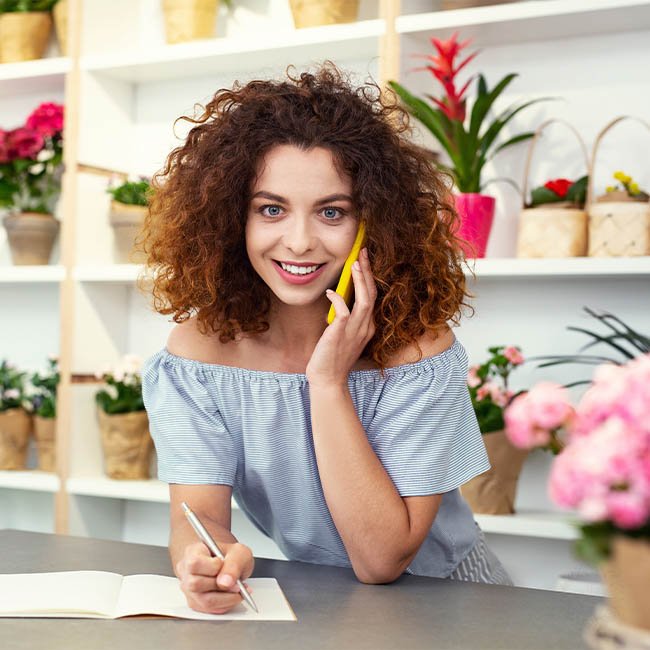 Communication is key in online flower delivery and almost everything else.
After all, online florists are not mind-readers but we come very close and understand the nuances of flower delivery and can make valuable suggestions.
First things first. Your online florist needs to know your details. This includes the recipient's name, delivery address, and contact information.
The next thing you have to let them know is the kind of flowers you're ordering and what they are for.
Some relevant details to tell your online florist:
The personality type of the recipient, including their favorite color
What occasion will the flowers be used for – anniversaries, Mother's Day, birthdays, or some special event
Whether the flowers will be used for centerpieces or as a gift
Description of the event or area if they will be used as decorative items, whether there will be a stage or it will be an open area
Whether there's a theme where the type of flowers and their colors will be relevant
Since this is your florist's area of expertise, they will be able to recommend and give helpful tips.
For example, suppose you're sending flowers to a man (no reason you couldn't). In that case, this needs to be communicated with your online florist so they can recommend a selection of blooms more suitable for a man rather than a very feminine assortment.
Another way where communication is vital when talking to your online florist is when you're ordering flowers intended for a funeral or to be made into a sympathy bouquet. They can help you pick flowers with muted colors that are more appropriate for such use instead of vibrant ones.
We can't fully stress the importance of giving complete information to your florist when you make an online flower delivery order. Only with proper communication can we ensure that your expectations as clients are met.
The Best Reviewed Online Florist In British Columbia Is What We Strive For
According to research done by Statista, there are 211 florists in British Columbia as of December 2021.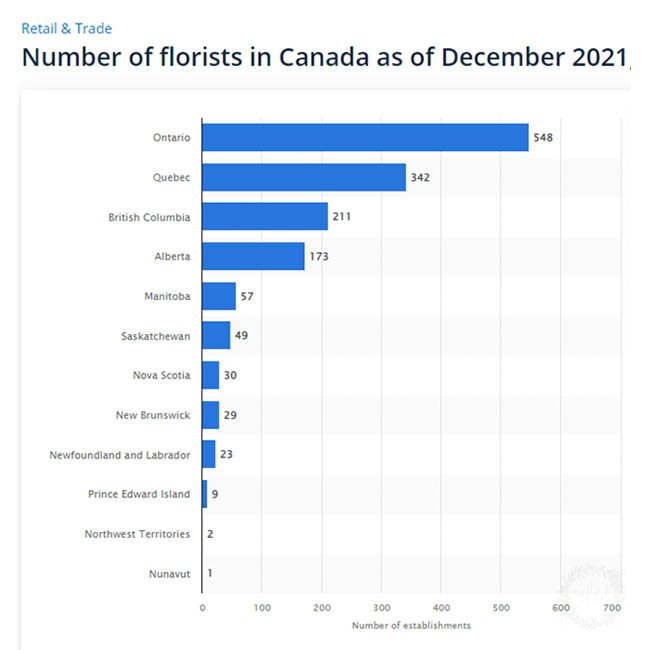 Source: Statistia.com. Number of florists in Canada as of December 2021, by region.
With so many florists in British Columbia offering online flower delivery, competition can be challenging.
One of the ways we stand out from our competitors is by working on our processes and customer service.
Since we strive to be the best-reviewed online florist in British Columbia, we have made it a point to streamline our ordering process to be as easy as possible for our clients. It only takes three steps from initial browsing to the delivery of the orders.
At You Floral, customer service is at the core of every transaction, and it doesn't stop when the courier hands out the flowers to our clients. We ensure that should an issue ever arises with their orders, our clients can contact us within 24 hours so we can resolve it.
It rarely happens, but should a problem over availability arise, we let the client know as early as possible that a substitution is possible. This only occurs when something affects crop production, or we receive a flower delivery from our supplier farm that is not up to our standard.
By making certain that our customers only get quality buds and seamless customer service, we are well on our way to being the best-reviewed online florist in British Columbia.
The Advantage Of Building a Relationship With Your Florist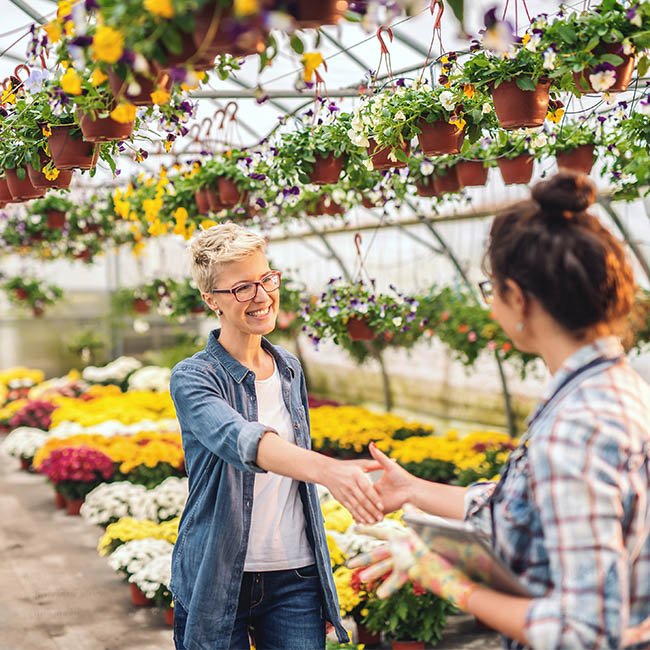 There are several perks to building a relationship with your online florist.
In this article from Mom News Daily on the benefits of hiring a wedding florist, one of the advantages they listed is the value of your online florist's expertise.
While many of us have a pretty good idea of what flowers we like, that is nothing compared to the knowledge and experience your online florist brings to the table. In the summer of 2022 we provided wedding flowers for over 300 weddings, a record-breaking stat and one of our crowning achievements at You Floral.
Let's say you want certain flowers for your wedding, and it's not readily available in your area. Your florist can help you source them for you. They may even find the best price for them or help you find ways to save on your wedding flowers, like in our post here. Moreover, if the flowers you want aren't available, your florist can show you just as beautiful alternatives.
How Long Do Flowers Last After Delivery, Florist Tips To Keep Your Flowers Fresh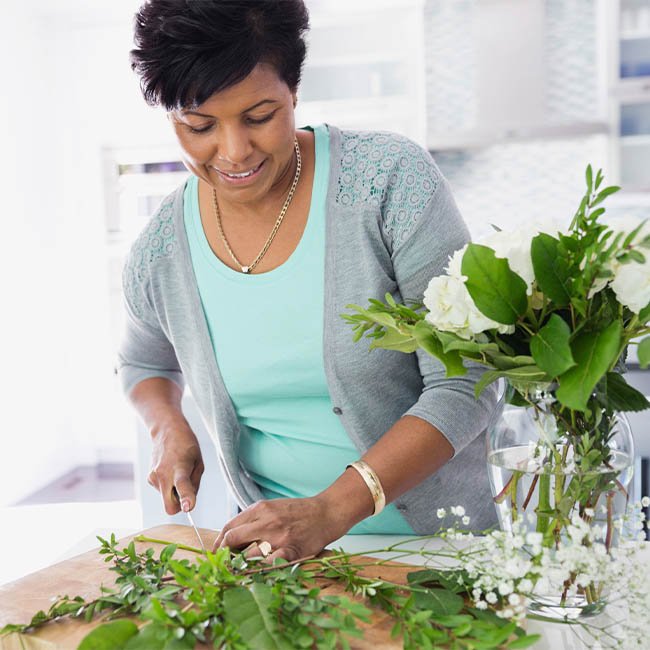 Flowers are perishable items, and there is a limit to how long their beauty lasts. Fresh-cut flowers can last around 7-12 days. Pretty soon, the floral arrangement you were gushing about on Valentine's Day will wilt and rot.
The good thing is there are ways to extend the lifespan of your flowers.
The first thing is to make sure they have an ample amount of water to drink. You need to check the water level on the container to verify that the stems can still access it.
Another thing to do is to rid the stems of foliage, so they don't touch the water. Bacteria can cultivate in such conditions, and with that, branches can begin to rot, and eventually, the blossoms die out.
If you're placing flowers in an arrangement where it's impossible to put them in direct water, you could use a wet foam. This is typically used for arrangements made in baskets and teacups. Remember that a soaked foam isn't as effective as water, so it wouldn't last as long.
Boutonnieres, corsages, and flower crowns can be kept in a closed plastic container lined with a damp paper towel. They can be placed inside the fridge in the warmest setting, away from fruits and veggies. This is ideal if you only keep them there for the night and will use them the following day.
When Looking For a "Florist Near Me," Why Customer Service Matters
Customer service is a huge deal, especially when looking for a florist near you.
When you're sourcing your blooms from a nearby supplier, you would want to complete the transaction as smoothly as possible, and that can only be done if your florist delivers great customer service.
Imagine ordering flowers for same-day delivery because you forgot an anniversary. If the shop sends your order late, it will not get to the recipient on time and will end up disappointing them.
For huge events like weddings, lousy customer service could be disastrous. A couple could order flowers from a local supplier, thinking it's easier. If the blossoms don't make it in time for their event and worse, the florist isn't even willing to resolve the problem, that couple could end up being very disappointing and you may end up paying a ton to get flowers on short notice.
Making an online flower delivery from a florist near you is convenient, but only if the boutique flower shop is reputable and has exemplary customer service.
Final Thoughts On Customer Service From an Online Florist
Online flower delivery has provided us with easy access to the breathtaking beauty of flowers. However, how an online florist delivers customer service should be considered when choosing which business to support. After all, flowers can only live for days, but the experience a customer has with their online florist will stay in their mind much longer.
You Floral is your trusted online florist serving the British Columbia, Alberta, Saskatchewan, and Manitoba areas. Contact us today if you're planning a DIY wedding and let's discuss how we can help.