Did you know that all florals can be divided into four groups? The main ones are texture flowers, accent, filler/volume, and line flowers. Scroll down to learn when and why to use each type in your DIY bouquet! Of course, these aren't hard and fast rules… after all, flower arranging is an art!
Flower Design Types
Greenery
Greenery supports and frames the entire bouquet.
You'll want to include a fair amount of greenery (between 25% – 35% of your bouquet composition) to make sure your arrangement has lots of foundational support. If you're making a large-scale arrangement (i.e. an arch), greenery is essential for structure, and then your blooms will just "nestle" between your bed of greenery.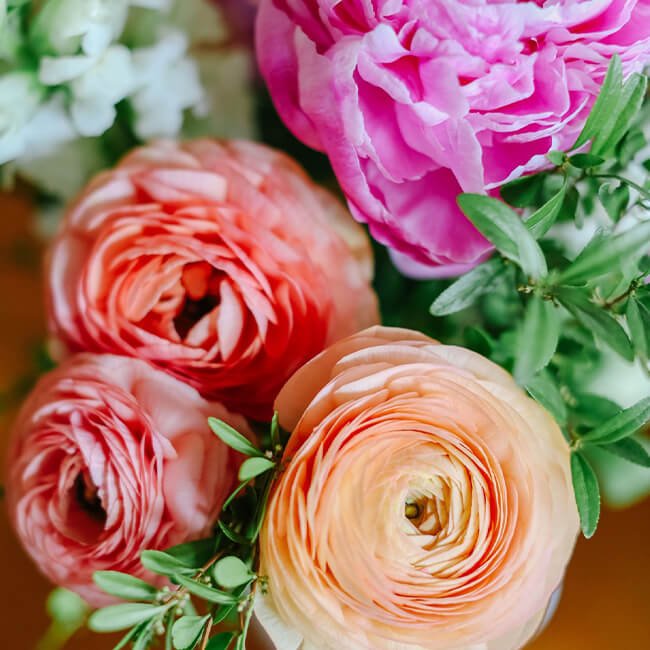 Texture
Texture flowers are meant to give depth and visual interest. With a petally focused bouquet (with lots of flowers like roses, carnations, and ranunculus)… the flowers can start to all blend together, so that's where you'll want to add in some texture to break up the clumps of petals and create visual interest!
Some examples of texture flowers include hypericum, eryngium, and astrantia.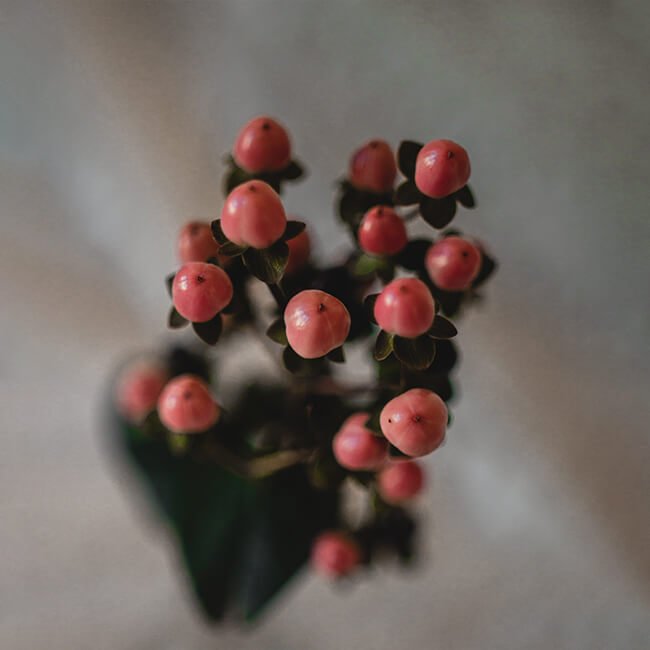 Accent
These are the "luxe" flowers, they are fancy and swanky and really "elevate" your arrangements. If you're looking for a budget-friendly option, think of including these accent flowers in bridal bouquets only!
These blooms are usually the largest flows in the bouquet and they draw your eye, think of them as the showstoppers!
Some examples of accent flowers include: roses, sunflowers, ranunculus, and anemones.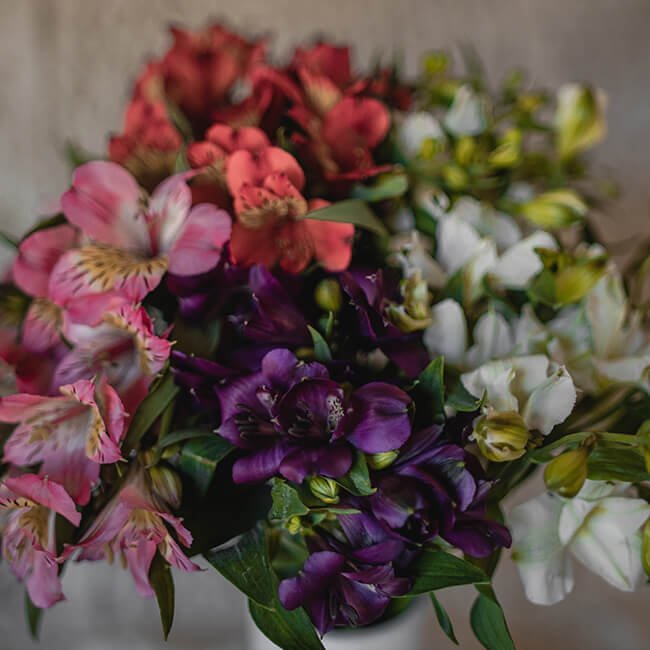 Filler/Volume
These blooms are the foundation of your design. They "fill" your bouquet, covering a large surface area, "set" your color palate, and are usually the cost-efficient portion of your bouquet. These aren't the most showy of the flowers, but when paired with other flowers, they help the whole arrangement come together.
You can think of filler flowers as "filling" in the bouquet.
Some examples of filler/volume flowers include: alstromeria, babies breath, and limonium.
Line
Line flowers are generally tall flowers that have multiple blooms per stem.
These flowers add height to your bouquet or arrangement, they aren't suitable for every design type, it depends what vibe you're going for. We love using line flowers for big aisle marker arrangements, it really gives them size and makes them stand out.
Some examples of line flowers include: snapdragons, gladiolas, and stock.
If you have any questions or you'd like to book a design consultation (we can go through your Pinterest board and make up a tailored recipe with you!), feel free to reach out – we love helping make your DIY bouquet dreams come true!
Xoxo
Sarah